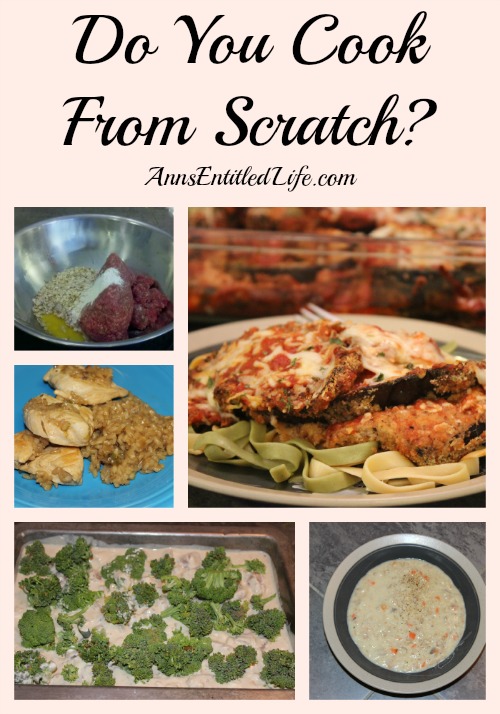 I am not that big on cooking. In another life I am going to assume I had someone to cook for me, because when Hubby all but took over the cooking duties in our household, I was thrilled! While I don't mind cooking every once in a while, I am a very plain-jane cook. I like the foods to "speak for themselves" and allow the flavors of the meat and vegetables to be the star of the meal, as opposed to spices and herbs. I bake, I don't cook.
Hubby and Sonny-boy on the other hand, are totally different! The spicier, more herb encrusted, crazier a concoction they can come up with, the better. Sonny-boy is actually a very good cook, and I think it is due to creativity on his part, and being part of Scouting. When you have to cook over an open flame, cooking in an oven is no problem!
We don't do a lot of meal planning in our house, although Hubby does make a lot of soups, chilies and stews, freezing them for future consumption. I will say at home, we don't eat out a lot – maybe twice a month. Down in Florida we eat out once a week, although if someone is visiting we eat out one meal daily. But, we don't eat a lot of frozen foods. The sodium worries us, so an occasional frozen pizza is about it for frozen foods.
I must admit I like the way Hubby cooks. I am very glad he has taken on the task, even though my waistline is a bit less grateful.
Do You Cook From Scratch? If not, why not? And if so, do you have a "go-to" recipe when crunched for time?
---
● For a list of all recipes available on Ann's Entitled Life, click here.
---