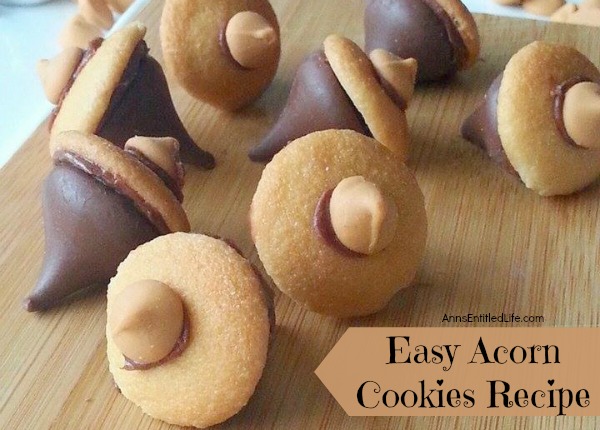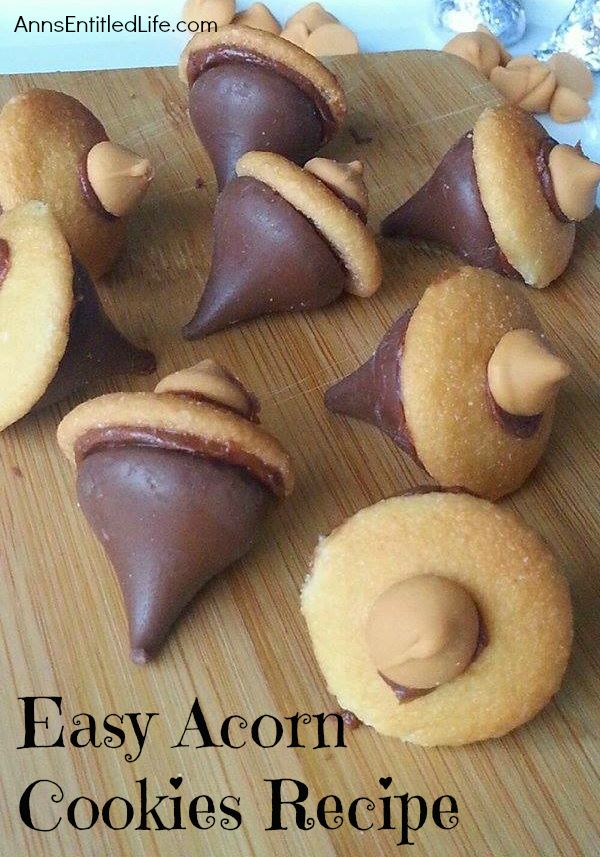 Easy Acorn Cookies Recipe
By Ann
These easy to make, no-bake, kid friendly Acorn Cookies are a tasty and festive fall treat. Perfect for lunch boxes, snacks or after dinner desserts, these Acorn Cookies are sure to please the entire family.
Prep Time: 20 minutes, plus one hour to dry
Ingredients:
● 24 Mini Nilla Wafers
● 24 Hershey Kisses
● 24 Butterscotch Chips
● ½ cup Chocolate Frosting
Directions:

● Unwrap the Hershey kisses.
● Place frosting in a piping bag with a small tip. (You can use a Ziploc bag with the corner cut out if you don't have a piping bag).
● Squeeze a pea-sized dollop of frosting on bottom of Nilla Wafer then push bottom of Hershey Kiss onto that chocolate frosting on the Nilla Wafer.
● Place an even smaller amount of frosting on top center of Nilla Wafer then place the bottom of a butterscotch chip on top of that frosting.
● Repeat for all the cookies, kisses and chips.
● Allow the Acorn cookies 1 hour to dry, firming the chocolate and solidifying the contacts.
Makes 24 Easy Acorn Cookies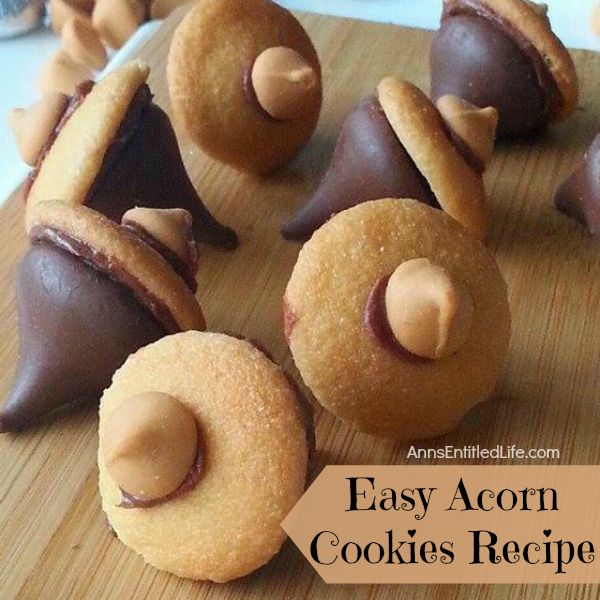 This is a really fun recipe to make with kids! There is no way to mess up (make a mess sure, mess up, no) and there is no way for them to burn themselves. Snacks, lunchbox … these are just a fun treat!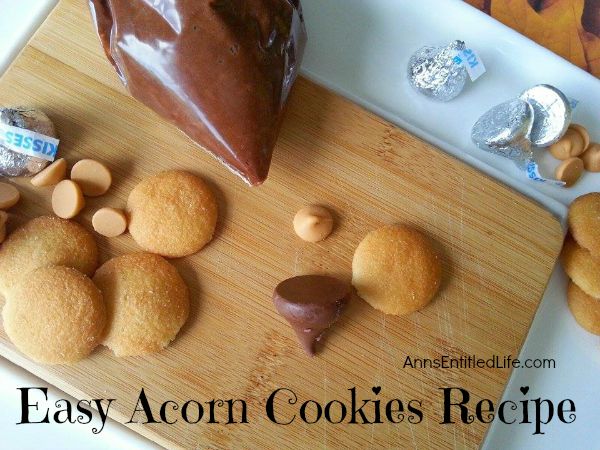 ● To print the Easy Acorn Cookies recipe click here.
---
● For more Recipes on Ann's Entitled Life, click here.
● If you enjoyed this post, be sure to sign up for the Ann's Entitled Life weekly newsletter, and never miss another article!
---