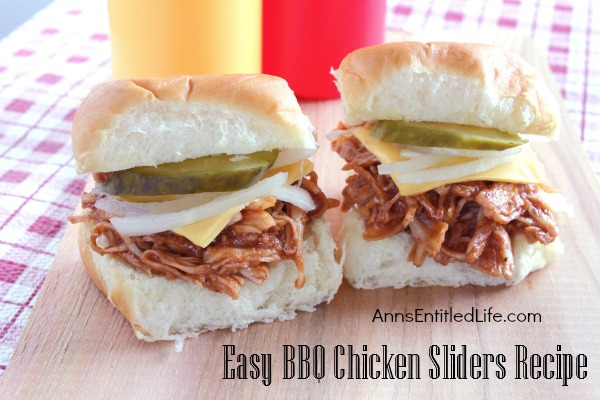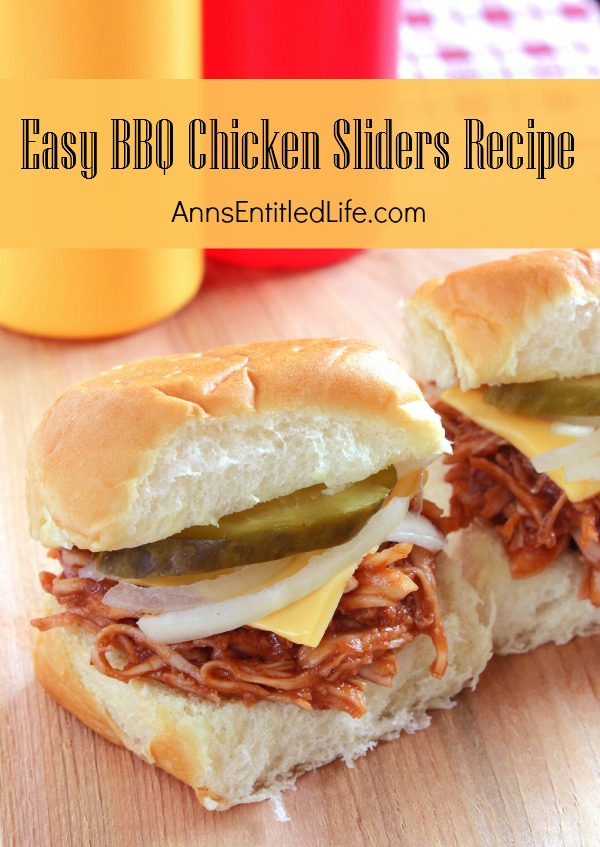 Easy BBQ Chicken Sliders Recipe
By Ann
Looking for an easy lunch or dinner idea? Try these great tasting barbecue chicken sliders. Fast, fun and simple to make, your entire family will love them!
Prep Time: 5 minutes
Cook time: 15 Minutes
Ingredients:
● 1 lb Shredded Chicken (You can use rotisserie, boil or grill and shred. Whatever is easiest)
● 1 Cup Barbecue Sauce
● 12 small King's Hawaiian Dinner Rolls
● 3 Slices American Singles, cut into 4 squares each
● ½ Onion, thinly sliced
● 12 Pickle Slices
Directions:

● In a sauce pan combine the chicken and barbecue sauce; heat over medium heat, stirring occasionally until warmed through.
● Warm the rolls in the microwave for 20-30 seconds, then cut the roll to form a bun opening.
● On the bottom bun add chicken, then one cheese square, then add a few onion slivers and a pickle slices.
● Cover with top portion of the bun.
● Serve hot.
● Makes 4 servings Easy BBQ Chicken Sliders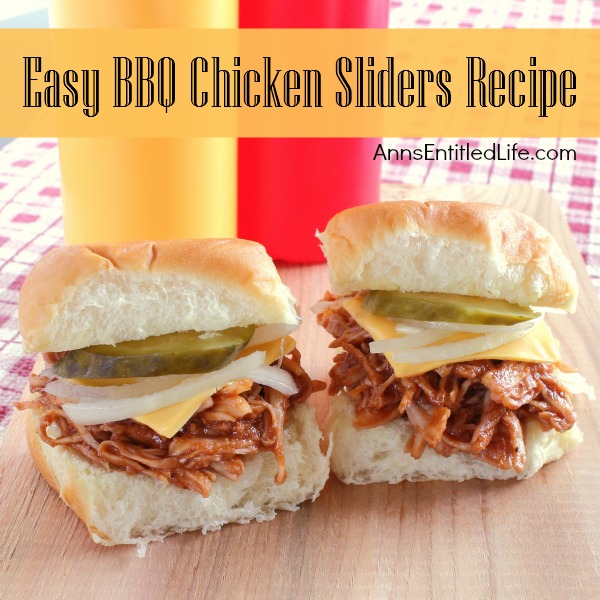 If you have whole pickles, don't bother buying sliced pickles for this recipe. Just slice those whole pickles on the bias to get a good thick pickle slice that covers the entire slider front to back.
Like the infamous slider joint that is a national chain, 3 sliders = 1 serving.
This meal is super simple to make, especially if you have leftover chicken from the night before. It is basically shred, heat and serve! Dinner is ready in 20 minutes. Doesn't get any easier than that!
● To print the Easy BBQ Chicken Sliders Recipe, click here.
---
● For more Recipes on Ann's Entitled Life, click here.
● If you enjoyed this post, be sure to sign up for the Ann's Entitled Life weekly newsletter, and never miss another article!
---