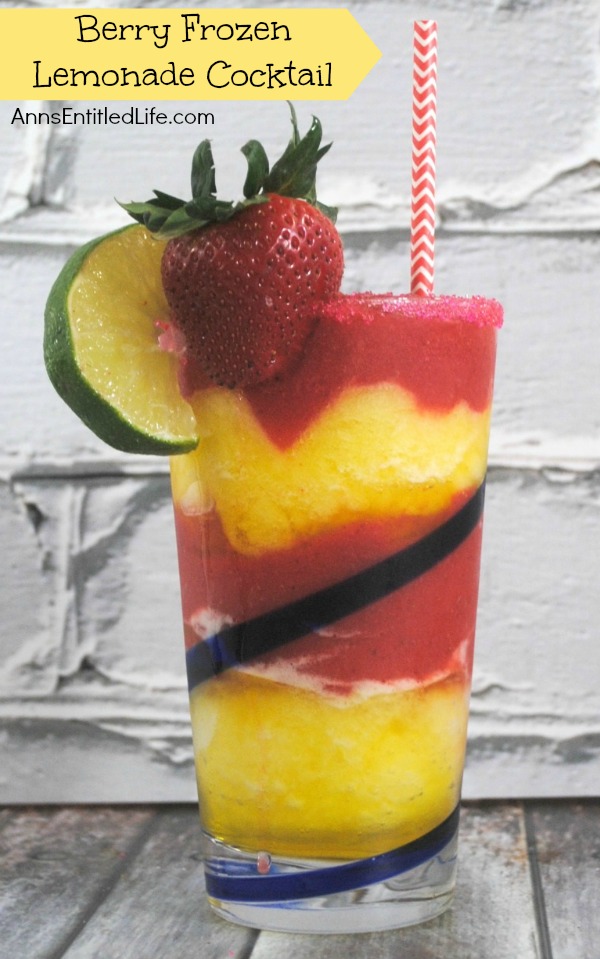 Berry Frozen Lemonade Cocktail
By Ann
A wildly refreshing cocktail that is perfect on a hot summer day! Enjoy one by the pool, relaxing in the backyard, or anytime.
Prep Time: 5 minutes
Ingredients:
● 1 oz Tequila
● 1 oz Triple Sec
● 2 oz Sweet and Sour Mix
● 3 cups Ice, divided
● 1 cup Frozen Berries
● 2 oz Lemon Vodka
● 1 tsp Fresh Lemon Juice
● 1 TBSP Sugar
● 1 cup Lemonade
Directions:

● Blend together tequila, triple sec, sweet and sour mix, 1 cup of ice and frozen berries; set aside.
● Blend together lemon vodka, lemon juice, sugar, lemonade and 2 cups of ice; set aside.
● Layer 1/2 of the berry mixture into a tall cocktail glass, layer 1/2 of the lemonade mixture on top of that. Repeat until glass is full.
● Serve immediately.
Makes 1 Berry Frozen Lemonade Cocktail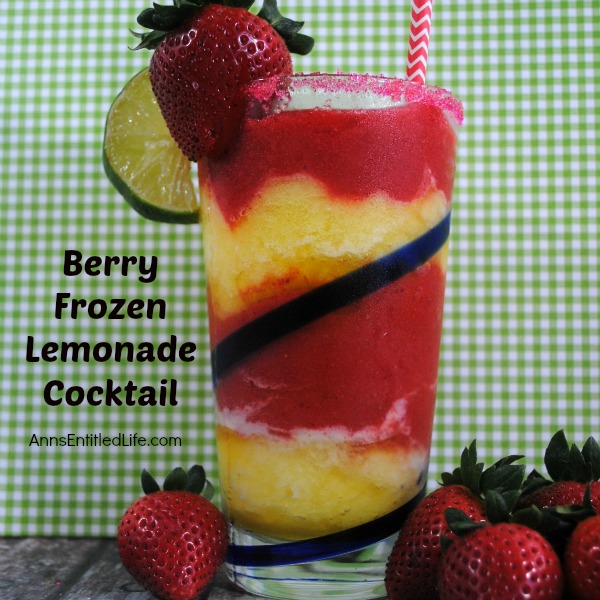 ● To print the Berry Frozen Lemonade Cocktail Recipe click here.
It doesn't get much better than this on a hot summer day. Try one the next time you have guests, are hosting a barbeque, or just want a refreshing cocktail on a hot summer night.
Note: You can rim with colored sugar using tequila for the wet!
As always, drink responsibly and please don't drink and drive.
---
● Ultimate Guide to Non-Alcoholic Bar Basics
● For more liquor and wine cocktail recipes, tips and reviews, click here.
● Be sure to follow my Cocktails board on Pinterest!
---