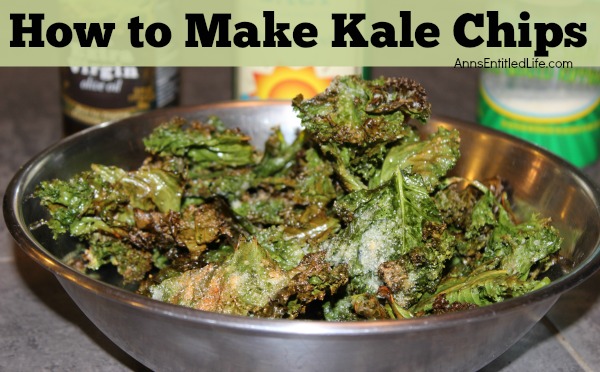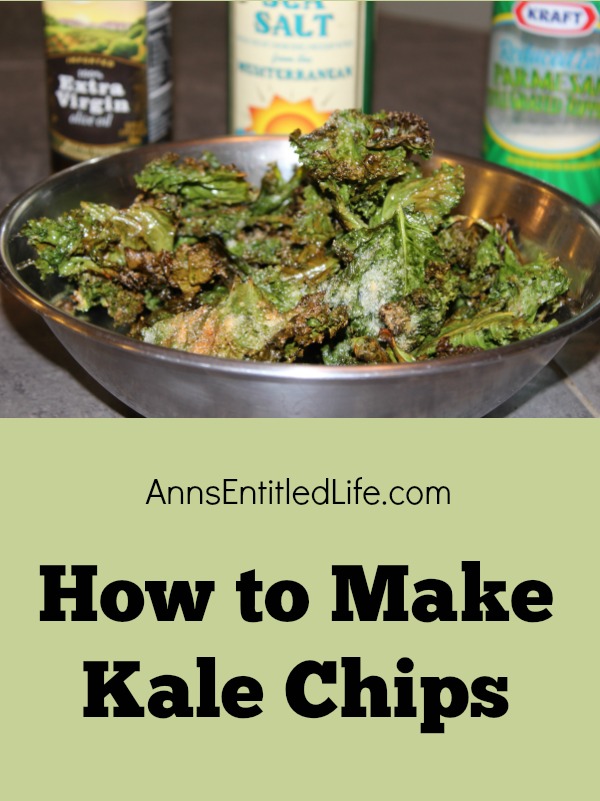 Kale Chips Recipe
By Ann
Easy to make, deliciously crispy Kale chips! This Kale Chips recipe will turn even those that do not normally care for Kale, into Kale Lovers!!
Prep Time: 15 minutes
Cook time: 12 minutes
Ingredients:
● 2 TBSP Olive Oils
● Fresh Kale
● Salt
● Parmesan Cheese
Directions:

● Preheat Oven to 375°
● Cut the spines off your fresh Kale
● Cut leaves into large piece… 2″x2″ is good
● Clean Kale (use a salad spinner if you have it to get out all the excess water)
● In a large bowl, using clean hands, toss the Kale with Olive Oil
● Lay Kale on a lightly greased or sprayed jelly roll pan
● Individually lay out Kale leaves flat, not quite touching each other
● Sprinkle lightly with Salt and Parmesan Cheese (we do half the kale with one, half the Kale with the other)
● Bake 12 minutes at 375°, turning once at 5-6 minutes
● Do not rely on the looks of the Kale for done. Touch the chips at about 10-11 minute mark. If they are crisp, they are done. If they turn brown, they are overdone!

Makes 4 servings Kale Chips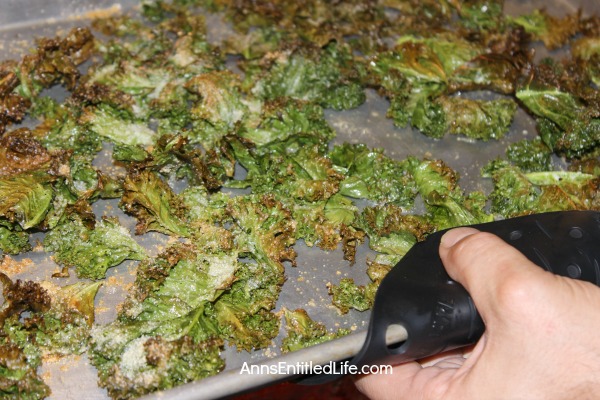 How to make kale chips with these easy step by step directions! Even if you don't especially like kale (as I do not), this recipe will make kale loves out of everyone… and are a fabulous way to "hide" vegetables so your children are more likely to eat them!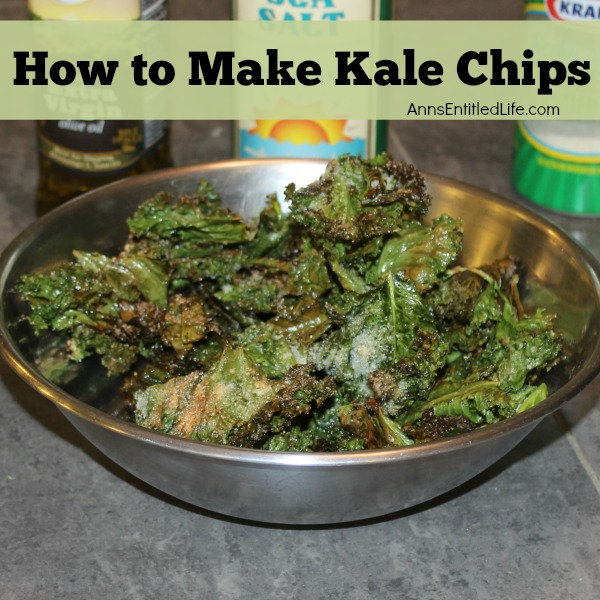 ---
● Disclosure: the links in this post may be affiliate links.
● For more Recipes on Ann's Entitled Life, click here.
● If you enjoyed this post, be sure to sign up for the Ann's Entitled Life weekly newsletter, and never miss another article!
---