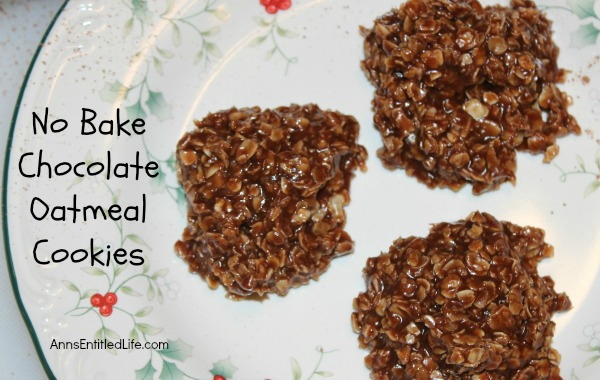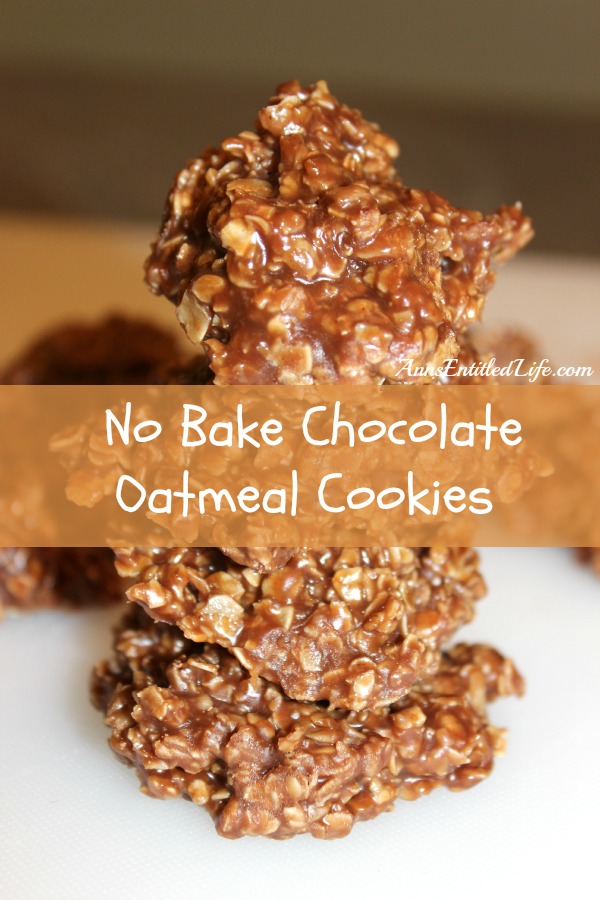 No Bake Chocolate Oatmeal Cookies
By Ann
Serve up a batch of No Bake Chocolate Oatmeal Cookies the next time you crave something sweet on a hot summer day! Quick, easy to make, and very kid friendly, these No Bake Chocolate Oatmeal Cookies are absolutely delicious.
Prep Time:15 minutes, plus 30 minutes in the freezer
Ingredients:
• 1 stick butter
• 2 cups sugar
• 1/2 cup milk
• 4 TBSP Cocoa Powder
• 1/2 cup Cashew Butter
• 2 tsp Vanilla Extract
• 4 cups Quick Oats
Directions:

• In a large pot, melt butter.
• Add sugar, milk, and cocoa powder, stir in well.
• Bring to a boil and let the mixture boil for 1 minute while stirring constantly.
• Remove pot from stove, stir in cashew butter and vanilla. Stir until smooth.
• Slowly add your oats one cup at a time until the mixture is thick enough to hold its shape. Add more oats if necessary.
On a parchment lined cookie sheet, drop mixture by spoonfuls
• Place your cookie sheet(s) into the freezer for 30 minutes, until hardened.
• Store in air tight container in your refrigerator or freezer.
Makes 3 dozen No Bake Chocolate Oatmeal Cookies
Note: if you add 1 extra stick of butter (so 2 total) and 2 extra cups of quick oats (so 6 cups total), these will taste like chocolate oatmeal candy bars!! Keep them in the freezer though as the butter tends to soften, even in the fridge.
---
• Disclosure the links in this post may be affiliate links.
• For more Recipes on Ann's Entitled Life, click here.
• If you enjoyed this post, be sure to sign up for the Ann's Entitled Life weekly newsletter, and never miss another article!
---
---
FOLLOW US ON: