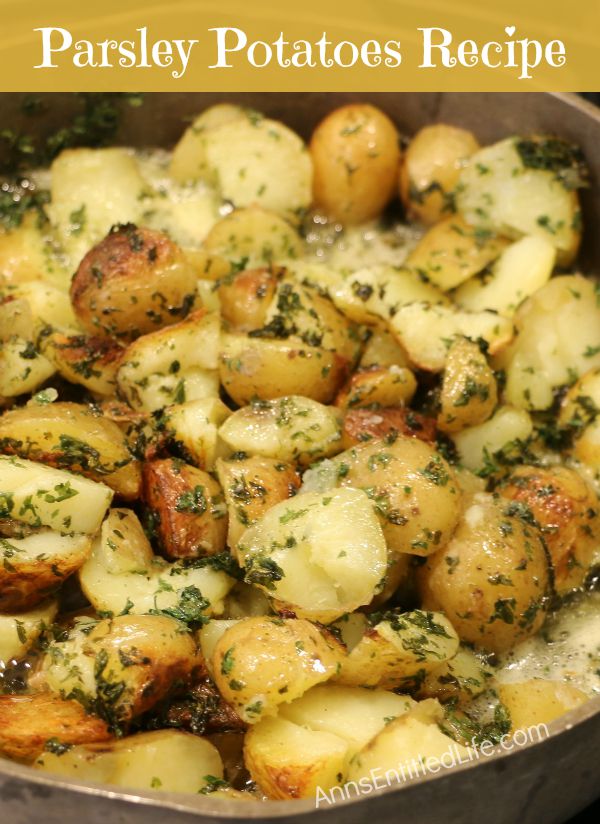 Parsley Potatoes
By Ann
Quick and easy, these Parsley Potatoes are a delicious alternative to baked potatoes.
Prep Time: 10 minutes
Cook time: 60 minutes
Ingredients:
● 4 quarts of water
● 2-3 pounds of potatoes
● 1 stick of butter
● 1/2 c of parsley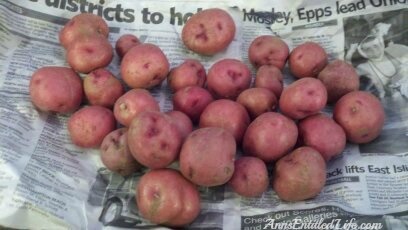 Directions:

● Hubby stored the potatoes in newspaper to keep out moisture until I was ready to use them.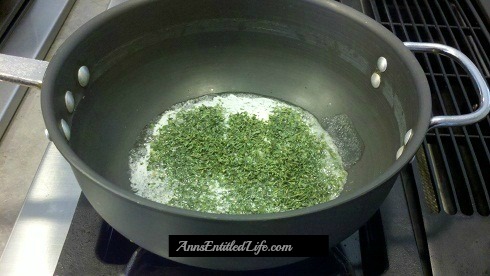 ● I brought 4 quarts of water to boil on the stove.
● When rapidly boiling, I added the potatoes.
● Allow to come to a boil again, then simmer until cooked. This will vary by size of potato. Smaller potatoes cook faster. Stick a cake tester into a few potatoes after 10 minutes. If the tester comes out easy, and the potato feels "soft", they are cooked.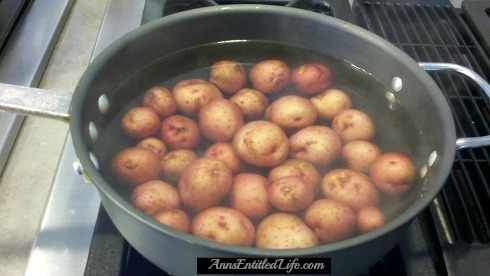 ● Drain Potatoes.
● Once potatoes have been removed from the pot, melt 3/4 – 1 stick of butter in pot.
● Add 1/2 c of parsley to melted butter.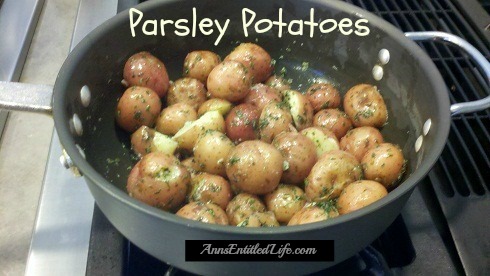 ● Return drained potatoes to the butter and parsley mixture.
● Coat the potatoes with butter mixer.
● Allow to cook for as long as you like – personally we like them a tad crispy, so I cut a few of the larger potatoes in half so I can monitor the browning process.
Makes 4-6 servings of Parsley Potatoes
---
● Disclosure the links in this post may be affiliate links.
● For more Recipes on Ann's Entitled Life, click here.
● If you enjoyed this post, be sure to sign up for the Ann's Entitled Life weekly newsletter, and never miss another article!
---