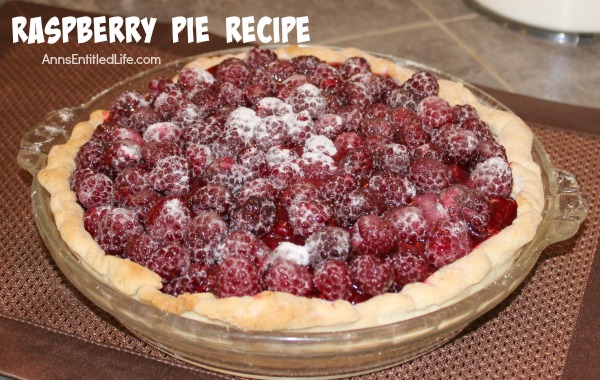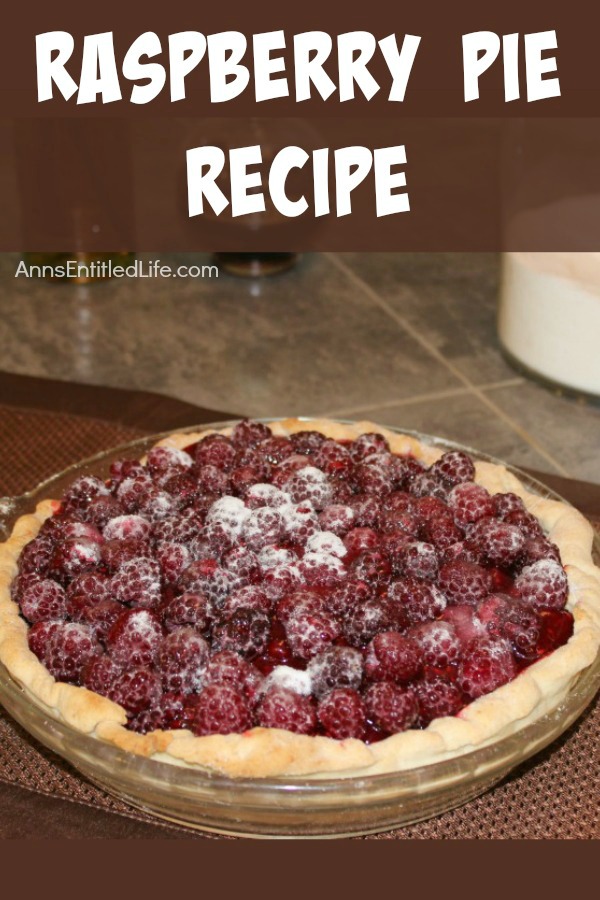 Raspberry Pie Recipe
By Ann
This raspberry pie recipe takes full advantage of the sweet-tart taste of in-season, fresh raspberries! It is a beautiful presentation for a family, friend or event dessert.
Prep Time: 30 minutes
Cook time: 20 minutes
Ingredients:
● 3/4 cups Sugar
● 3 TBSP Corn Starch
● 3/4 cup Water
● 1 TBSP Chambord (raspberry liqueur)
● 4 pints Fresh Raspberries (divided)
● 1 tsp Pure Vanilla Extract
● 2 TBSP Butter, diced
● 1 tsp Lemon Juice
● 2 TBSP Castor Sugar
● 1 9″ Deep Dish Pie Crust, cooked and cooled
Directions:

● In a large saucepan, combine sugar and cornstarch.
● Mix in water, Chambord and 1 pint of raspberries.
● Mash the raspberries into the liquid.
● Bring to a boil, reduce heat and allow to cook for 5 minutes. Stir constantly. The mixture will thicken.
● Remove from heat and stir in butter, vanilla and lemon juice, so butter melts.
● Allow to cool to room temperature.
● Fold in 2 pints of raspberries.
● Pour mixture into cooled pie shell
● Decorate top of mixture with the last pint of raspberries, ends up.
● Sprinkle with castor sugar
● Chill overnight.
● Serve with vanilla ice cream or sweet whipped cream.

Makes 1 Raspberry Pie, 8 servings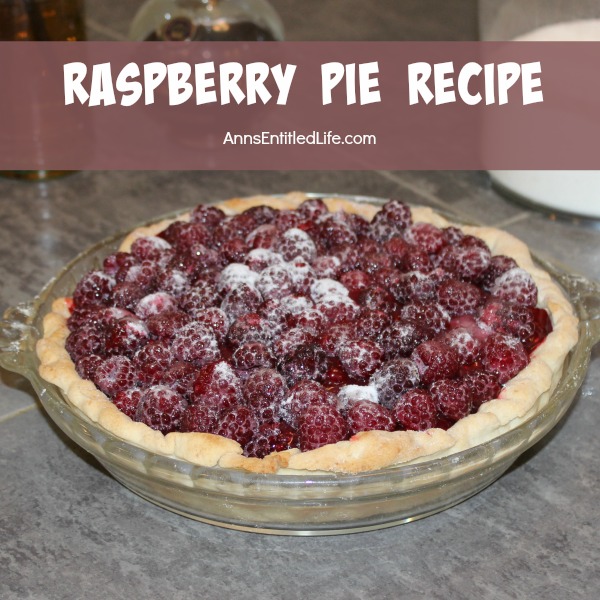 Helpful Links:
● Instructions on how to easily make castor sugar
● Easy Pie Crust Recipe
---
● Disclosure: the links in this post may be affiliate links.
● For more Recipes on Ann's Entitled Life, click here.
● If you enjoyed this post, be sure to sign up for the Ann's Entitled Life weekly newsletter, and never miss another article!
---