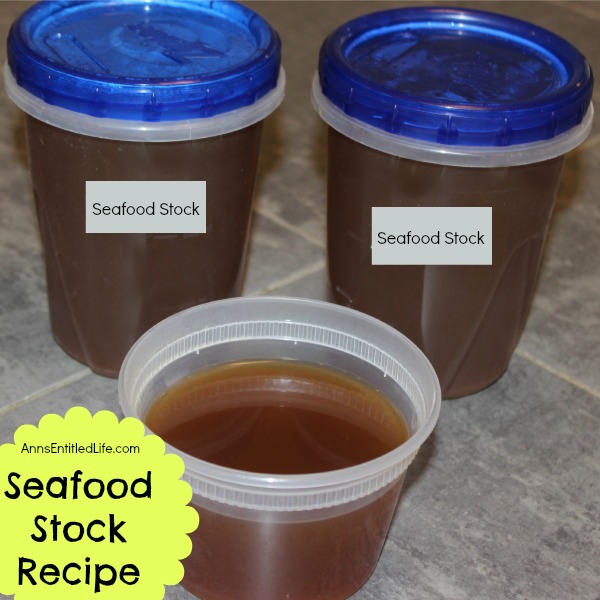 Seafood Stock Recipe
By Ann
Make your own seafood stock to add extra flavor to your next seafood or fish recipe with this easy Seafood Stock Recipe.
Prep Time: 15 Minutes
Cook time: 1 Hour
Ingredients:
● 1 lb Shrimp and Crab Shells
● 1 cup Onions, chopped
● 2 Carrots, chopped
● 3 Celery Stalks, chopped
● 3 Garlic Cubes (knorr)
● 3 Onion Cubes (knorr)
● 1½ quarts Water
● ½ cup White Wine
● 1 tsp Old Bay Seasoning
● 1 tsp Black Peppercorns
● 1 TBSP Dry Parsley
● ½ tsp Dry Thyme
● 2 Bay Leaves
Directions:

● Place all ingredients into a pressure cooker.
● Bring up to pressure over medium heat, once at pressure reduce to low heat and cook for 1 hour.
● Strain through a sieve so the liquid flows through to a clean bowl. Press down on the solid material to get out all the seafood stock.
● Note: this freezes well.
● Makes 2 quarts Seafood Stock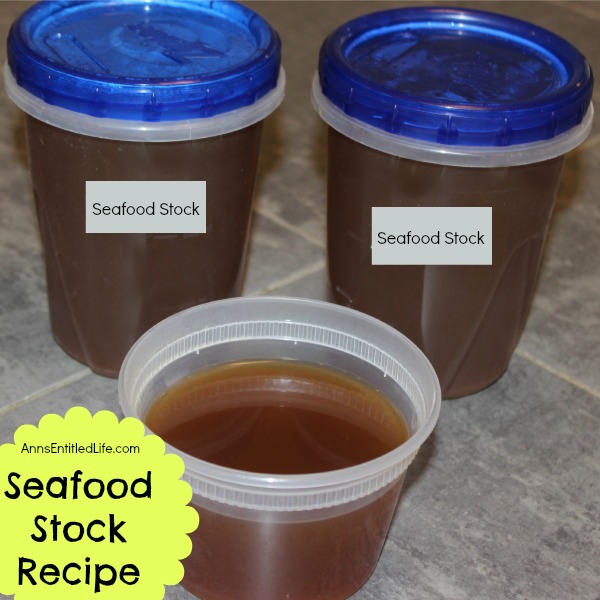 Hubby loves to make his own stock to add flavor to a soup or dinner, and once he discovered the ease and speed of using a pressure cooker,
he started to save everything! Not only does he continue to make No Sodium Vegetable Stock, he makes no sodium chicken, turkey and seafood stock. He also makes no sodium beef stock, and the next time we buy a cow, I will definitely be posting that recipe!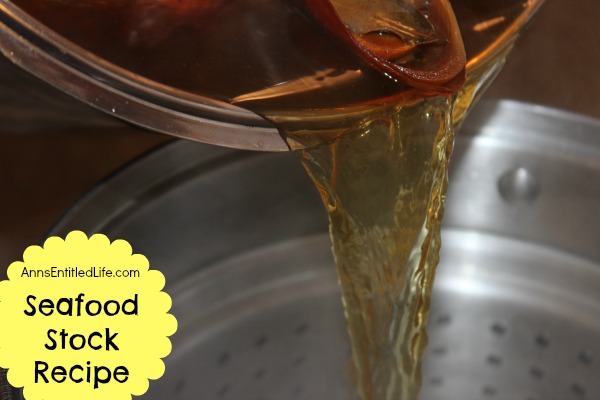 ● To print the Seafood Stock Recipe, click here.
---
● Disclosure the links in this post may be affiliate links.
● For more Recipes on Ann's Entitled Life, click here.
● If you enjoyed this post, be sure to sign up for the Ann's Entitled Life weekly newsletter, and never miss another article!
---