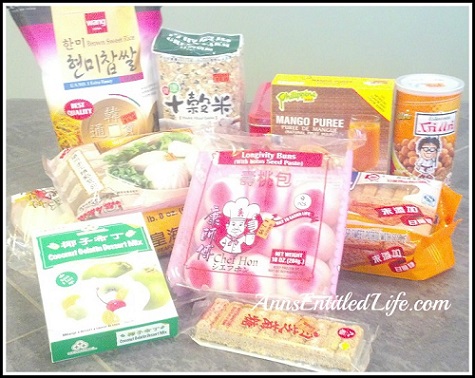 A few weeks ago I posted Sunday Morning Shopping making it very clear that I may not be out shopping on Sunday ever again (or at least not every week). This is a reader driven post having little to do with me – except I may run out to get whatever good deals you all post in comments. 😛
I also added an email notification for additional comments. Definitely read this post so you know how to opt in or out.
I finished up the rice we had in the pantry a few weeks ago, so Hubby decided it was time for a trip to the Asian store. Since we had not been for quite some time, I was definitely on-board with that plan!
We traveled through aisles of frozen, picking up some steamed buns and hoping they will be good. Side note… many, many years ago Hubby took me to the US Open. On our way, Hubby took me to dim sum. It was fabulous! Lots of pointing and choosing by pictures as no one on the push carts spoke English and we didn't speak Cantonese, but I remember we gorged ourselves for about 20 bucks! (We tried to look up the name of the establishment, but this was about 9 years ago that we visited that restaurant and the yelp reviews are not indicating anything like what we went to, so I am assuming it has changed.) I am hopeful the steamed buns will be half as good as what we had at that dim sum (yes, I have been to others since then, but I recall that place in Queens as the best!).
Hubby of course picked up a lot of cookies and treats.
I looked at the rice, and couldn't decide what I wanted, so waited for Hubby. As he was wandering the rice aisle, he turned to me and said, "You know what? I just remembered; we have a bucket of rice down the basement."
Oy
We picked up some short rice because if we do have a bucket of rice, I can guarantee the rice in the food-bucket is long grain. We also picked up a kashi-type mixture that looked interesting.
All-in-all we spent about $45, and never bought the big bag of rice we went shopping for in the first place! 😀
How was your shopping this week? Did you go Sunday Morning Shopping? Did you find any great deals? Anything we should all run out for? Detail folks, details!