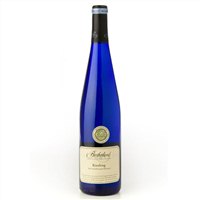 This Brotherhood Riesling Wine Review was going to simply say: Holy cow buy a case! but the winery has an interesting story, and you may want to know why I enjoyed the wine so much, so here goes …
The Brotherhood Winery is the oldest in the United States. Located in Washingtonville, NY it was first planted by Jean Jacques in 1837, and wine was first fermented in 1837. The winery sold sacramental wine during Prohibition. The Brotherhood Winery is the closest winery in proximity to New York City, pioneering wine tourism, hosting parties and events at wineries.
Vintner's Notes
Brotherhood's best selling wine, this beautiful Riesling has delicate floral and lime aromas and full, ripe flavors, off dry and very fruity. Perfectly balanced, with a long clean finish that goes well with salads, crab, or scallops, any mild cheese.
My Notes:
The Brotherhood Riesling is indeed delicate. Hubby called it "too light for food". Me? All I could think of when he said that was, "Who needs food when you have this wine!?"
Light yellow in color, extremely fragrant floral notes, this wine was light, very fruity and highly drinkable. It was analogous to drinking a floral perfume – er, only the wine wouldn't kill you like the perfume could if consumed.
Retailing for under $10 a bottle, the Brotherhood Riesling is a wine I plan on purchasing a case of the next time we go to the liquor store.
As always, drink responsibly and please don't drink and drive.
Note: this post originally appeared on my old blog, Coupons, Deals and More.
For more liquor and wine tips and reviews, click here.