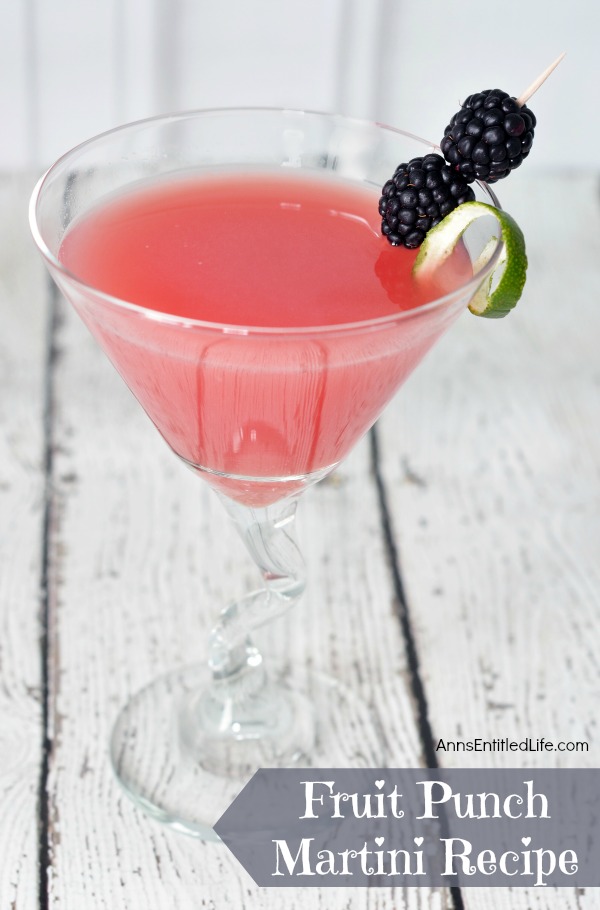 Fruit Punch Martini Recipe
By Ann
A fun and innovative take on a fruit punch cocktail. This fruit punch martini is simple to make, delicious, cool and refreshing. Try one tonight!
Prep Time: 3 minutes
Ingredients:
● Ice
● 3 oz Cranberry Juice
● 2 oz Orange Juice
● 2 oz Fruit Punch Flavored Vodka
● Dash of Lime Juice
Directions:

● Fill a cocktail shaker with ice.
● Add the cranberry juice, orange juice, fruit punch flavored vodka and lime juice to the cocktail shaker.
● Shake until the fruit punch martini is chilled, approximately 10 shakes.
● Pour directly into a martini glass.
● Garnish if desired.
● Serve Immediately
Makes 1 Fruit Punch Martini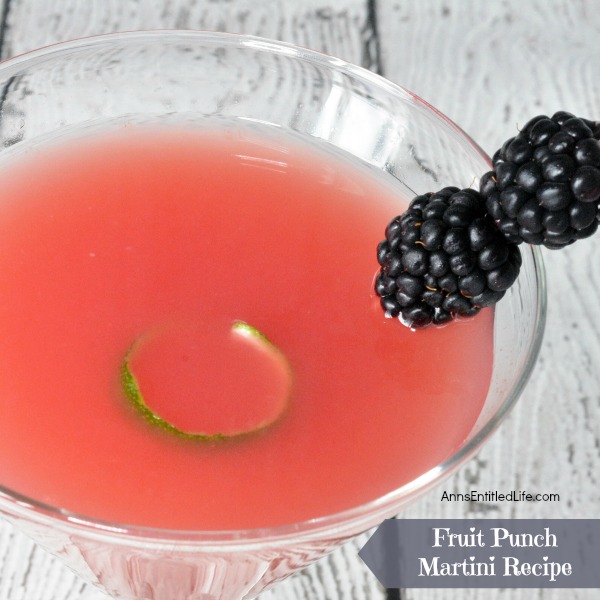 ● To print the Fruit Punch Martini Recipe click here.
As always, drink responsibly and please don't drink and drive.
---
● Ultimate Guide to Non-Alcoholic Bar Basics
● For more liquor and wine cocktail recipes, tips and reviews, click here.
● Be sure to follow my Cocktails board on Pinterest!
---