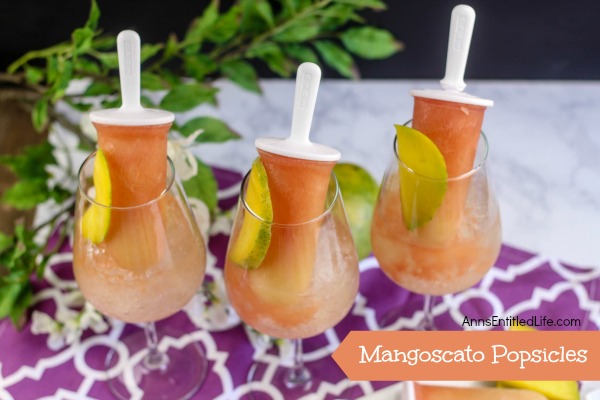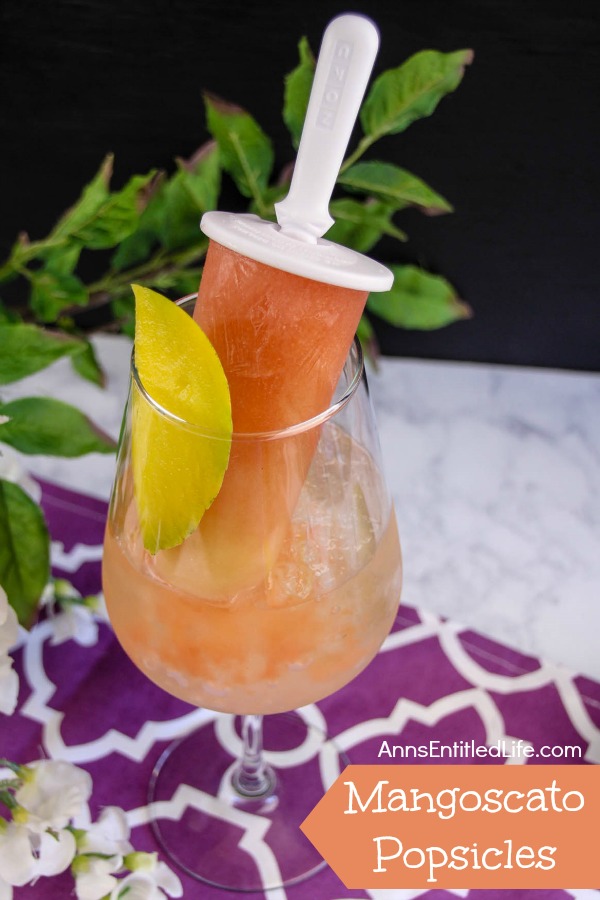 Mangoscato Popsicles Recipe
By Ann
A delicious, cool and fun ice pop dessert and libation in one. These Mangoscato Popsicles are a special sweet and tasty treat for adults on a hot summer day!
Prep Time: 10 Minutes
Total Time: 1 hour, 10 minutes
Ingredients:
● 2 cups Mangoscato Wine
● 1 ½ cups Guava Nectar (Mango Nectar may be substituted)
● 2 TBSP Honey
Directions:

● In a large bowl add 2 cups Mangoscato, 1 ½ cups guava nectar and 2 tablespoons of honey; mix. Adjust flavor to your taste.
● Pour Mangoscato mixture to the fill line of each ice pop mold.
● Insert and secure cap and ice mold sticks.
● Freeze for an hour or longer.
● To serve: eat frozen pops, or – after Mangoscato popsicles have frozen, fill a wine glass halfway with crushed ice and add ½ cup of Mangoscato and 2 tablespoons of guava nectar (mango nectar may be substituted); stir.
● Add a Mangoscato popsicle and garnish with a slice of mango.
● Serve.
● Makes 6 Mangoscato Popsicles