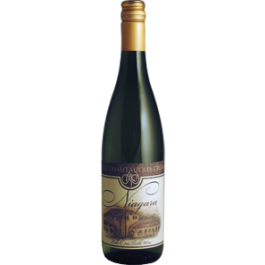 Today's Liquor Review and Discussion: Mazza Chautauqua Cellars Niagara Table Wine
This is a local winery. Listed as Western New York's newest winery, but also as its only distillery. With our 35-year tradition crafting fine wines in the Chautauqua-Lake Erie wine growing region, we are proud to complement our winery in North East, Pa. with our new distillery, wine cellars and café in Chautauqua, NY.
Western New York has a lot of grape vines. Well, all of New York State does. But western New York grows a lot of concord grapes (think Welch's, as there is a Welch's grape plant here) which are typically sweet. This ties into the Vintner's Notes which are simply: sweet and fruity, distinct fruit characteristic
My Notes:
Clear, pale gold color. The bouquet is flowery and sweet. The taste… sweet and clear. If you like a sweet moscato wine, this wine is for you. And since I do, I gotta tell you, I loved the Mazza Chautauqua Cellars Niagara Table Wine! It was a wonderful drink on its own, and was very inexpensive. It lists for $9 but we got it on sale for $5 per bottle. For a cheap wine, it was very good!
Have you tried Mazza Chautauqua Cellars Niagara Table Wine? What did you think?
---
As always, drink responsibly and please don't drink and drive.
Note: this post originally appeared on my old blog, Coupons, Deals and More.
For more liquor and wine tips and reviews, click here.
---