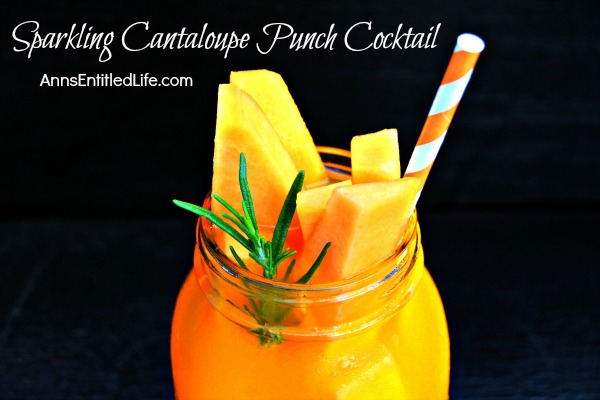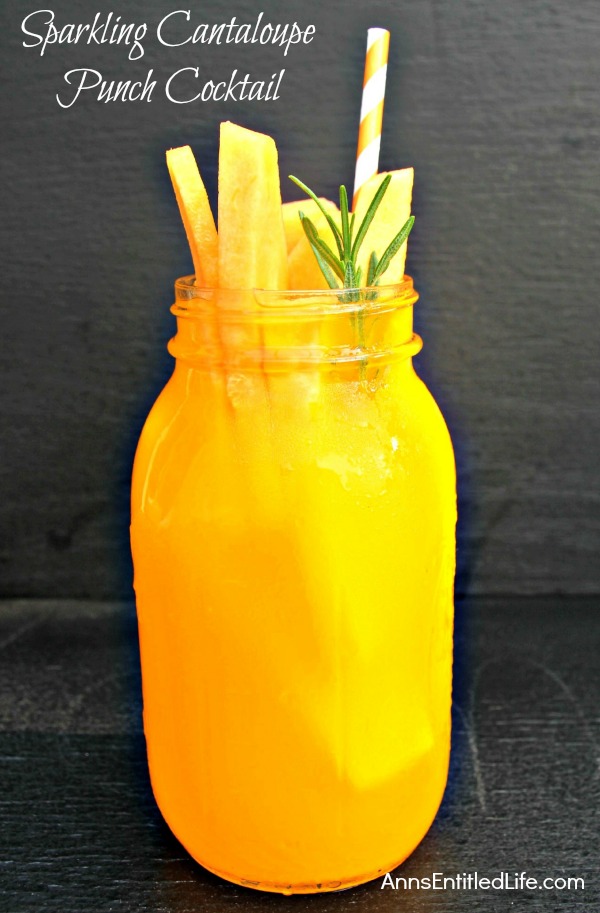 Sparkling Cantaloupe Punch Cocktail
By Ann
Refreshing cantaloupe, fragrant rosemary, and the delicious taste of sparkling clementina beverage make this sparkling Cantaloupe Punch Cocktail a perfect blend of fruit and liquor in a unique cocktail drink.
Prep Time: 10 minutes
Ingredients:
● 1 Large Ripe Cantaloupe sliced into long 1″ wedges
● 3 cups San Pellegrino Clementina, chilled
● 2 oz Gin
● 1 sprig Rosemary, for garnish
Directions:

● Combine 3 cups of San Pellegrino Clementina and 2 oz of gin in a quart Mason jar; stir.
● Stuff the Mason jar with 5-6 1″ wedges of cantaloupe.
● Chill in refrigerator or freezer for 5-7 minutes (or longer if you like).
● Just before serving garnish with a fresh sprig of rosemary.
● Serve immediately after garnishing.
Makes 1 Sparkling Cantaloupe Punch Cocktail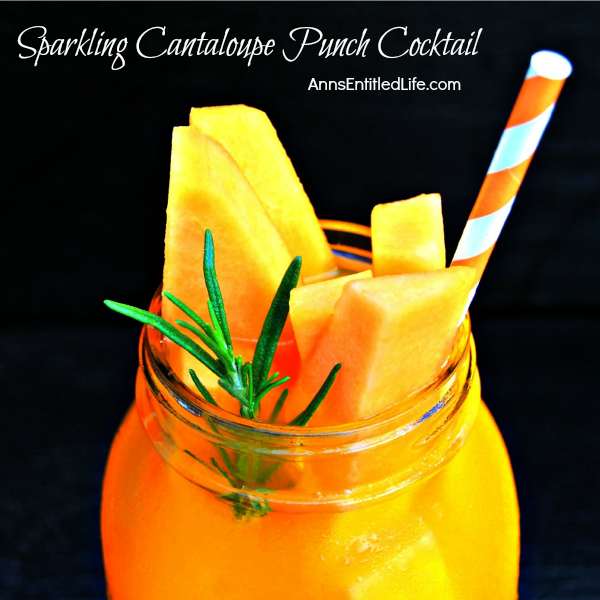 A few years back we could only get these at Restaurant Depot, and only in the Rossa
flavor. Since then, the distribution has expanded considerably, and we can find the drinks in most major (or specialty) supermarkets. If you have not yet tried the San Pellegrino Sparkling Fruit Beverages,
you are missing out. No one we have served one to has disliked them!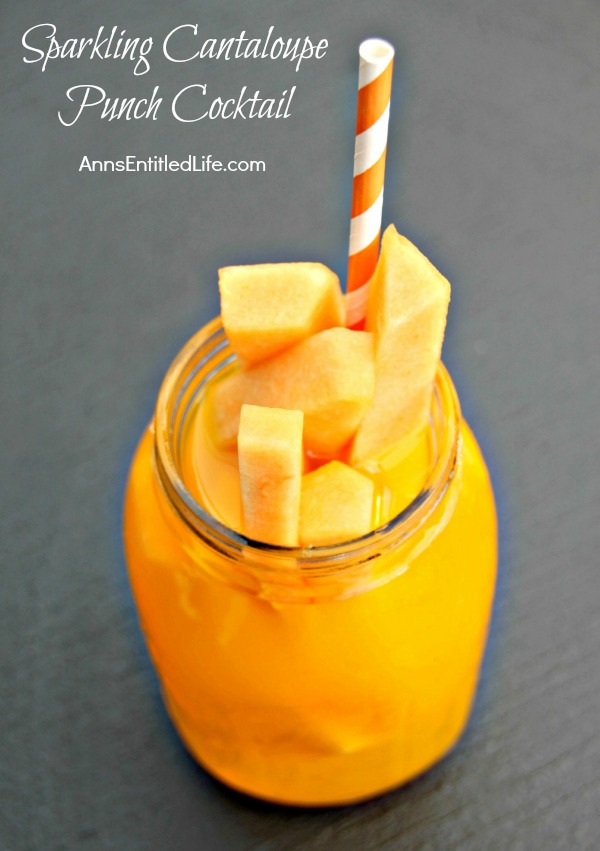 Words cannot describe how much Hubby loves the San Pellegrino Sparkling Fruit Beverages.
His absolute favorite is the Rossa,
although he genuinely likes them all – including the San Pellegrino Clementina!
This is a fun drink, although very large! The Mason jar is pretty darned big, and it is pretty full before stuffing the cantaloupe in the top. Plan on being home for the night after drinking one of these.
● To print the Sparkling Cantaloupe Punch Cocktail Recipe click here.
As always, drink responsibly and please don't drink and drive.
---
● Disclosure: the links in this post may be affiliate links.
● Ultimate Guide to Non-Alcoholic Bar Basics
● For more liquor and wine cocktail recipes, tips and reviews, click here.
● Be sure to follow my Cocktails board on Pinterest!
---