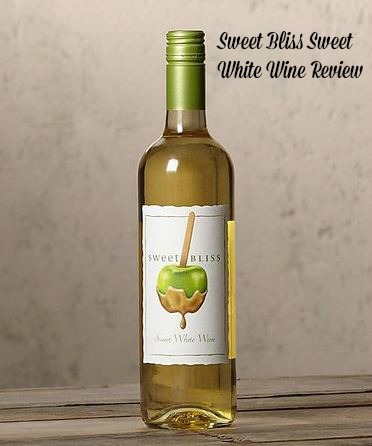 Sweet Bliss Sweet White Wine Review
Today's discussion: Sweet Bliss Sweet White Wine.
The Sweet Bliss winery is located in Washington state – Richland, WA. This Washington state wine is a blended wine consisting of Riesling and Muscat grapes, although I have read Riesling and Pinot Gris in the newer blends. The wines made in the Pacific Rim have a higher sugar level and this is blended with the Muscat to add an orange-component.
Vintner's Notes:
A crisp green apple dipped in luscious caramel irresistibly inspires you to delight in this lively and refreshing white wine. The aromas of citrus fruit and honeysuckle leap out of the glass, while flavors of green apple and honey are artfully balanced by vibrant acidity for a bracingly clean finish.
Sweet Bliss White is exquisitely versatile. It is outrageous with blackened catfish, spicy chicken wings, or Thai cuisine. For the ultimate indulgence, pair Sweet Bliss White with cheesecake, crème Brulee, and ice cream.
My Notes
The problem with many inexpensive sweet wines, is they are just too sweet for sipping. They work well as dessert wines, or as a fizzy frufru wine, but not as regular drinking. I didn't find that to be the case at all with the Sweet Bliss Sweet White Wine.
The nose is citrus (the orange), the color pale yellow. The Sweet Bliss Sweet White Wine is sweet but light, not heavy. It is crisp and simply delicious! Sweet Bliss Sweet White Wine has a clean, refreshing finish. Selling for under $10 per bottle (look for a sale, $7 is not uncommon), I would definitely recommend buying Sweet Bliss Sweet White Wine to have on hand, for a refreshing summer wine, or to serve at a party.
Recommendation: buy!
Have you tried Sweet Bliss Sweet White Wine? How did you like it?
---
As always, drink responsibly and please don't drink and drive.
For more liquor and wine tips and reviews, click here.
---