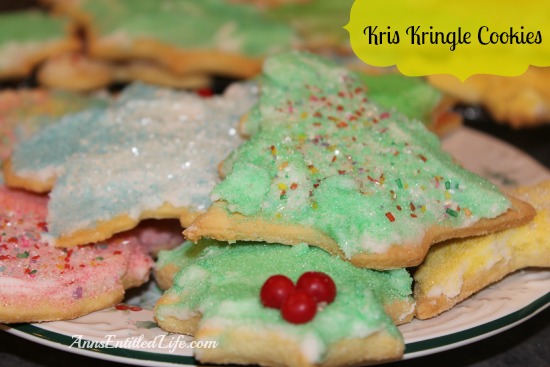 Kris Kringle Cookie and Frosting Recipe
By Ann
Traditional Christmas cut-out cookie and frosting recipe!
Prep Time: 135 minutes, 15 minute prep, 2 hours refrigeration
Cook time: 8-15 minutes
Ingredients:
● 1 cup Butter
● 2 cups White Sugar
● 3 Eggs
● 1 1/2 tsp Cream of Tartar
● 1 1/2 tsp Baking Soda dissolved in 2 TBSP Milk
● 1 tsp Salt
● 1 tsp Vanilla
● 4 1/2 cups Flour
● 1/2 pound soft Butter (or white, not yellow margarine)
● 2 pounds sifted Confectionery Sugar
● 1/2 cup COLD water
● 1 tsp Flavoring (suggestions are vanilla, peppermint or anise)
Directions Kris Kringle Cookies:

● Sift cream of tartar into flour, set aside.
● Cream 1 cup butter and white sugar together in a mixer.
● Add vanilla, milk & soda mixture, and eggs.
● Beat well.
● Add 3 cups of the sifted flour and cream of tartar.
● Keep adding flour to make a dough that may be rolled.
● Chill to make dough easy to handle (2 hours to overnight).
● Remove dough from the refrigerator, preheat oven to 400º.
● Roll dough on lightly floured board to desired thickness.
● Cut with cookie cutters or knife into shapes.
● Bake on ungreased cookie sheet in preheated 400º oven, 8-15 minutes (depends on dough thickness)
Directions Kris Kringle Cookie Frosting:

● Cream butter slowly adding confectionery sugar, water and flavoring.
● Beat until smooth.
● Decorate to taste.
● Note: When you frost your cookies, allow them to air dry after frosting for 30 minutes. This will set the frosting and you will not be scraping it off your storage container.
Makes 4 dozen Kris Kringle Cookies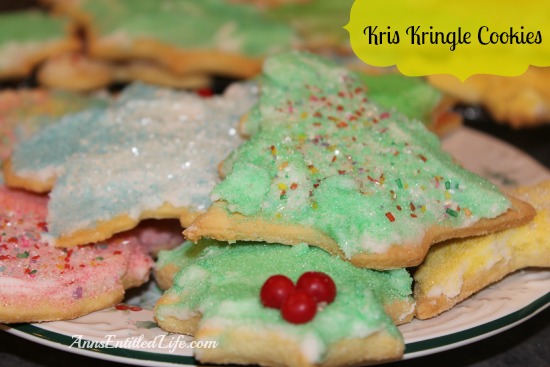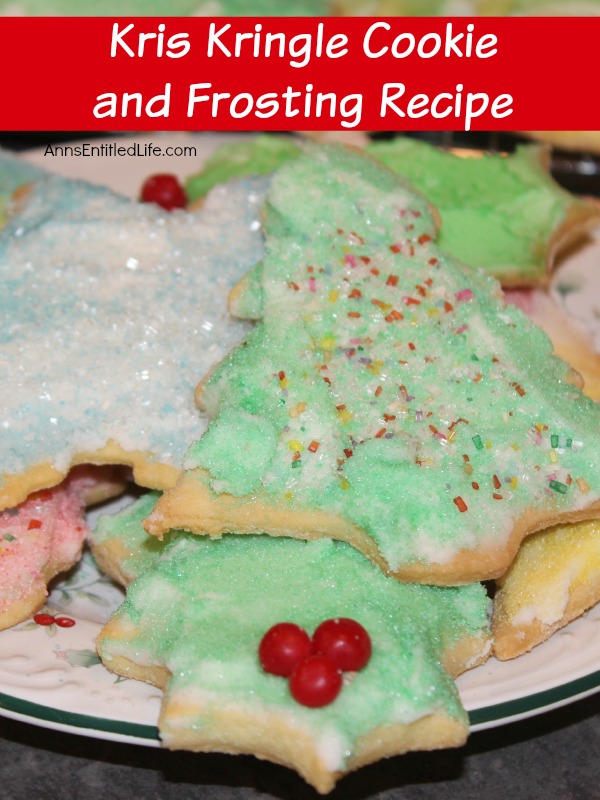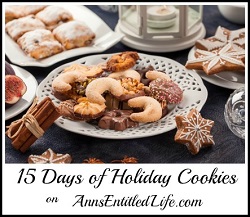 ---
---