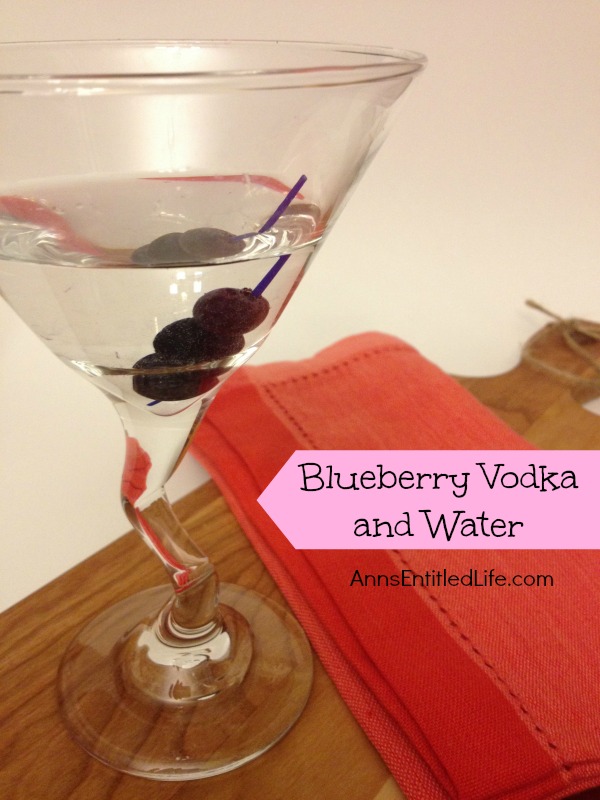 Blueberry Vodka and Water
By Ann
Simple. Sophisticated. Refreshing. Try this simple drink for a fresh, delightful summertime cocktail.
Prep Time: 2 minutes
Ingredients:
● 1 oz Blueberry Vodka (or sugar)
● 3 oz Water
● 3 Fresh Blueberries for garnish
Directions:

● Combine blueberry vodka and water in a cocktail glass; stir.
● Garnish with fresh blueberries.
Makes 1 Blueberry Vodka and Water Cocktail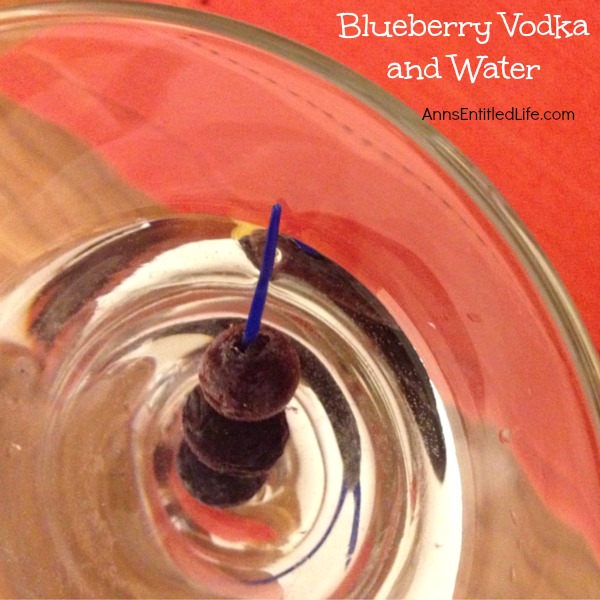 ● To print the Blueberry Vodka and Water Cocktail Recipe, click here.
This is a pretty straightforward cocktail. You could change it up a bit by flash-freezing your blueberries, and dropping a few to the bottom of your glass. Or, sticking with the fresh blueberries, muddle a few at the bottom of the glass!
Any way you look at it, a cocktail recipe doesn't get any easier than this!
As always, drink responsibly and please don't drink and drive.
---
● Ultimate Guide to Non-Alcoholic Bar Basics
● For more liquor and wine cocktail recipes, tips and reviews, click here.
● Be sure to follow my Cocktails board on Pinterest!
---