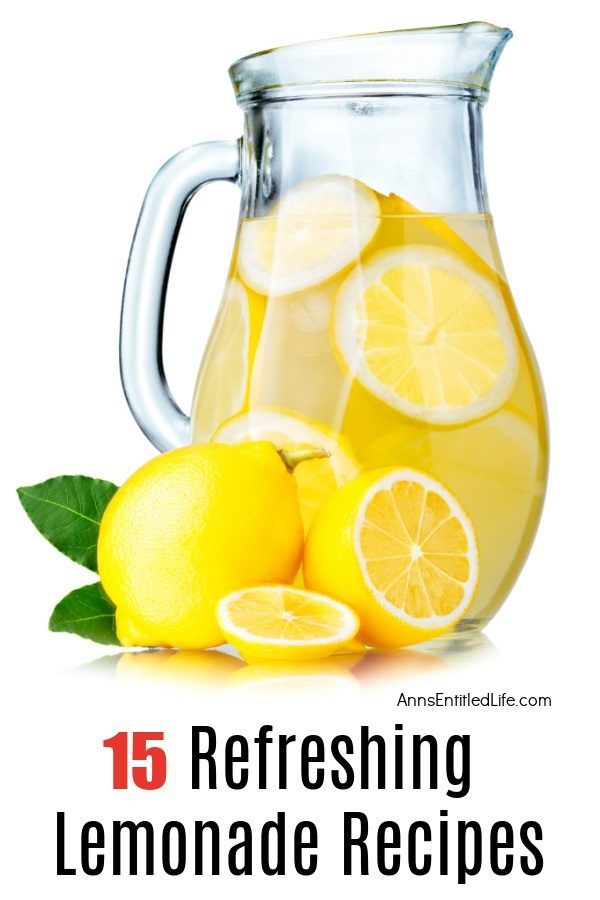 Nothing hits the spot on a hot summer day like a cool, tall glass of lemonade! Try one of these delicious and refreshing lemonade recipes the next time you work up a summertime thirst.
15 Refreshing Lemonade Recipes
Thirsty? These terrific lemonade recipes will quench your thirst on a hot summer day! Sipped on the porch, with lunch of dinner, by the pool, or after a hard day at work, these drinks are sure to soothe your dry throat.
Yummy lemonade recipes are available on the list below. From traditional lip-puckering lemonade recipes to fruit-infused lemonade recipes, to spike lemonade recipes, there is something for everyone on this list of lemonade recipes.
● Berry Frozen Lemonade Cocktail – A wildly refreshing cocktail that is perfect on a hot summer day! Enjoy one by the pool, relaxing in the backyard, or anytime.
● Brazilian Lemonade | Mel's Kitchen Cafe
● Cherry Lemonade | Mom Endeavors
● Freckled Strawberry Rhubarb Lemonade | Take a Megabite
● Lavender Lemonade | Against All Grain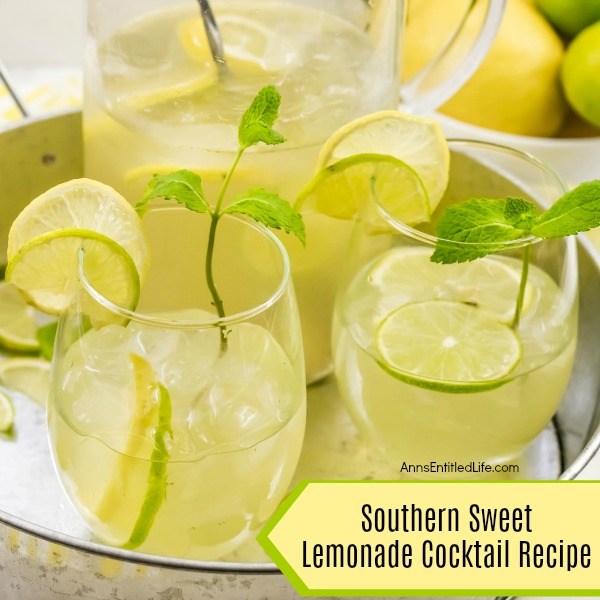 ● Passion Tea Lemonade | Saving Dollars and Sense
● Peach Lemonade | Food Folks and Fun
● Pomegranate Orange Pink Lemonade | Finding Zest
● Southern Sweet Lemonade Cocktail Recipe – Want a great tasting warm-weather cocktail that can be made to serve a crowd? This is it! The recipe as given is for six servings, to make 12 servings, double it, 18 servings, triple it. Just be aware you will need a larger container as this makes 48 ounces and the ice does take up volume.
● Sparkling Mango Lemonade | Living Better Together
● Sparkling Pineapple Lemonade | Create Craft Love
● Sparkling Raspberry Lemonade | Mom Endeavors
● Sparkling Rosemary Lemonade | Uncommon Designs
● Spiked Watermelon and Mint Lemonade – This is a really refreshing lemonade! If it is hot out, give this watermelon and mint lemonade recipe a try.
● Watermelon Lemonade | Almost Supermom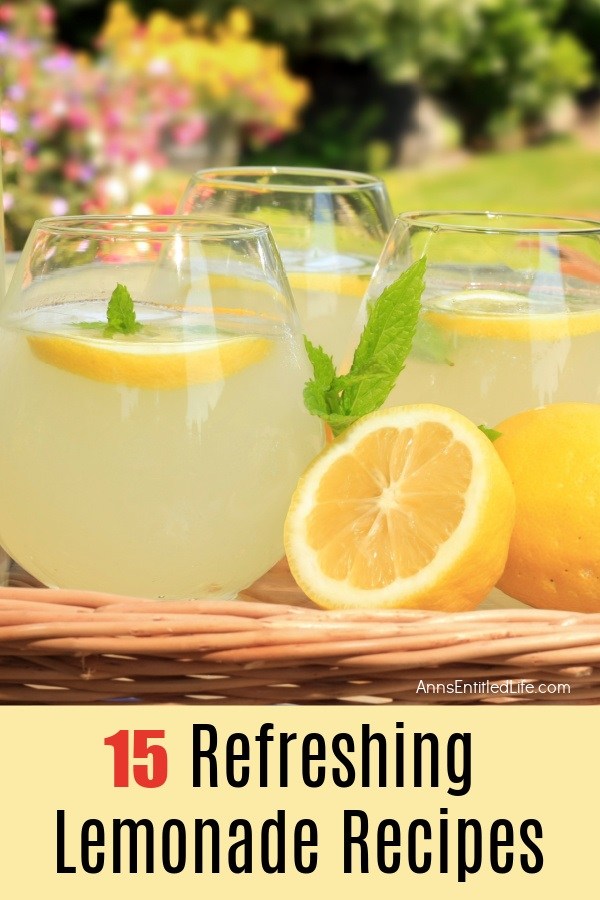 ---
First Published: May 21, 2015 Last Updated: December 16, 2020
● For more Cocktail Recipes on Ann's Entitled Life, click here.
● If you enjoyed this post, be sure to sign up for the Ann's Entitled Life weekly newsletter, and never miss another article!
---