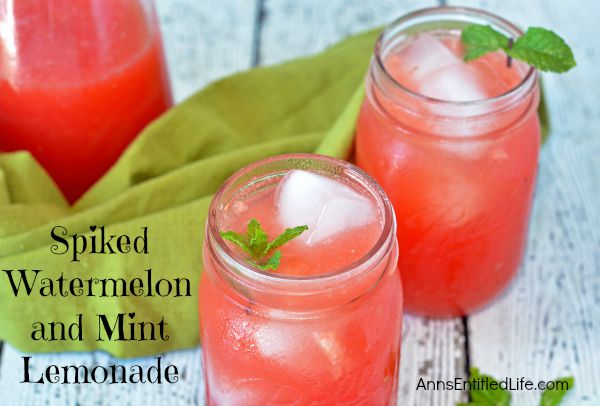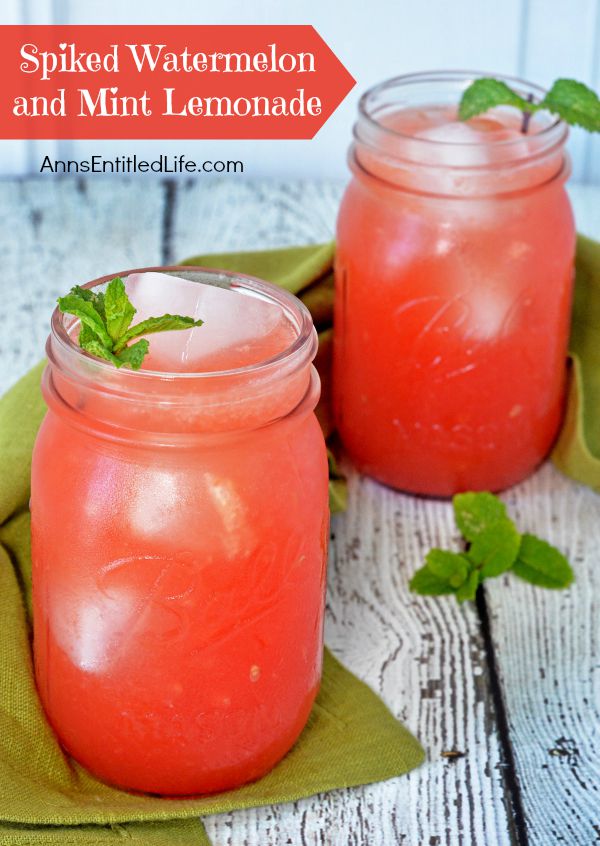 Spiked Watermelon and Mint Lemonade
By Ann
A cool, flavorful, refreshing lemonade cocktail, this spiked watermelon and mint lemonade is perfect for a party, or sipping on the back porch on a hot summer day!
Prep Time: 5 minutes
Ingredients:
• ¼ cup Mint Leaves
• 8 cups Seedless Watermelon, cubed
• ½ cup Cucumber, cubed and de-seeded
• 1 cup Freshly Squeezed Lemon Juice (or Lemonade)
• 2 ½ cups White Rum
• ¼ cup Simple Syrup
Directions:

• Place the mint leaves in a large pitcher and muddle until the oils are released.
• Place the watermelon, cucumber and lemon juice into a blender and blend until smooth.
• Pour the watermelon and cucumber mixture into the pitcher with the muddled mint leaves. Note: If you don't want watermelon pulp or mint leaves in the final product then strain the mixture into a large pitcher.
• Add the rum and simple syrup and stir until combined.
• Refrigerate until time to serve.
• Right before serving top each glass with a spring of mint or slice of lemon.
Makes 8 servings Spiked Watermelon and Mint Lemonade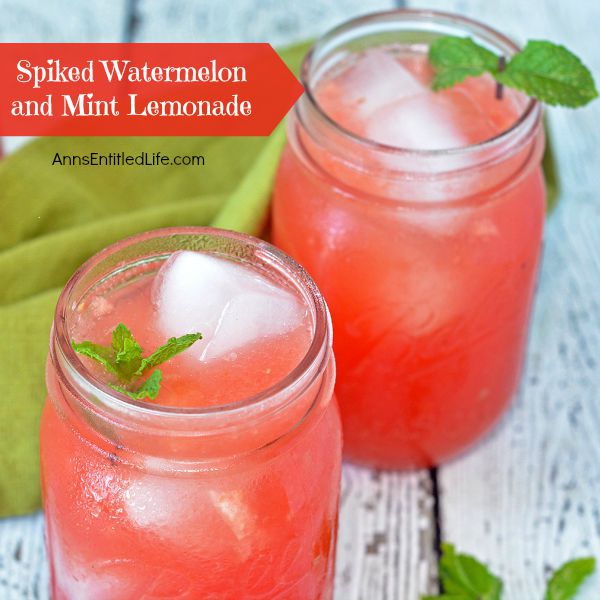 • To print the Spiked Watermelon and Mint Lemonade Recipe click here.
As always, drink responsibly and please don't drink and drive.
• If you enjoyed this post, be sure to sign up for the Ann's Entitled Life weekly newsletter, and never miss another article!
---
• Ultimate Guide to Non-Alcoholic Bar Basics
• For more liquor and wine cocktail recipes, tips and reviews, click here.
• Be sure to follow my Cocktails board on Pinterest!
---
---
FOLLOW US ON: