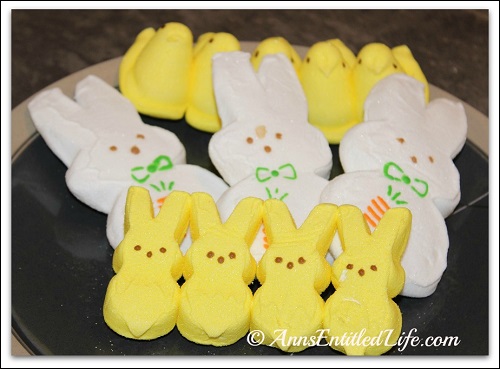 Hubby is heading out this morning to see what he can find at 50% off on Easter candy. His chocolate stash is sorely depleted, and he was down to asking me to look for a deal on jelly beans! (gasp!)
I think he is doomed to disappointment. Oh not that the candy will be 50% off today, that is pretty much a given. But Hubby is pretty cheap, and I doubt he'll be willing to pay 50% off of what was originally a very overpriced chocolate bunny. I think he's going to be better served waiting until the weekend and 75% off at Walgreens.
Pretty much Walgreens is where we do the best for holiday candy clearance. They usually have a ton of product and decent stuff left to boot. Even if their candy was higher priced to begin with, 75% usually makes it a very decent deal. I'm hoping for Peeps at 50¢ a pack myself, because Stale Peeps are Nature's Most Nearly Perfect Food!!
Are you off to shop 50% Easter clearance today? Or will you wait a few days and wait until 75% off goes into effect?
---