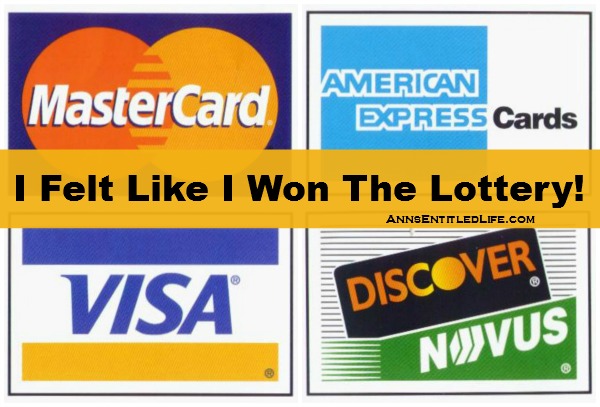 I have a credit card that I got over 30 years ago. I started with Marine Midland bank. They were local in Buffalo, so I walked in applied. Marine was later purchased by HSBC and my credit card went over to them. After HSBC pulled out of the area, most of their local branches were sold to Key Bank. They sold their credit card portfolio to Key Bank, but the servicing was with Avant.
When I had my credit card with HSBC I received a paper statement monthly. I also had online access, and direct pay. While HSBC didn't allow a pull (a variable amount), they did allow a push (a set amount) so my bill payment could never be late.
With Key Bank I couldn't do that. Because Key wasn't my servicer or the originator of the credit card, they didn't have the ability to pull or push a payment from my credit card. I also didn't receive a paper bill, even though the back end at Key Bank assured me I was in their system as receiving paper bills. I had not signed up online with Key (for a few reasons logical only to me), and so relied on getting my monthly balance and checking my charges via the telephone. That worked very well for nearly a year; until last Wednesday to be precise.
When I called to pay my bill over the phone last week, I got a message I had never heard before. I thought I had mis-dialed, so called a few more times (what is the definition of insanity?) before deciding to contact a customer service agent (sometimes I am slow on the uptake).
The woman on the phone from Key Bank was very nice and polite. She kept telling me it was a new system, to follow the prompts on the telephone and to contact my local post office about my missing paper bills.
Ummm ok.
I hung up feeling very frustrated and confused. But before hanging up, I got my credit card balance from her. On Thursday wrote out a check for that amount and drove over to a local Key Bank branch to pay my bill.
I ended up in a conversation with a very knowledgeable Key Bank teller. Apparently earlier that week Key got back (or dropped?) Avant and assumed servicing of the old HSBC credit cards. She also told me that some (but not all) old HSBC credit card customers had a glitch where the system said they were getting paper bills, but they were not getting anything. From this point forward, my paper statements should resume.
She did tell me there was indeed a new phone system due to the new servicing. And, I can now set up an auto payment monthly because Key Bank now services my credit card! YAY! No more worrying I might be late. And I did worry about that. A lot.
And the final piece of good news comes via a little site called keybankrewards.com. Since I was part of the old HBSC reward program, I was placed into the Key Bank Rewards program and given five times the amount of my old points! That means I now have a bit over 660,000 points! Enough for $1500 in gift cards, or $1325 in cash.
I immediately signed on online to see what I could get at the $500 gift card level (the maximum gift card amount offered according to the sheet given to me by that knowledgeable teller). All that is available right now at the $500 level is Apple or Neiman Marcus. Now I was all for getting $1500 in Neiman Marcus gift cards, but Hubby poo-pooed that idea. He wanted Amazon. Unfortunately the highest Amazon gift card available at this time is $150, and it worked out to approximately the same value as cash (the higher the gift card amount, the more bang for your gift-card-reward-buck), and I'd rather have the money at that point.
Now when I say I'd rather have the money, what I mean is the credit to my credit card. The "cash" is actually credited to my credit card – again according to the teller. But it doesn't matter to me whether it is a credit or a check, I will spend it just the same.
And after all this, guess what came in the mail Friday? The mailed paper explanation from Key Bank of the transition to Key as the new servicer, the new rewards program, etc., etc. That made me laugh.
Honestly I feel like I won the lottery! That is $1500 I never expected. If you are a former HSBC credit card customer who now has a Key Bank credit card, find out about the new features and reward points so you can feel like you won the lottery too!
---
● What To Do If Your Credit Card Information Is Stolen
● Disclosure: links in this post may be affiliate links.
---