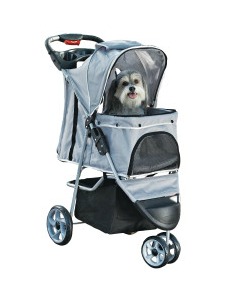 A many of you have guessed, Mr Max is the most spoiled dog in America. And this last weekend left little doubt in my mind that this is a fact!
Hubby and I decided to go to the Lewiston Art Festival. It is a smaller art festival, and we enjoy it. We don't go every year, but we do go as often as we can. One of the issues we have with going anywhere that takes us away from the house for half a day is we hate to leave Mr Max alone. Not because he has separation anxiety or because he'll tear the house apart, but because when we go out for an outdoor excursion without Max, we inevitably come home beat, and Mr. Max has just spent the last 4 hours sleeping. That means he is well-rested and wants to play the second we walk through the door, and all we want is a nap.
We like to take Max with us whenever we can. Some places, like the Allentown Art Festival, are too pack for adults, never mind dogs or kids. But when we go to a low-key event like the Lewiston Art Festival, we can take him. Now if you go early enough and it isn't too hot, most dogs do very well (bring water). It is when it is hot out and the asphalt heats up and the crowds close in that it can be uncomfortable for a small dog. Many a time we have carried him when things get closed in. Max likes this because not only is he safe and high, he doesn't have to exert himself moving. I am not too thrilled with carrying him a long time, because he is hot on my shoulder, and if something excites him, he'll scratch (not intentionally, but his nails, while well-trimmed, are still sharp).
Soooooo with all this in mind, Hubby went out and got a stroller for Mr. Max. He ended up getting one that is a kid's stroller (flat and "just right" sized), and I put one of his beds in the bottom for comfort. We need an umbrella clamp as there isn't a cover. It makes it nice and open, but I am sure that on a hot and sunny day it would get uncomfortable without shade. Pet Smart has a bunch of doggie strollers and we bought a covered one with a screen for Florida.
Now as you may have suspected, a doggie stroller resulted in a lot of pointing, laughing, and "ohhhhh how cuuuuuute"s. But, we were also not the only ones there with a dog stroller. There were several other dogs there that had one. There was also the cutest Yorkie that was in a pouch being carried by his owner (omg this dog was adorable… we were so ready to trade Max in!).
I am wondering if dog strollers are more mainstream than I ever suspected? As I said, this was a great way to keep the dog contained, entertained (Max passed out when he got home since he was enclosed he was able to "take it all in"), and safe.
Does your dog have a dog stroller? Ever seen one? Any interest?