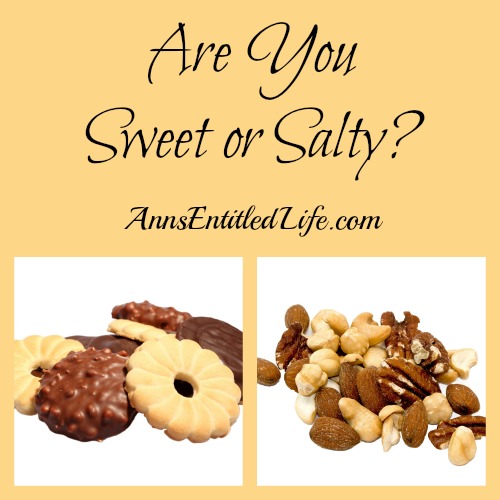 I think from all my sweet wine posts as well as my professed undying love for chocolate candy, you all probably can tell I prefer sweet to salty foods. I love custards, tarts and ice cream! I am not, however, a big fan of chocolate desserts (I like chocolate-chocolate), and cookies give me pause due to the calories.
Salty foods we have in abundance in our household because hubby looooooooves salty! Potato chips, nuts, tortilla chips – you name it if it is a salty snack chances are my hubby likes it. But, in a twist, we do not usually add salt to our cooked foods (and do not add it when cooking or baking unless absolutely necessary) as we feel we get enough salt in our diet from cheese and processed goods (ever read those labels!? Yikes!)
We are sweet and salty – probably why hubby and I compliment each other so well. 😉
Are you sweet or salty?
---