As I have explained previously, we have a lot of small wildlife in my immediate area. While I don't mind most of it, the geese bug me… their fecal matter can really destroy roofs and make walking a challenge.
But, the little goslings can be cute!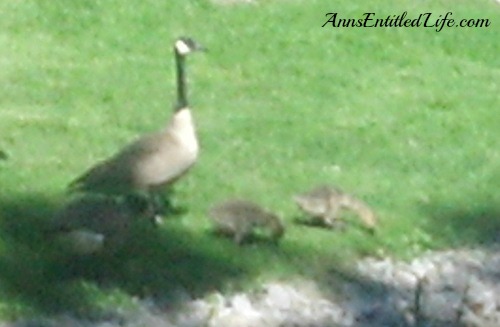 As Max an I were rounding the corner on one of our walks a few weeks ago, there was a gathering of geese and their goslings. I grabbed my phone and snapped a few pictures as Max was tugging on his leash to er, visit with the geese.
It is a wonder any of those pictures came out!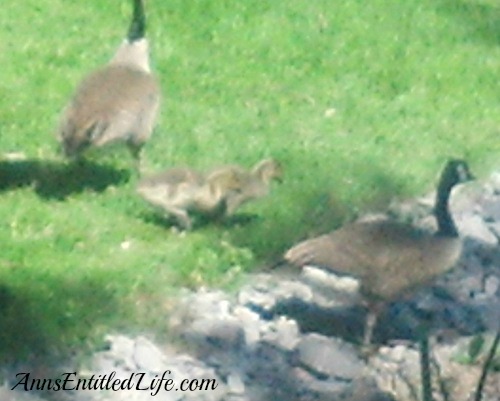 The geese were just pecking at the ground until Max came through. Max makes the geese nervous…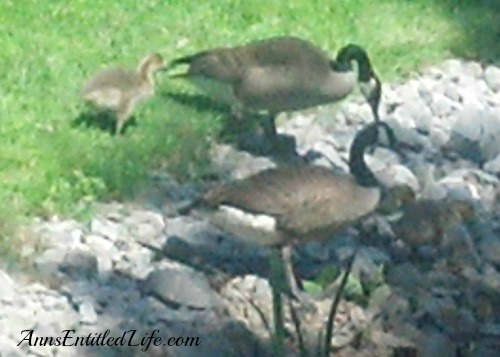 I am sure the bigger ones know what a nut he is, so the little baby geese were immediately herded into the water. They probably figured that they were safe in the water from the goose-hunter known as Max. And, they were correct. There is no way Max would head into any water, let alone that icky green pond.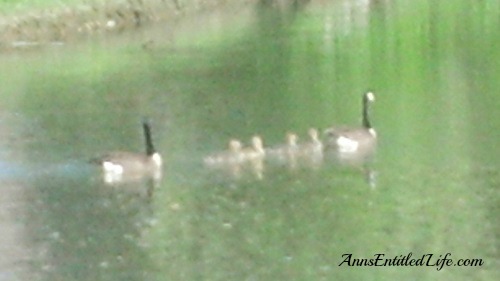 And they are off!

A week or so later Max and I were on the road and I had my camera in the car. I pulled over to take a picture of what I assume, is the same goose family(ies).