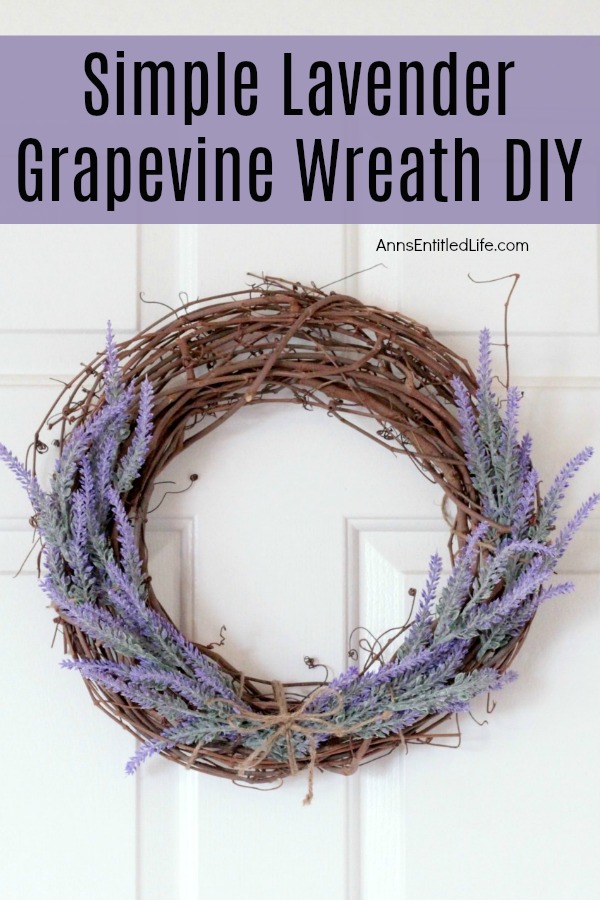 Encourage peace and relaxation in your home by making and using this scented lavender wreath. Easy to make, this simple lavender grapevine wreath comes together in about 15 minutes.
Simple Lavender Grapevine Wreath DIY
Set yourself up for summertime bliss by making this scented lavender wreath! This wreath may be made with imitation flowers, but using real lavender essential oil will make this wreath appear much more realistic, and will leave your home smelling great! Lavender oil is said to have soothing, relaxing properties which we could all use a little more of.
Although humans love the smell of lavender, bugs and insects do not like lavender oil. That makes this a wonderful wreath to use around doorways to discourage mosquitos and other pests from traveling into your house.
Notes:
● This is a 15 minute craft. It does not get much more simple than this!
● This wreath was made using floral lavender as opposed to dried lavender. You certainly can use dried lavender, but remember that doors open and close so that dried lavender will shed and drop of the spike.
● No ribbon is used in this craft. If you would like to add ribbon, consider a burlap, lavender, or purple 1½" = 2″ ribbon wrapped around the wreath. You can add a matching bow if you like!
● Remember that all craft projects are just a starting point. Add your own embellishments to make the DIY craft yours!
If you enjoy lavender scented crafts, you might be interested in these DIY projects:
● Lavender and Oats Goat Milk Soap Recipe – This soothing recipe of luxurious goats milk, hydrating shea butter and exfoliating oatmeal smells fantastic and feels great on your skin.
● Make Your Own Lavender Bath Bombs – Make bath and shower time fabulous and sweet smelling with these easy to make, pretty little DIY Lavender Bath Bombs.
● How To Make Your Own Lavender Bath Salts – Here's a simple recipe for making your own lavender bath salts!
● Homemade Orange Lavender Lotion Recipe – How to make a simple, luxurious Orange Lavender Lotion with step by step instructions. Try this rich and creamy homemade orange lavender lotion today!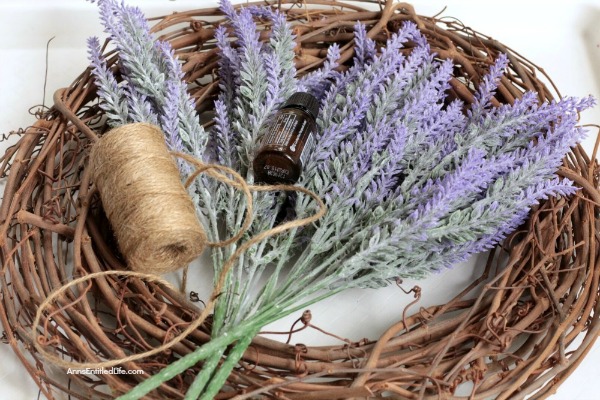 Simple Lavender Grapevine Wreath Materials:
● Imitation Lavender (if you are using a pick, get 4-5 depending on the size wreath you are using)
● Wire Cutters
● Scissors
● Lavender Essential Oil
● Twine
● Grapevine Wreath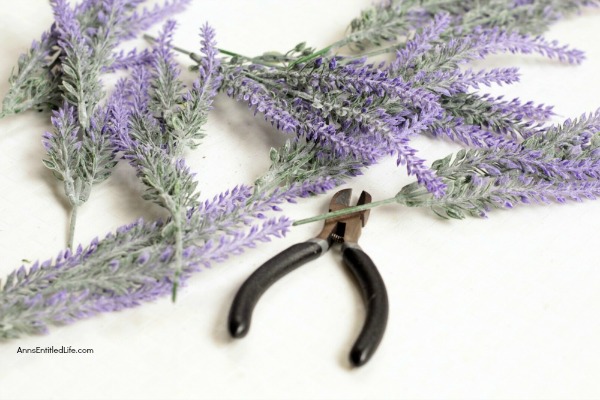 Simple Lavender Grapevine Wreath Directions:
● Remove the lavender blossoms from the main stem by using wire cutters to cut the smaller wires off of the larger wire at the base.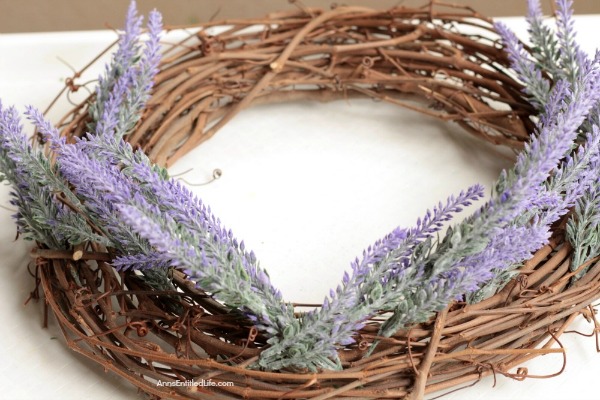 ● Arrange the flowers around the wreath.
● Once you are happy with the lavender placement on your wreath, poke the remaining stems between the branches of the grapevine wreath.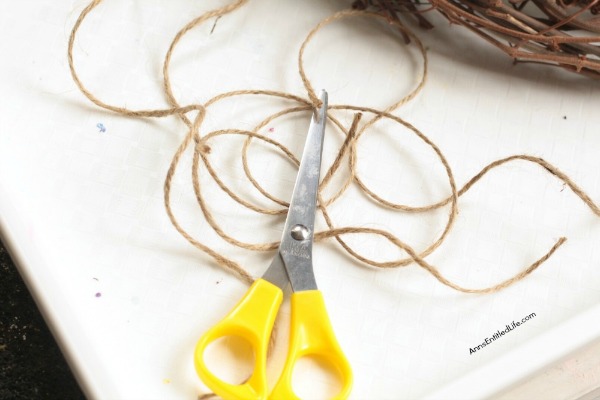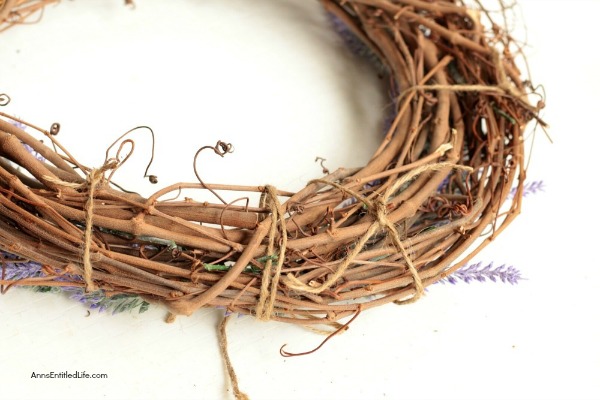 ● Use twine to hold the blossoms exactly where you would like them to stay on the wreath. Wrap several times and knot. You could also hot glue in place if you like, but remember to not glue any of the flower spikes. You want them "shooting out" and looking "natural".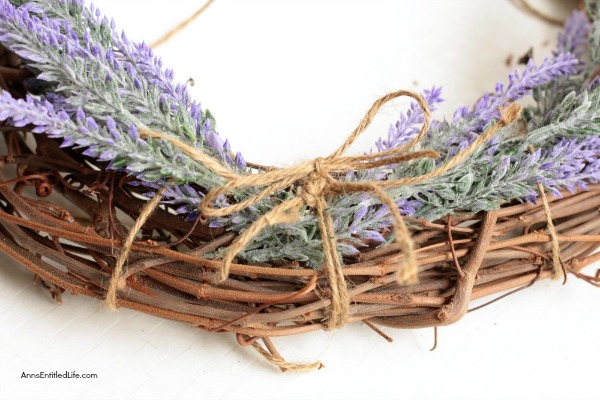 ● Add a twine bow to the bottom or top of the wreath to give it a summer country look.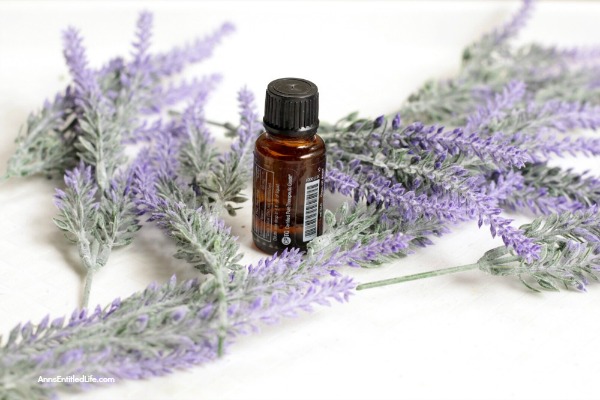 ● Sprinkle the wreath with lavender essential oil.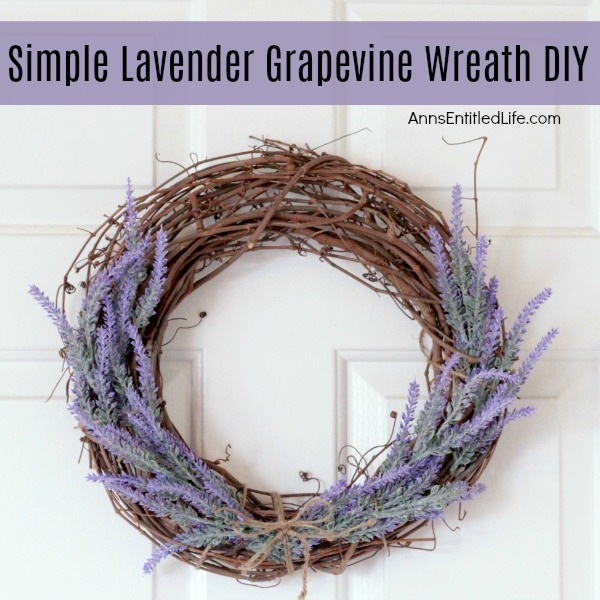 ● Place the completed wreath in any room where you want to promote feelings of relaxation and calm. Lavender essential oil is credited by some people with the ability to ease stress and produce a calm atmosphere when it is used as an aromatic scent in the house.
● This is what mine ended up looking like. Yours may be different depending placement, how much lavender you use, and whether or not you choose to add a bow or ribbon.
● 25 Essential Crafting Supplies
---
● Disclosure: the links in this post may be affiliate links.
● For more Holiday posts on Ann's Entitled Life, click here.
● For more Craft posts on Ann's Entitled Life, click here.
● If you enjoyed this post, be sure to sign up for the Ann's Entitled Life weekly newsletter, and never miss another article!
---