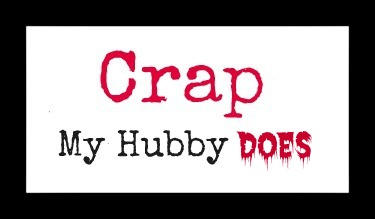 Hubby left me a marked-up copy of this week's Publix ad: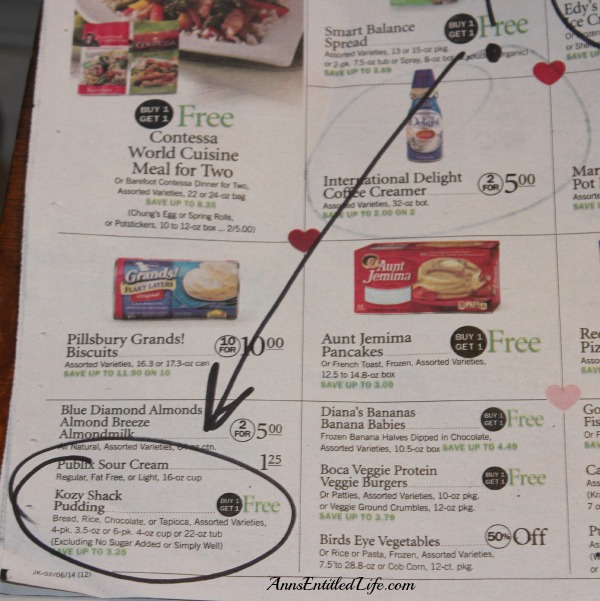 Notice that a big, round marker was used to circle his wants. And, in case I missed that, it has a giant arrow taking up half the page pointing to what he'd like to buy.
Here's a close-up: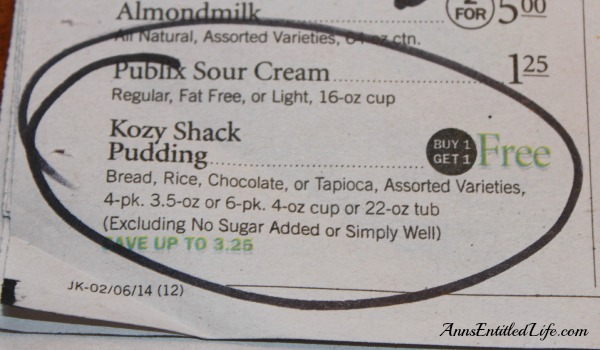 When we went to Publix Thursday, he loaded six Kozy Shack Rice Pudding into our cart, and he fully plans to go back Tuesday before the sale ends to look for more long dated Kozy Shack Rice Pudding containers.
Oh, and while at the check-out at Publix I got a lecture from the 18-year-old-cashier on how I should always buy at least two newspapers for coupons, because I can use two coupons on B1G1 at Publix. She explained to me how the newspaper paid for itself that way, and her mother started to coupon and saved a lot of money, and if I tried I could too!
The whole time Hubby is egging her on with, "Yeah! you tell her!" and "PLEASE!! teach her, she needs help!!"
Sometimes, I swear…
---
For more Crap My Hubby Says/Does, Click here
---