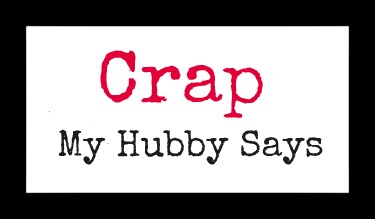 Well, I knew it couldn't last. Hubby was up to his old tricks again this past week. More interesting observations came out of that man's mouth the last seven days than I could count! But his "best" came a few days ago when I told him I planned on working on the blog all day long. He immediately said I should write a post: Tips on how to be a better wife, and he further continued with, "I could help you with that!"
And then the Cheshire cat grin came out.
Needless to say that in the end, that crack wasn't worth it to him. They seldom are. You'd think he'd learn, but nooooooo …
This came just a few days after he took Max for a walk around the community and Hubby found a dead river rat by one of the canals. Hubby being Hubby, immediately snapped a picture of the dead rodent with his phone. Then, when he got home he said something to me like, "Hey, want to see a picture?" And I, foolishly assuming it was a photo of a bird, said, "Sure!" And then he showed me the picture of that dead rat – and to say it was most disturbing to me, is an understatement.
And then Hubby wondered why I refused to take Max for a walk the rest of the day.
WTF did he think would happen when he showed me that picture and told me I walked right by that dead rodent earlier in the day!?!?! He knows I hate rats.
And Hubby's way of offering me comfort on my next walk with Max? "Don't worry, I doubt that rat body will last long, something out there will eat it."
Oh yeah, now that's reassuring!!
Maybe what we really need here is a list of Tips On How To Be A Better Husband. You won't find "show your musophobic wife a picture of a dead rat" anywhere on that list.
---
For more in the Crap My Hubby Says/Does series on Ann's Entitled Life, click here.