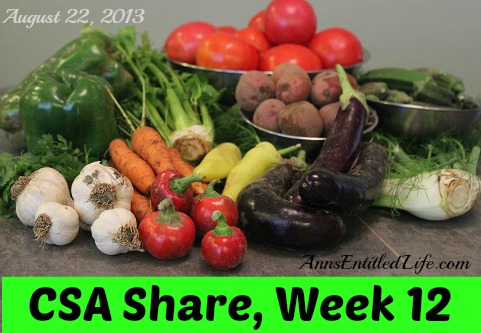 This is the diary of our CSA share this year. The cost of a full share is $545 for 22 weeks (this CSA offers a winter share) which will bring us to the last week in October, and works out to $24.75 per week. Western New York weather is such that June is lightest CSA month. September and October will be more than abundant! Usually I feel I don't get my money's worth the first few weeks (which will be predominantly lettuces), but the fall bags more than make up for that.
Tomato blight has reached western New York. It was advised that if you have tomato blight in your garden, immediately remove the infected tomatoes and toss them. According to Cornell the tomato and potato blight is prevalent in Ohio, New York and Massachusetts. Here is the current disease map which lists the areas with blight. Looks like 20 states right now, with New York, Pennsylvania and Florida having the most infected areas (or the best reporting).
This week we took:
● Carrots
● Celery
● Eggplant
● Fennel
● Garlic
● Okra
● Peppers, sweet and hot
● Potatoes
● Tomatoes
Also available that we didn't take:
● Arugula
● Beets
● Cantaloupe
● Chard
● Kale
● Lettuce
● Salad Greens
● Squash
● Yellow and Green Beans
● Zucchini
Looks like another round of chili for us since we have all the ingredients between last week and this week, and maybe some ratatouille for Hubby.
Do you belong to a CSA? If so, what type? How much? Do you find it as worthwhile as I do?
● Past CSA Shares
● Find a CSA
● Porter Farms CSA (we belonged for years)
● Rootdown Farm CSA (our 2013 CSA)
● NYS Fruit and Vegetable Harvest Calendar
● US Agricultural Data