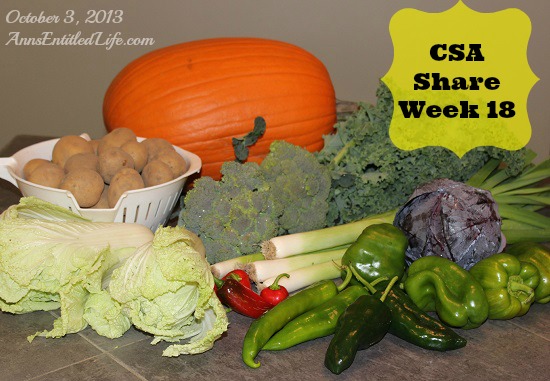 This is the diary of our CSA share this year. The cost of a full share is $545 for 22 weeks (this CSA offers a winter share) which will bring us to the last week in October, and works out to $24.75 per week. Western New York weather is such that June is the lightest CSA month. September and October will be more than abundant! Usually, I feel I don't get my money's worth the first few weeks (which will be predominantly lettuces), but the fall bags more than makeup for that.
---
We didn't each much of last week's CSA – well except some of the salad greens and the soy beans. When I went in this week, it was to get either get produce we use regularly, or something new. They had delicata squash again – our favorite! but the ones we got last time didn't taste all that great and had too little meat in them. They were so small, they didn't make for a good squash. This week's delicata were even smaller, so I passed.
They had two different types of potatoes – a red and a Yukon gold, so I immediately took my 4# in Yukon gold! Those are some good potatoes. I also grabbed Hubby some leeks and it looks like potato-leek soup is on the menu soon!
I took three cabbage hoping Hubby will get out the mandoline. We have three other cabbage in the fridge, and the six should make for an excellent batch of frizzled cabbage!
They had apples and pears this week, and yeah I know pesticides are bad for you, and apples and pears are part of the dirty dozen, but man after seeing those available that weren't sprayed, weeeelllllllll I'll just make sure I wash what I get from a roadside stand very well. Wow were they spotty! I doubt they'd have lasted the night.
All-in-all I liked this week's haul just because it is so useable for us!
This week we took:
● Broccoli
● Kale
● Leeks
● Napa Cabbage (OMG this makes the BEST frizzled cabbage!)
● Onions (red)
● Peppers (hot and sweet)
● Pumpkin
● Red Cabbage
● Yukon Gold Potatoes
Available that we did not take:
● Apples (heirloom)
● Beets
● Carrots
● Celery
● Chard
● Collards
● Eggplant
● Kohlrabi
● Pears
● Radicchio
● Squash
Do you belong to a CSA? If so, what type? How much? Do you find it as worthwhile as I do?
---
● Past CSA Shares
● Find a CSA
● NYS Fruit and Vegetable Harvest Calendar
● US Agricultural Data