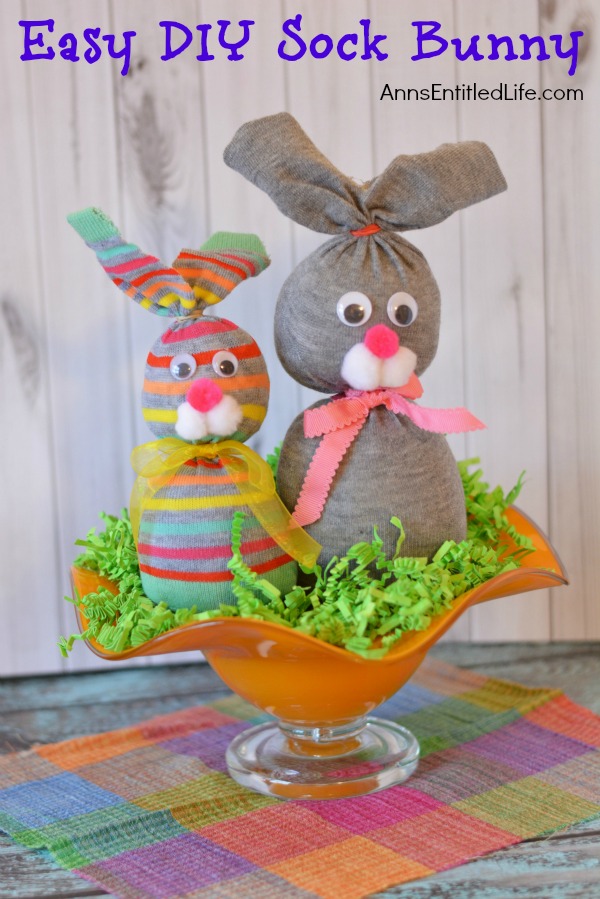 Make your own adorable no-sew sock bunnies! These no-sew sock bunnies are the perfect craft for Easter. Easy to make, the no-sew sock bunny will delight work well as table decor, make a cute gift and more. Versatile and highly customizable, these No-Sew Sock Bunnies will delight children and adults alike.
No Sew Sock Bunny
These have to be the cutest, easiest to make, Easter decorations! If you are fresh out of Easter decoration ideas, make a family of these sweet little bunnies.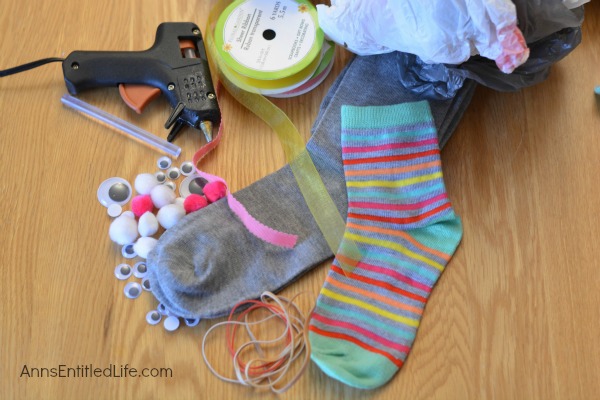 No Sew Sock Bunny Materials:
• Socks

• Plastic Shopping Bags
• Rubber Bands
• Ribbon
• Googly Eyes

• Pink Pom Pom

• White Pom Poms

• Scissors
• Glue Gun
• Glue Sticks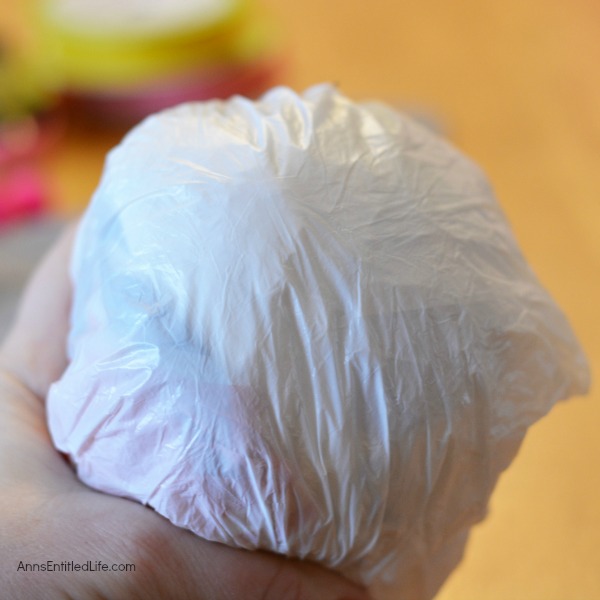 No Sew Sock Bunny Directions:
• For large, grey bunny, 7 plastic bags were used for the body and 4 for the head (ladies socks).

• For the small, striped bunny, 3 bags for the body, 1 for the head (girls socks).

• You may have to experiment on the number of clean, empty plastic bags you will need because all bags are different sizes and thickness.
• Take clean, dry, plastic shopping bags and bunch them into a ball.
• Note: some socks are quite thin. Make sure there are no words on your bag facing outward when you bunch up the bags. You wouldn't want a logo showing through on your sock bunny.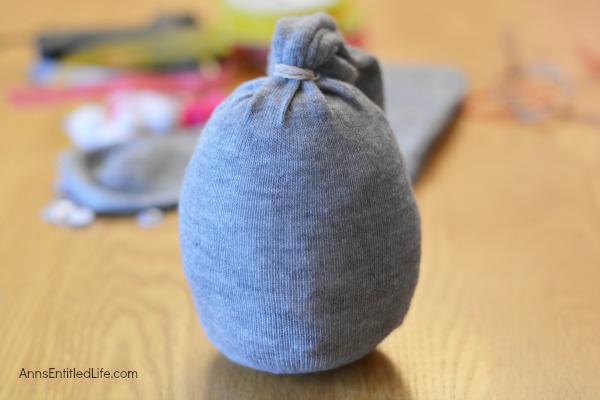 • Stuff the plastic bag-ball into the bottom of the sock.
• Shape the sock so it stands upright, and looks like a "bunny bottom."
• Secure the top with a rubber band.
• Reshape if necessary.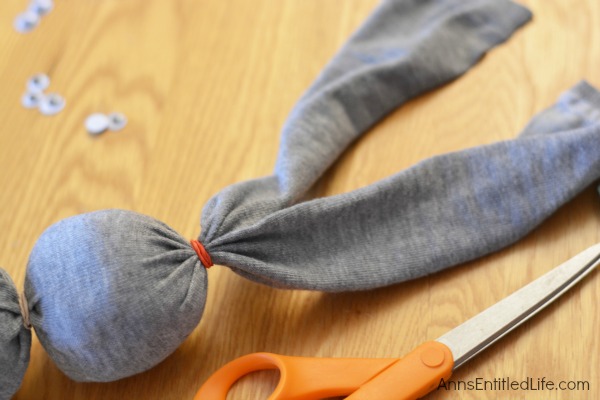 • Bunch plastic bags in a ball to create the head.
• Place plastic bag-ball inside the sock, making certain the heel of the sock is on the back of the bunny head.
• Shape and secure with a rubber band.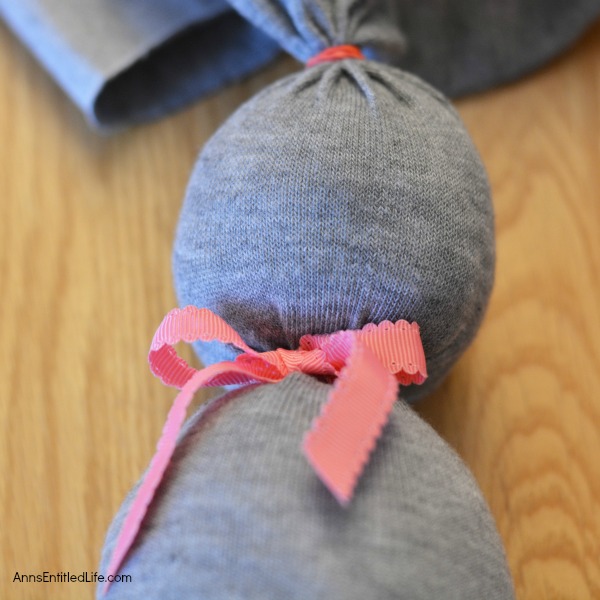 • Tie a ribbon around the neck of the sock bunny.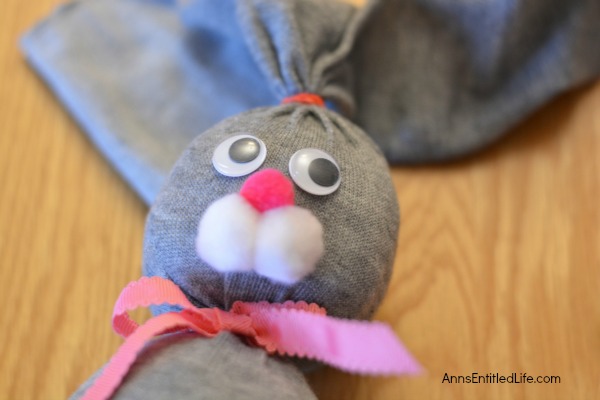 • Affix Googly Eyes,
nose and mouth with hot glue.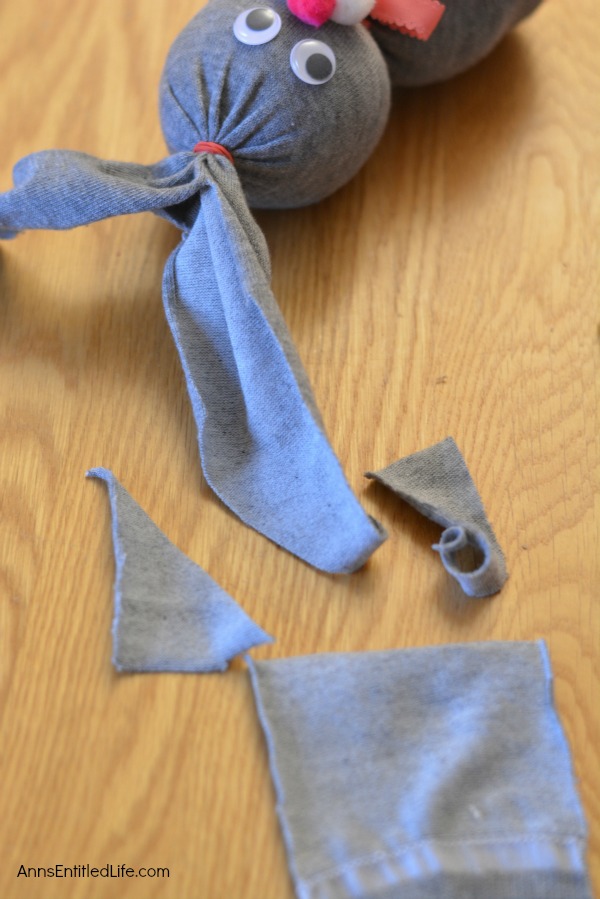 • To cut the ears, lay the bunny flat on a surface and cut down the center of the sock.
• Trim the ears to the length you desire and angle the ends to make an ear shape.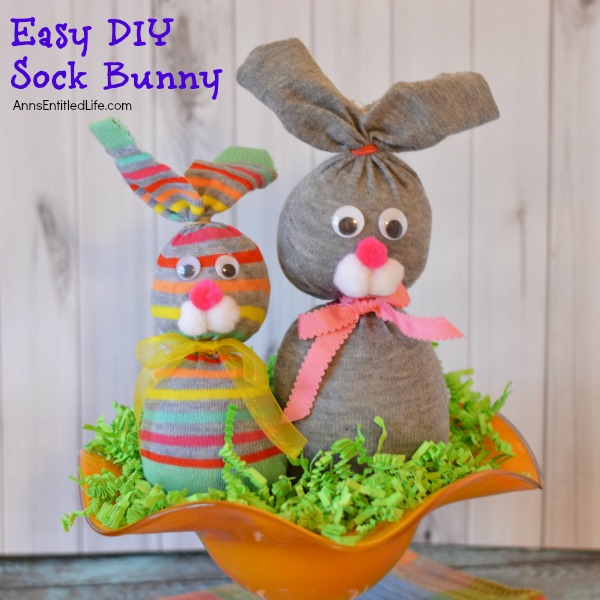 • Place your sock bunny in a bowl with some Easter grass
for table top decor. Make several different size no sew sock bunnies and line up a family of sock bunnies on your fireplace mantel. Place a no sew sock bunny or two in an Easter basket
in a foyer – the ideas are simply endless what you can do with this adorable, simple to make, no sew sock bunny craft!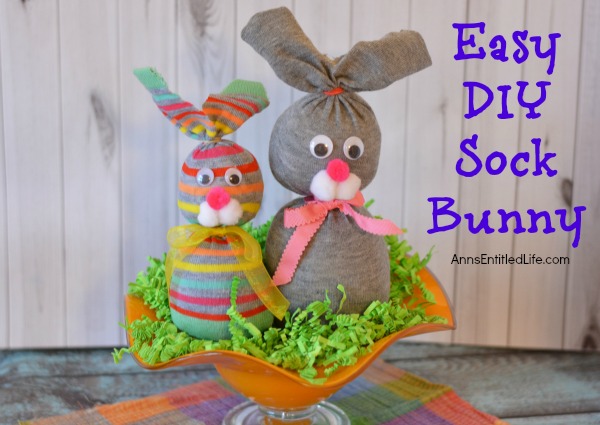 • To print the No Sew Sock Bunny instructions, click here.
---
• Disclosure: the links in this post may be affiliate links.
• For more Craft posts on Ann's Entitled Life, click here.
• For more Holiday posts on Ann's Entitled Life, click here.
• If you enjoyed this post, be sure to sign up for the Ann's Entitled Life weekly newsletter, and never miss another article!
---