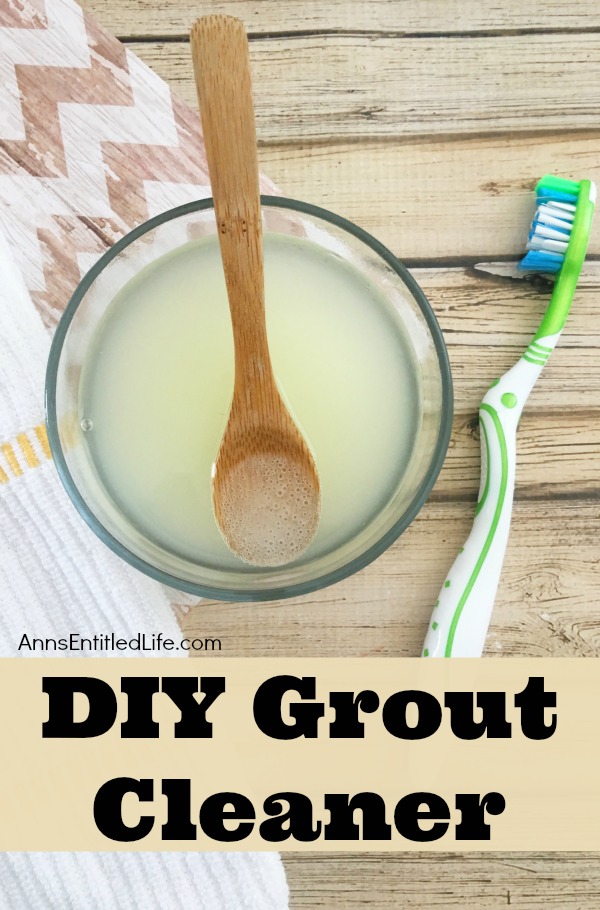 DIY Grout Cleaner
If you are tired of commercial grout cleaners that contain chemicals you cannot pronounce, why not make your own grout cleaner? For just a few pennies you can DIY a grout cleaner that really works! This simple formula made from common pantry items is easy to make when using this detailed step by step tutorial. Your grout never looked so good!
Got cruddy grout? I think we all do somewhere in the house. Chemicals, steam cleaning – they all work, some methods better than others. But if you don't want to go the chemical route, and don't have time for the steam cleaning and its iffy results, why not make your own grout cleaner?
Making your own grout cleaner is simple to do. It requires the formula below, an old toothbrush, and a towel. This is a method that is especially good for kitchen counter-tops or wherever you food may come in contact with grout lines.
We have grout lines in out kitchen counter-top and island as they were fabricated with slate-look porcelain tile. While we didn't renovate our kitchen, the people we bought the house from did the deed (we have before and after photos), and we loved what they did!! The only thing I would have done differently is I would have had a solid finish surface on the island. But, apparently I didn't care that much as I have yet to change it 10+ years later!
Anyhooooo the grout lines can become quite nasty if you have not used 2-part epoxy grout
and added color
to basically eliminate grout cleaning, try this simple formula the next time your grout lines need to be cleaned. (Hubby uses the 2-part epoxy grout
and added color
in the rentals so he doesn't have to deal with dirty grout. It is not easy to use, however, and takes some skill and speed when tiling.)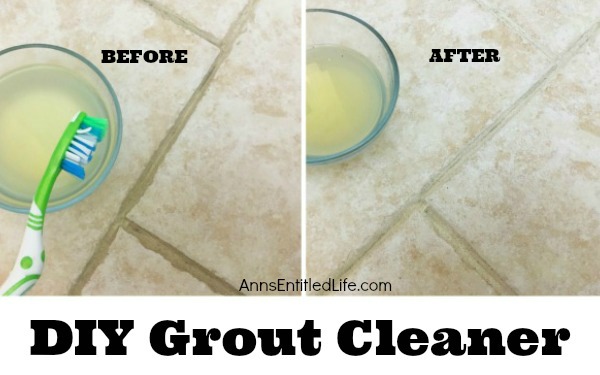 DIY Grout Cleaner Utensils
• Small Bowl
• Measuring Cup

• Measuring Spoons

• Mixing Spoon
• Toothbrush

• Towel or Rag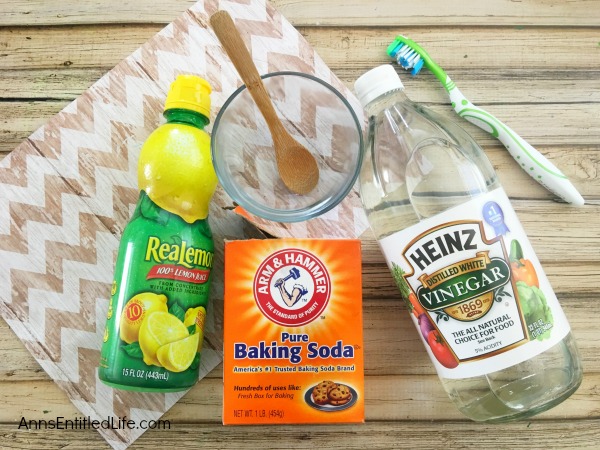 DIY Grout Cleaner Ingredients
• 1 cup Warm Water
• 2 TBSP Baking Soda
• 2 TBSP White Vinegar
• 2 TBSP Lemon Juice
DIY Grout Cleaner Directions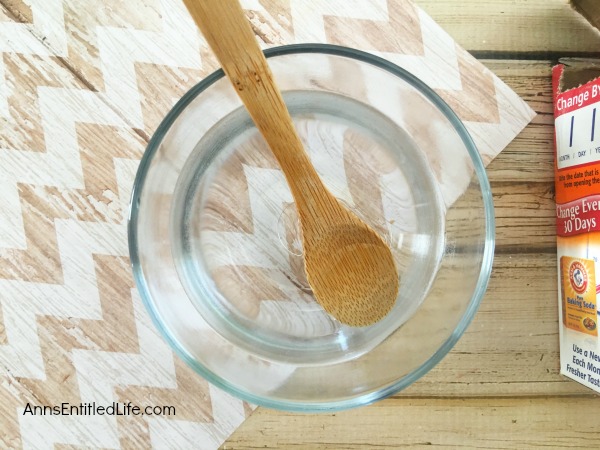 • Add a cup of water to your small bowl.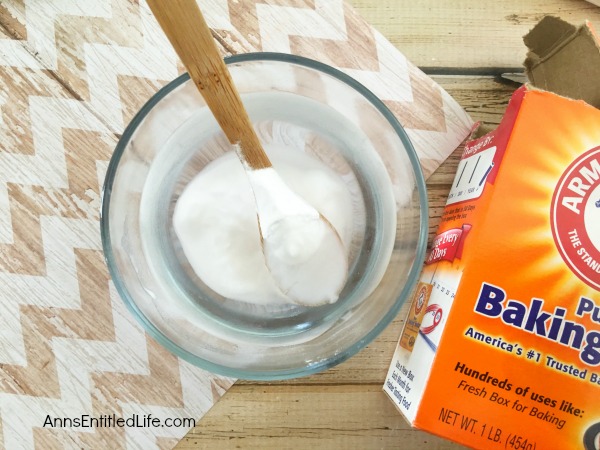 • Mix in the baking soda.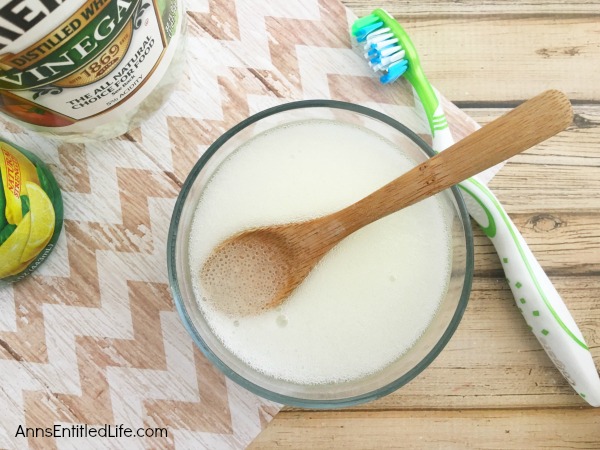 • Now mix in the lemon juice
and vinegar (a slight bubbling reaction will occur).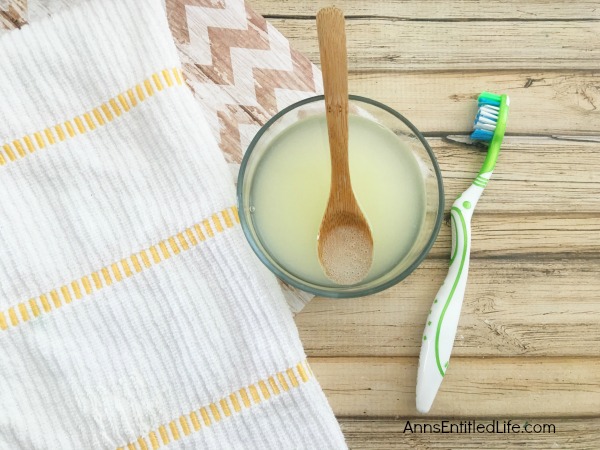 • Now dip your toothbrush
into your mixture and begin scrubbing your grout lines.
• Have a towel or rag on hand to soak up the dirty water.
• Repeat as necessary.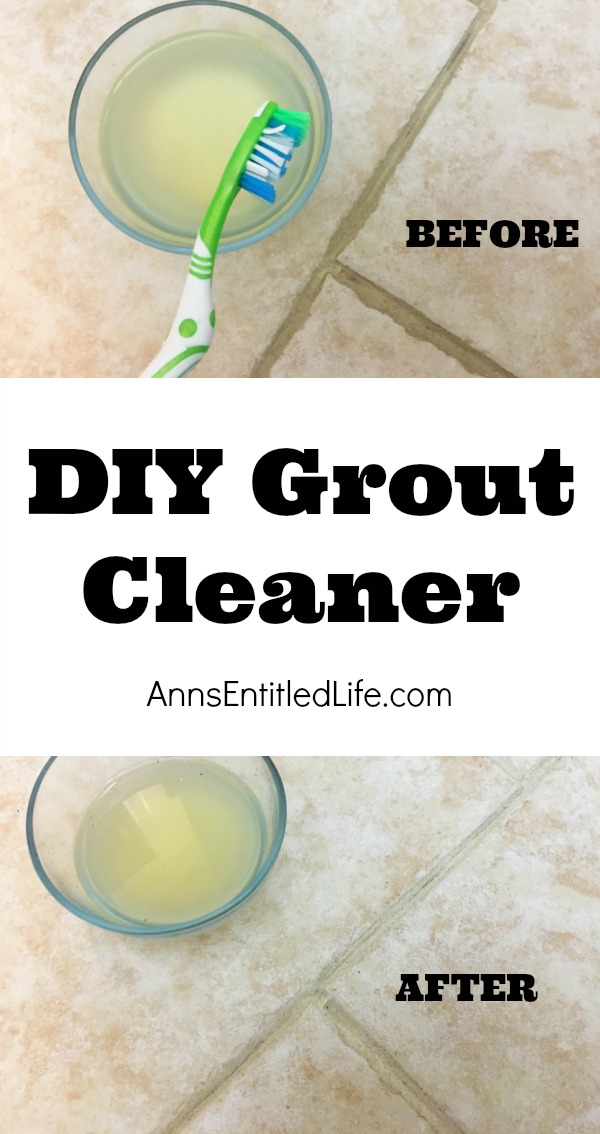 • That is all there is to it!
• Take before and after pictures, you'll be shocked at how dirty your grout lines used to be.
• To print the DIY Grout Cleaner instructions, click here.
If you are looking for more cleaning tips (tricks, hacks, whatever word you would like to use), check out these posts:
• Twice a Year Cleaning Secret For Sparkling Shower Doors
• 15 DIY Cleaning Formulas to Make and Use at Home
• 10 Tips For Hiring a House Cleaning Service
• 10 Things in Your Kitchen You Are Probably Not Cleaning Correctly
---
• Disclosure: the links in this post may be affiliate links.
• For more Library Reading posts on Ann's Entitled Life, click here.
• If you enjoyed this post, be sure to sign up for the Ann's Entitled Life weekly newsletter, and never miss another article!
---