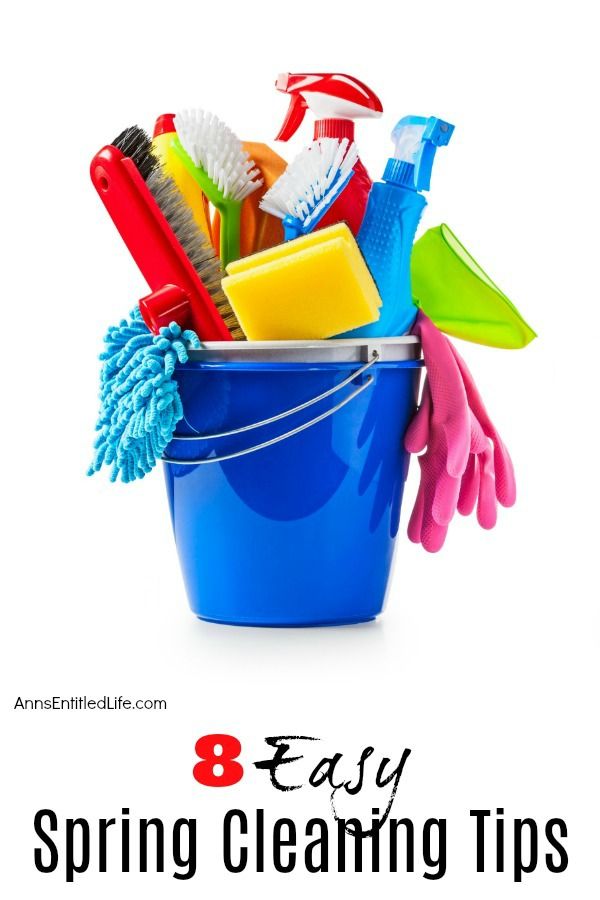 Spring Cleaning Tips and ideas for a faster, easier, more thorough spring clean. Use these great spring cleaning tips to help make your major housecleaning easier.
Spring Cleaning Tips
Do you spring clean? And by that, I mean deep cleaning that you do not do on a regular basis? Do you get out the rags and buckets and scrub the walls, wax the furniture, clean the windows, beat the rugs (ok most likely have them cleaned), clean under the beds, take apart the light fixtures and chandeliers for a thorough wash, possibly cleaning the grout? Do you put away your winter clothes, air out the closets and pull out the spring clothing? Polish the silverware (I admit that I put this one off until I need it, and then curse myself for not cleaning it sooner)? What cleaning chores do you do only once or twice a year?
I look at spring cleaning as a time to clean what is not cleaned on a regular basis. I regularly clean the oven, the furniture and lampshades are vacuumed every other week, wall switches are washed as necessary, and so are doorknobs and hardware. The inside windows are washed on a regular basis, and the whole place is of course mopped, vacuumed and dusted weekly when we are home. I do not consider that spring cleaning, I consider that every day (ok, weekly or bi-weekly) cleaning.
When we head home after being away most of the winter, our home needs a thorough cleaning. This year, we have been home exactly 10 days since the beginning of January. The house, even though closed up, will need a good cleaning. It can get done in a weekend, some people do a 5-day spring cleaning, and other people go slowly.
If I am cleaning myself, it is slow. I do have a cleaning serving and will have them do a deep clean. They do not get everything though, and I have them concentrate on X, Y, and Z (walls, woodwork, and bathrooms) and I do other items they may have missed, as well as wax the furniture.
We had our ductwork cleaned last year (which really cuts down on the dust), and our furnaces are newer. The water was shut off, so I expect the toilet lines to be a bit grim, but the showers should fine. No one has walked through most of the house, so I do not expect a trail of dirt or debris. Based on all the years we have snowbirded I expect the house to smell musty and be a bit dusty.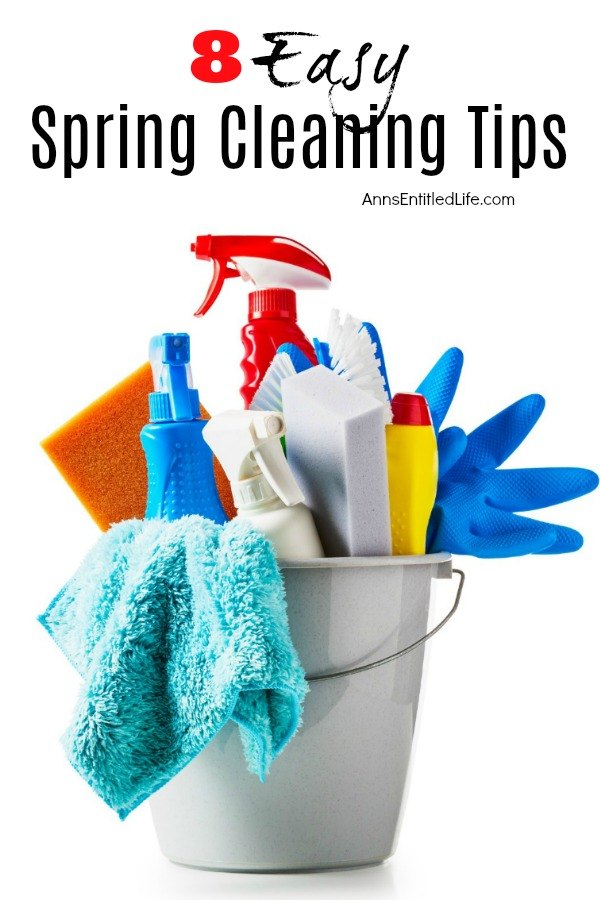 Here are 8 Easy Spring Cleaning Tips that anyone can utilize!
1. Have a plan. Even if it is simply… wash this, rearrange that, do Room A first, Room C last, have a plan specific to your house, your wants, your needs. No one else lives in your house, so only you, your spouse, or your roommates can make up this plan.
2. Don't try and do it in one day. Seriously. Unless your house is tiny, you will just set yourself up for failure. Go slowly, plan for a week or two. You are better off doing a great job slowly than a so-so job quickly.
3. Start with the easiest room. And by that I mean either the smallest room or the room that needs the least amount of deep cleaning. It will give you a great sense of accomplishment to see a room finished and motivate you to go on.
4. Ask for help. Enlist the kids, spouse, friends, and family! Heck, you could get together with a group of 5-6 friends and work through one another's houses over the course of a few weeks if a lot of heavy lifting is involved.
5. Do not get distracted. I have a bad habit of looking through old photos when I clean out drawers, reading old letters, etc. Hubby calls it scope-creep, I call it a distraction. Yes, those photos need to be organized, but in the scheme of spring cleaning, it ranks down there pretty low. Stay focused and you can get that room done!
6. Finish one room before moving on to the next. This is part of not getting distracted. If you bring a load of paperwork into one room, leave it there. Do not start that next room until you get the last room finished. Hubby will load up a table and work his way through that when there is paperwork or other out-of-place materials that need to be sorted. I am not thrilled with this, but it does make it very easy to see what you have. The bonus is he does this in the living room so it cannot stay set up long. It must be finished and finished quickly.
7. Don't get overwhelmed. Do one room a week for six weeks. Sure everything will not be done at the same time, but it will be done! And that is the important part.
8. Hire help. This is my #1 recommendation if you work full time, are disabled, elderly, just hate cleaning or are not a very good cleaner. Not everyone is a good cleaner, and there is no shame in that.
I recall my aunt's story on when she met my grandparents for the first time (her future inlaws). It was 10 pm on a Saturday night, and my Grandmother was scrubbing down the back hallways stairs. My aunt thought, "I am never going to measure up!" (She was wrong, she sure did as she and my uncle are celebrating 50 years of marriage!)
My point is that my grandmother was an excellent cleaner. A toothbrush on the windowsills bi-weekly kind of cleaner. My aunt was not interested in doing that level of clean herself, so she hired out. Heck, I am not thrilled with cleaning (although I can do it well, my mother was of the children-are-free-labor school), and I hire out!
What are your best spring cleaning tips and/or hacks?
Helpful cleaning posts:
● Twice a Year Cleaning Secret For Sparkling Shower Doors – My #1 tip for cutting down on cleaning-time!
● 10 Tips and Tricks for Cleaning with Apple Cider Vinegar
● 5 Easy Ways to Clean Your Dishwasher
● How to Clean Your Front Load Washing Machine
● 10 Things in Your Kitchen You Are Probably Not Cleaning Correctly
● Best Carpet Cleaner Solution
● Best Cleaning Product
● Best Vacuum For Tile Floors
● Spring Cleaning Anyone
---
● Disclosure the links in this post may be affiliate links.
● For more Household Tips on Ann's Entitled Life, click here.
● Click here for more Library Topics on Ann's Entitled Life.
● Enjoy this post? Sign up for the Ann's Entitled Life FREE Weekly Newsletter to stay connected.
---