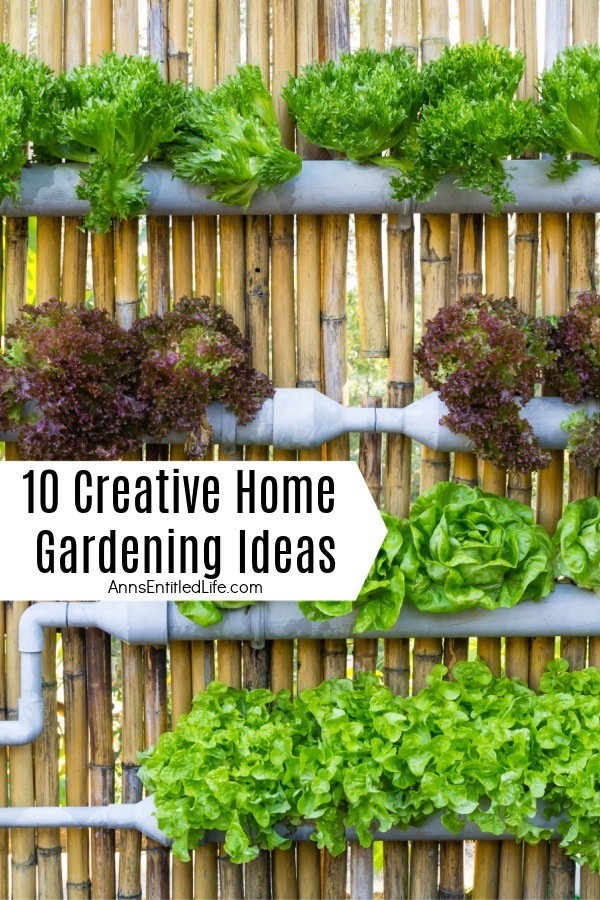 You can have a creative garden regardless of whether if you live in the country, city, or in a small apartment. These creative home gardening ideas are small and large, inexpensive and grand, but above all, they are soothing, fun, interesting, and doable for the average homeowner.
10 Creative Home Gardening Ideas
A small urban garden can easily become an outdoor room with planning that covers a terrace or an entire city block. Conversely, the more space the more planning. An outdoor oasis can be compartmentalized to smaller areas, or have a cohesive flow throughout your backyard,
After a long dreary winter, there is nothing more refreshing than colorful vibrant flowers, fresh fruits, and delicious vegetables.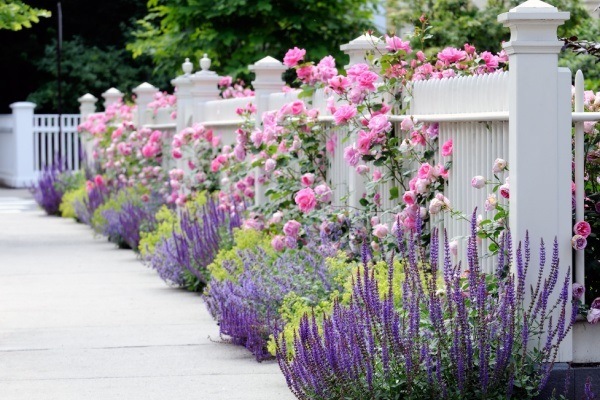 1. Sidewalk Garden
This gardening idea can be used in front of and the house and in the backyard. You can achieve this creative home gardening idea by planting alongside the sidewalk, or lining pots along the house or sidewalk; where ever there is a bit of space. It does not have to be expensive! I grew vinas at my last house between the sidewalk and the fence.
Which leads to…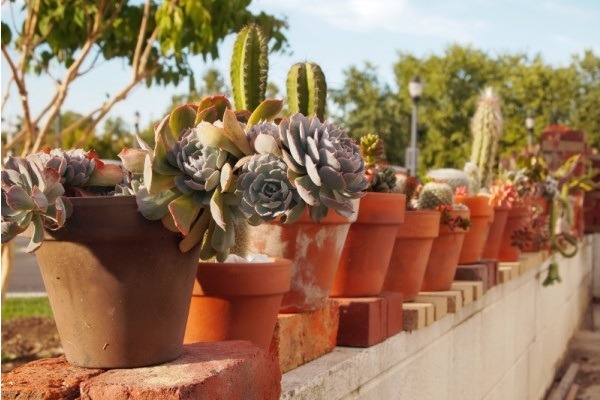 2. Terra Cotta Garden
Use 3 or 4 (or more) oversized terra cotta containers. You can play around with the size of the containers for a fun way to display beautiful flowers out front by steps at the end of the walkway, you can put them on both sides of the steps or at the end of the driveway by adding your homes address numbers to the top of one of the containers. Use the terra cotta containers in the backyard to grow fruits and vegetables as a raised garden, you can have a small walkway through them making it easy and accessible.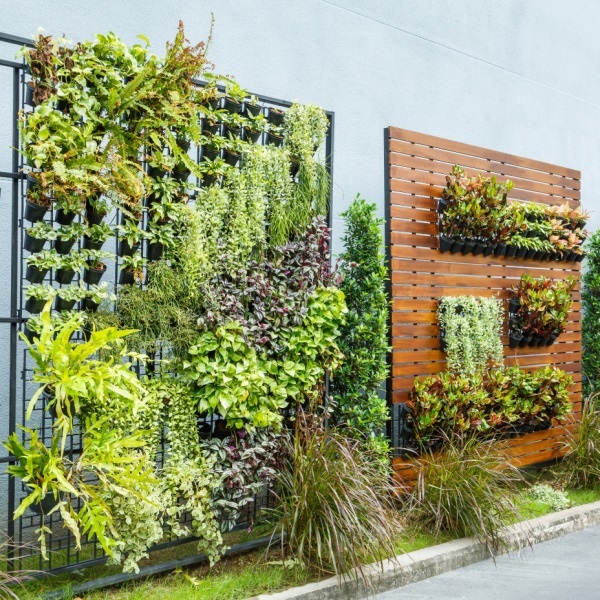 3. Go Vertical
Don't give up on the idea of having a creative home garden if you live in an apartment! Apartment living is one of the innovative and fun ways to show off your creative genius because who says you have to grow a garden in the ground? There are a ton of whimsical and creative vertical planters out there, if you cannot find one that is suitable for your needs or you just can't seem to find the perfect one then build one. Plans are available if you are not too shabby with a hammer and nails when working with wood, you can add some paint after it is all finished or use a screwdriver and iron if that is what you've decided on. Terra cotta pots can be hung and are great for individual vegetables, flowers, or fruits. You can enjoy a salad with vegetables you've grown outside your door. You can also add planter boxes if planting beautiful flowers, this keeps them together and might also help with pollination.
4. Natural Touches
Nature gives us the best backdrops and it's a shame to ignore it or cover it all up. You can have a relaxing getaway while still surrounded by a bountiful landscape. Use lemon or citrus trees to accent an open air space and flower beds to accent an open air space. The fruit trees give off a delicious aroma when walking, standing, or sitting by them and small flower beds or a simple potted plant help fill the space between chairs or walkways. Lounge chairs and outdoor couches can be added for family functions or springtime and summer entertaining around the grill. The fruit trees also give a creative uniqueness to the backyard setting that invites you for morning coffee or a glass of wine at the end of the day.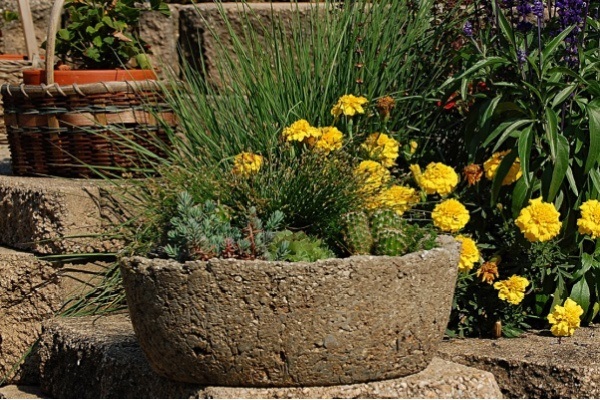 5. Hypertufa Pots
These concrete pots are growing in popularity and can be used for many things as well as gardening ideas. Using these pots for gardening will act as a raised garden making it easy to pluck those fresh fruits and vegetables. If you've planted garden beds you can use the hypertufa pots to accent and break up each plot of vegetables and fruits. Simply place a large hypertufa pot in the center of each pathway between the planted plots. You can use the pots as a way to break up the green of the plants with a beautiful array of colors. The pots come in all shapes and sizes making it easy to find one to fit your home garden.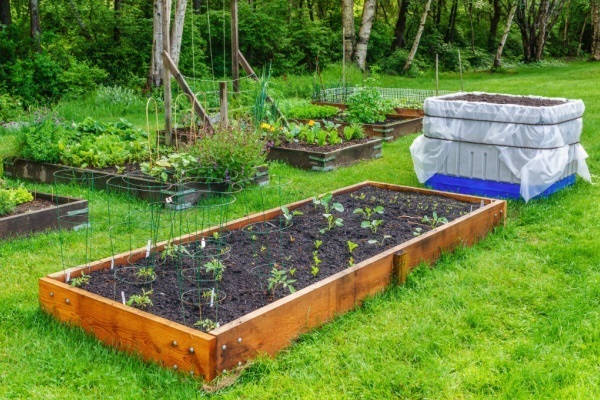 6. Raised Garden Beds
Garden beds are a creative addition because they are great for small spaces while still providing an asset to your garden and so many different ways to build them! A raised garden bed is very simple to build and you can customize it to the shape, size, and height that best fits your need. A raised garden bed gives more control over the conditions of the soil and doesn't involve getting on your hands and knees while maintaining the garden bed. These versatile garden beds are great for vegetables as well as flowers.
7. Water Features
the sound of water trickling is so relaxing to most, making a water fountain a creative idea. There is a huge range of water fountains available on the market so you can get something as simple as a two-tier large container fountain for a deck top garden or a water sculpture in the middle of a landscape garden but that is up to you and the feel of your creative home garden. Either way, the relaxing piece will bring a new element to your home garden. If you like DIY there are plans available to put together your own water element leaving the level of whimsical creativeness completely in your hands.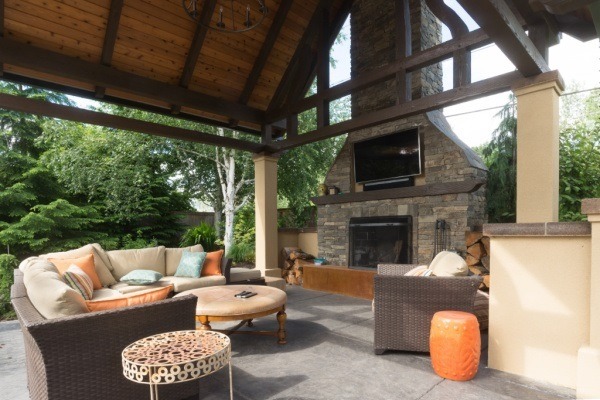 8. Movie Time
With a wide-open backyard comes options, how will you fill the space? Alongside the beds of pretty flowers and plants can be the perfect spot for a movie night. You can easily achieve this by buying a projector screen or simply using a white sheet and hang width-wise on the fence to watch your favorite flick, you can invite the neighbors or turn it into a family night each week during the spring and summer. If you've planted a garden; you can take a minute or two to pluck unwanted weeds from their beds before you head in to grab more snacks and refreshments.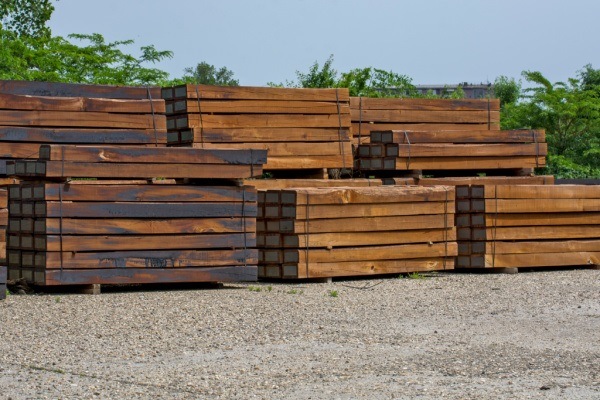 9. Railway Sleepers
These rustic planks make any garden gorgeous. Use the railway sleepers to line a path through the garden, use the sleepers as steps, or turn them into a retaining wall. You can scatter pebbles between each step if you have used them to make a path giving a unique rustic look.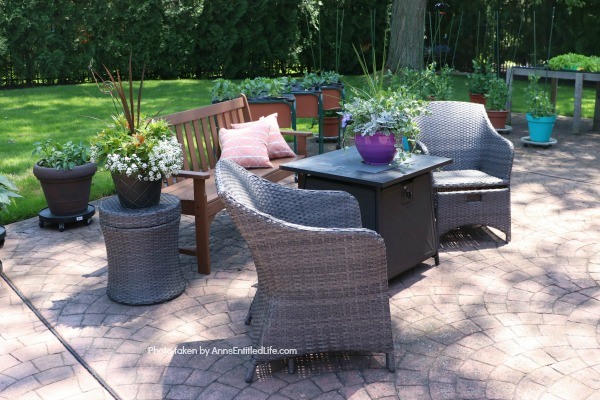 10. Patio Garden
I went exclusively to patio gardening several years ago. While we still have the ability to plant on the land (tractor and all), I decided I was not getting any younger, bought a few more earth boxes, pots, and some towers, and Voilà! I now raise enough vegetables to get us through most of the winter and have beautiful flowers in our backyard oasis as well.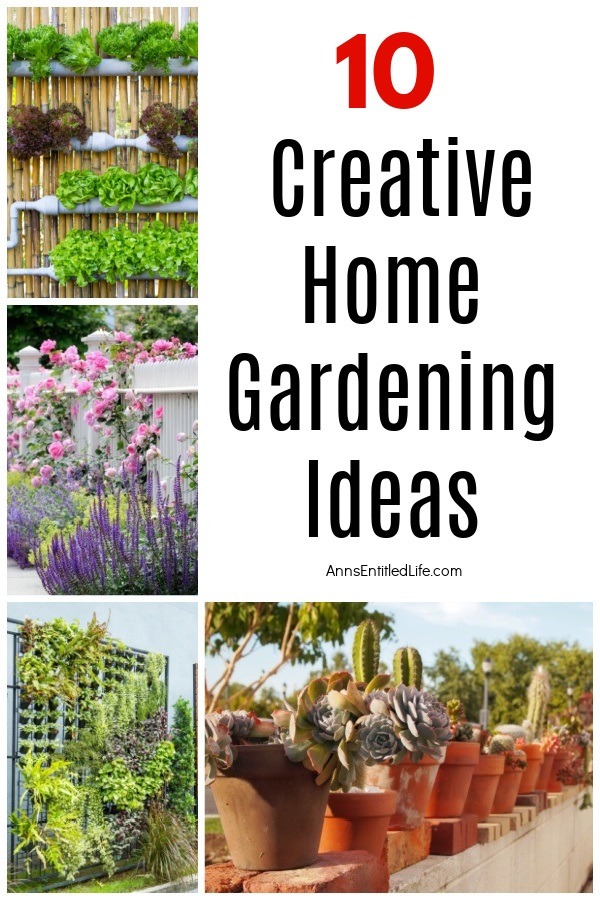 You can achieve a creative home garden by using a bit of imagination and still be practical. There are a lot of different ways to get the creative look you desire no matter where you live. You can add elements such as stones, fountains, artistic sculptures, water elements, and a table with chairs to relax and marvel at your creative gardening ideas.
---
● For more Gardening Posts on Ann's Entitled Life, click here.
● If you enjoyed this post, be sure to sign up for the Ann's Entitled Life weekly newsletter, and never miss another article!
---