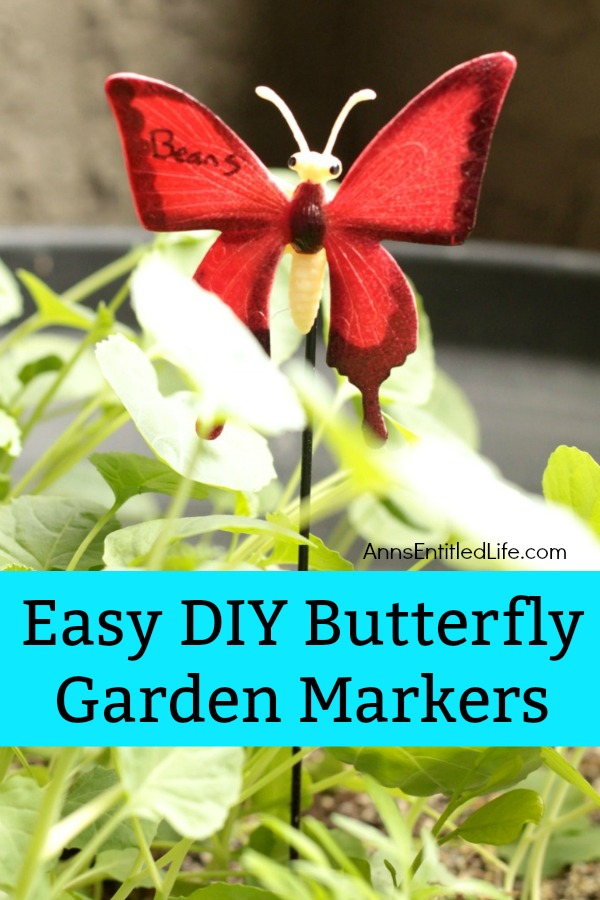 Easy DIY Butterfly Garden Markers
Simple to make garden markers to help you identify the fruits, vegetables, flowers, and herbs growing in your backyard or window garden. These are so easy to make, anyone can do it!
Working in the garden is a wonderful activity that is as rewarding as it is enjoyable. There is something satisfying about seeing something you cared for from the seed up produce beautiful produce, herbs, or flowers. When planting things in the garden we are all looking for beauty and color. And I do not know about you, but I plant so much I sometimes forget what went into the ground! These simple to make garden markers are whimsical, colorful and useful in identifying fruits, vegetables, flowers, and herbs planted in your garden.
These are made with butterflies but caterpillars, ladybugs, and grasshoppers would also work well in making these garden markers.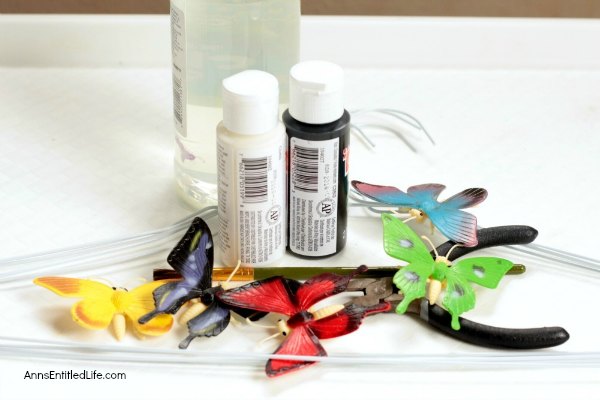 Easy DIY Butterfly Garden Markers Materials:
● Plastic Butterflies
● Wire Hangers
● Wire Cutters
● Black Outdoor Paint
● Foam Paint Brush
● White or Black Permanent Marker
● Waterproof Glue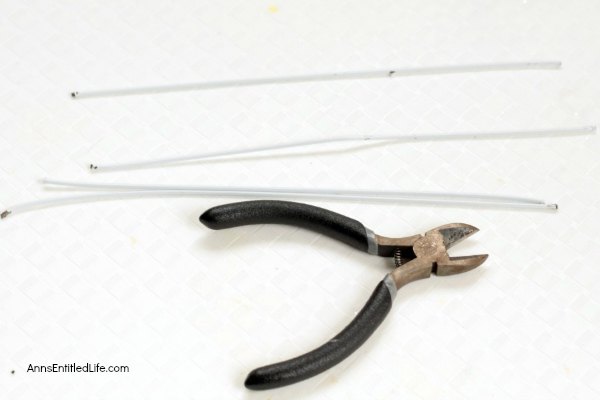 Easy DIY Butterfly Garden Markers Instructions:
● Cut the straight part of a wire hanger for each butterfly marker. The length of a wire hanger is just about perfect for a garden marker, and these markers are an excellent way to use up wire hangers gathered from dry cleaning.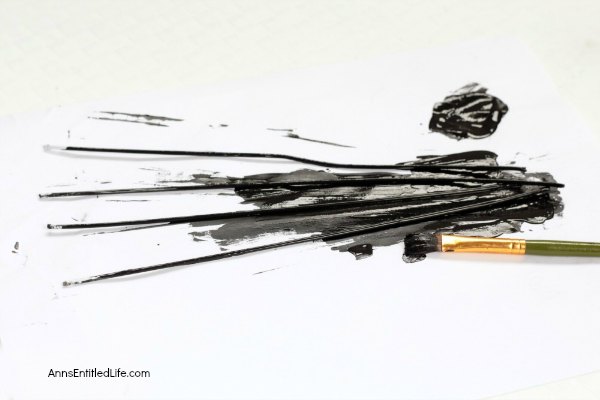 ● Use black outdoor paint to paint the wires black. You don't have to do this step, but I liked how the black looked in the garden better than the white.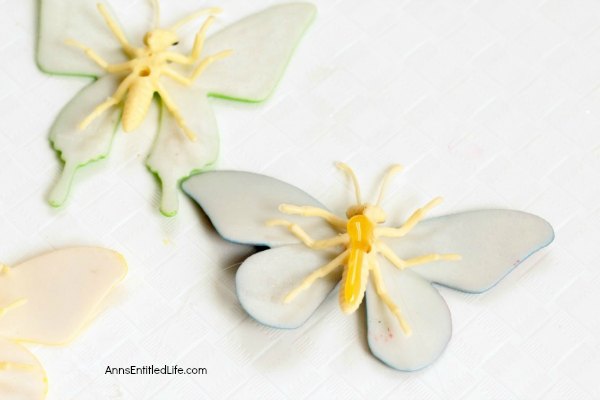 ● Once the paint dries, flip the butterflies over and add a line of glue across the butterfly bodies.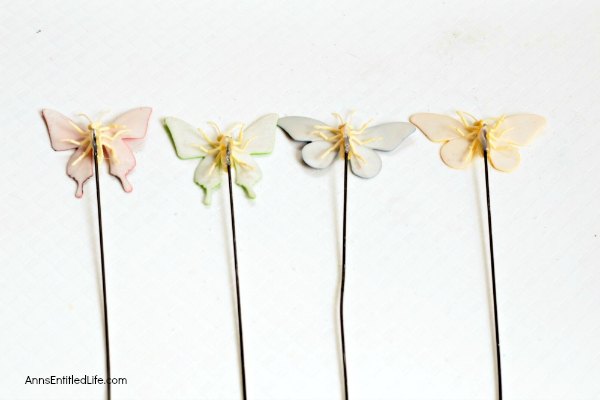 ● Stick a wire into the glue, then add another layer to seal the wire inside the glue.
● Wait for 24 hours for the glue to completely dry.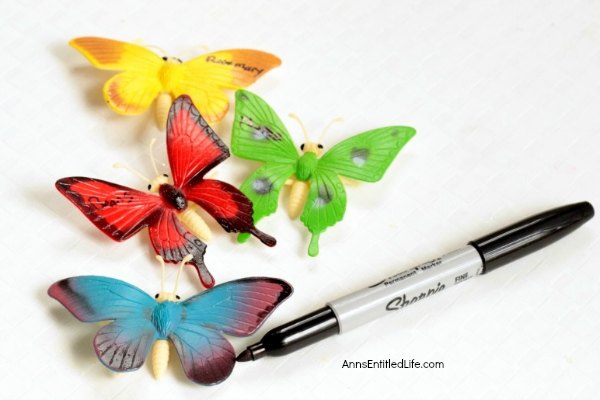 ● Once the glue is dry, write the name of your plants on the wings of the butterflies using a permanent marker.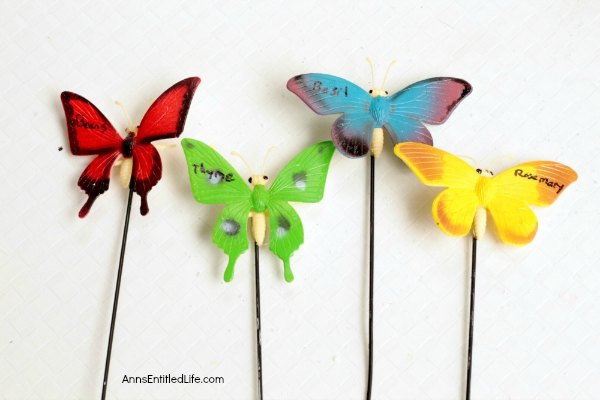 ● If you grow something else later, you can wipe away the marker with a rubbing alcohol wipe and write in a different name for the new plant.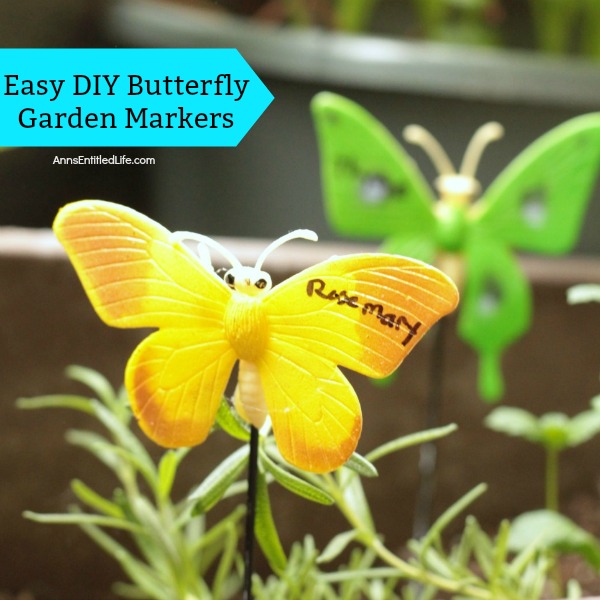 ● Place the butterfly garden markers in your garden or use them in potted plants so you can easily remember what plants you have growing in your garden!
---
● Disclosure: the links in this post may be affiliate links.
● For more Gardening posts on Ann's Entitled Life, click here.
● For more Craft posts on Ann's Entitled Life, click here.
● If you enjoyed this post, be sure to sign up for the Ann's Entitled Life weekly newsletter, and never miss another article!
---