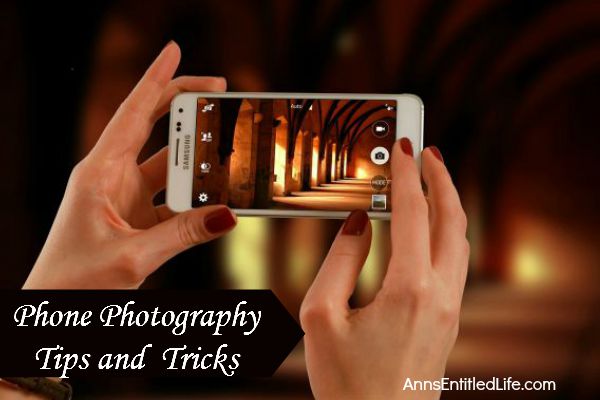 Phone Photography Tips and Tricks
Ever wonder how people take such beautiful photographs with their phone camera? Would you like to improve your phone-camera-skills? These phone photography tips and tricks will have you taking camera phone photos like a pro in no time flat!
Your phone is a wonderful tool! It can do just about everything with phones today, including taking some pretty awesome photos when you know how to do it. There are many options that can be changed in your settings that you may not be aware of as well as accessories that you can purchase. We will touch on a few of those things here.
● There are many settings that your phone has that you may not even know exist. For example, so many people keep the flash on their camera turned on. This ruins many images. Of course at night it's unavoidable, but if the lighting is just dim, test out changing the ISO under your camera settings. The darker the room the higher the ISO should be, you'll be surprised at how much that simple change can help improve your images.
● For fast moving little ones, turn on your burst shot mode, you'll be able to take multiple photos one right after the other to capture photos while avoiding blur. This setting is also helpful when trying to take photos while in a moving vehicle, such as of landscapes or sunsets while on a road trip.
● Another idea is to try downloading a new camera app. Your phone comes with a standard camera app built in, but there are many options available for both apple and android that will allow more editing options as well as in camera setting options. Test out a few to see what you like best and what produces the type of images that you are wanting.
● You can also try editing your photos to improve their looks (I am a BIG editor). There are a variety of editing apps that will help you improve lighting and clarity for most images. Always remember to stable your hand before taking a photo to aid in the photo being crisp and clear. (These are not apps to apply "filters" with, but rather adjust lighting and color the basic way to improve image quality.
● For some phones there are small lenses that can be purchased to allow better photos to be taken. Check with your phone manufacturer to see if these lenses are available for your phone! If you take many camera phone photos and would like to improve the quality of you phone photos, one of those lenses can be worth the small investment.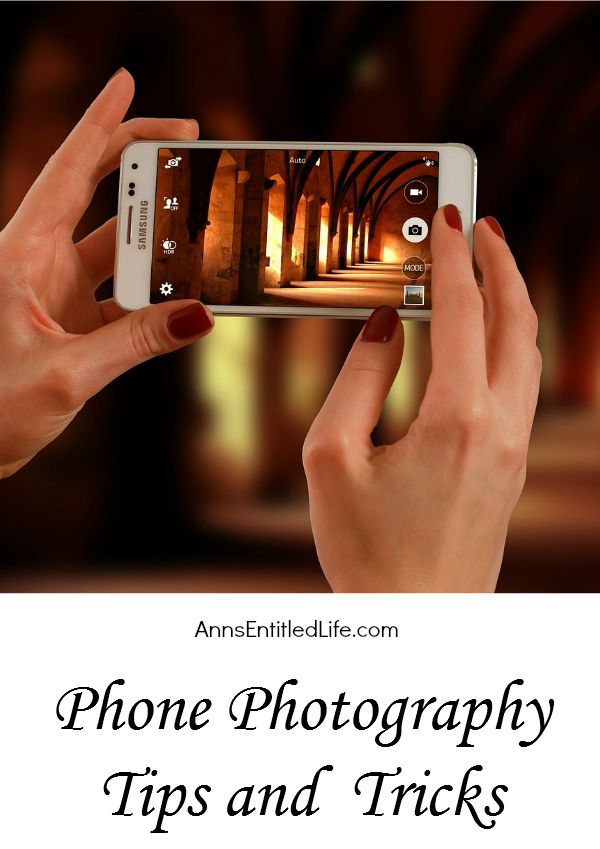 What camera phone photography tips and tricks do you use take better photographs with your phone?
---
For more Library Topics on Ann's Entitled Life, click here.
● To sign up for the Ann's Entitled Life weekly newsletter, and never miss another article, click here!
---