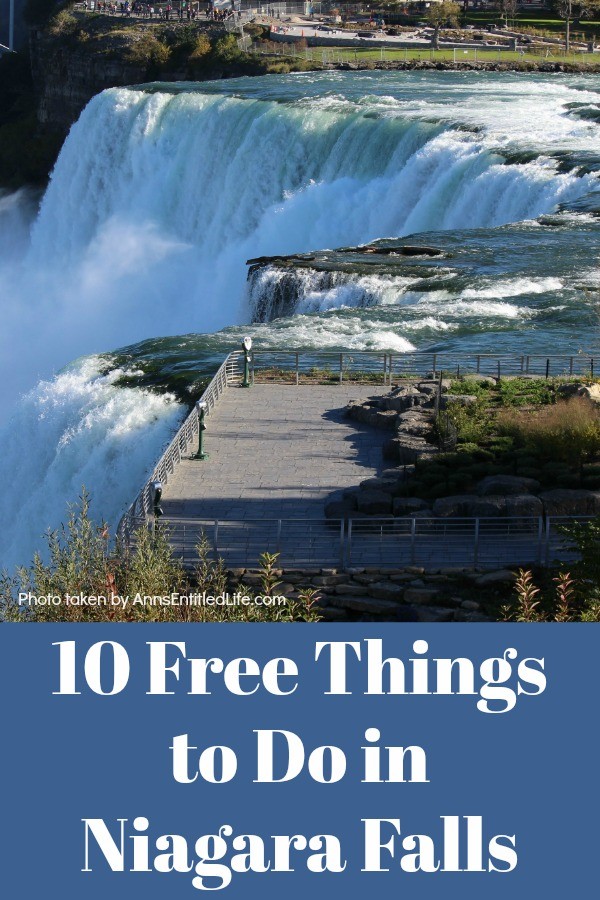 Niagara Falls is a great little town with a lot of family-friendly activities. The waterfalls are magnificent, but there is even more to do and see in Niagara Falls than the main attraction. I gathered together this wonderful list of 10 free things to do when you are in Niagara Falls to help make your stay more enjoyable.
10 Free Things to Do in Niagara Falls
If you do not have a passport or passport card or you left them at home, you can still enjoy your Niagara Falls vacation! You can even save money by sticking to free or low-cost activities. By staying in the United States, you will avoid the hassle of crossing the. Plan to visit on a three-day weekend, since there's so much to see in the area!
My massive 365 things to do in Niagara Falls and Buffalo, NY post is just that… massive. There is a whole lot to see and do in this area (Western New York), and if you are spending any time in the area, you will want to investigate that list.
But, if you only have a day or three and want to cherry-pick a few unique things to do while visiting Niagara Falls, this list of 10 free things to do in Niagara Falls covers it for you:
1. Niagara Falls State Park
There is no fee to enter the Niagara Falls State Park! The park is full of attractions that do cost money, but you can simply go to view the Falls free of charge. If you visit the Falls at night, you will see the water lit up with LED lights. During special events, the water will flash specific colors. It is truly beautiful. (See post link below for night-time imagery.)
The hiking trails at Niagara Falls State Park are open to the public. Beginner hikers are encouraged to start with the Great Gorge Scenic Overlook Hike, while the Whirlpool Rapids Adventure Hike is more suitable for advanced hikers who are at least eight years old.
Since I live in the area and head up to Niagara Falls for things like shopping, eating, and visiting friends and relatives, and usually do not go to the Falls itself, I made a decision a few years back to capture them during every season. You forget just how majestic the Falls are! So, these are some of my photos from years past:
● Niagara Falls Spring, 2013
● Niagara Falls Summer 2013
● Niagara Falls Autumn 2013
● Niagara Falls Winter 2014
● Niagara Falls at Night (from 2016)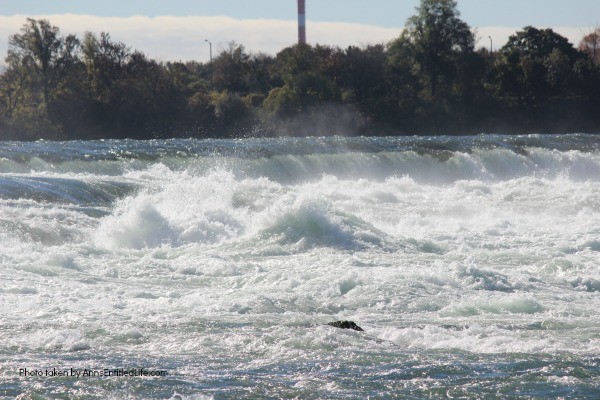 2. Goat Island
Goat Island – Take the walk to see the Bridal Veil up close, as well as the American and Canadian Falls. Goat Island is the oldest state park in the US. Goat Island Photographs
Goat Island offers some of the best views of Niagara Falls rapids. It separates the American and Canadian Falls, and it is only accessible through the American side. Although this landmark is called Goat Island, you will not find any farm animals there. Goat Island got its name from a settler who once kept a herd of goats on the island, so if you were hoping to see goats, you are about 220 years too late.
Make sure you head down to Terrapin Point. From here, you can get close to the Horseshoe Falls.
3. Three Sisters Islands
Three Sisters Islands Photographs
Three bridges link Goat Island to the Three Sisters Islands, making it easy to visit both on the same outing. Signs discuss the history behind the landmark as you walk across the bridges. This lesser-known attraction is not usually crowded like some of the other spots in the park, so it is certainly worth visiting!
Once you reach the last island, you will be treated to a view of the rapids and Horseshoe Falls. It truly is beautiful.
4. View the Fireworks
Niagara Falls Fireworks Display
Launched from within the Niagara Gorge, enjoy 114 incredible fireworks displays over Niagara Falls this summer. Each fireworks display takes place at 10 p.m. and subject to weather conditions like high winds.
Unless you are visiting Niagara Falls during the wintertime, you will have an opportunity to see some fireworks! There is a show every night during the summer months and every Friday-Sunday in the springtime and autumn. Shows start at 10 pm unless otherwise noted, but the display is worth staying awake for!
Although the fireworks are set off in Ontario, they're viewable from the American side of the Niagara Falls State Park. Ask the Niagara Falls Visitor Center for the best spot to view the show!
5. Art Alley Niagara Falls
Art Alley is a public mural project located at 425 Third Street in Niagara Falls, New York, located just a few minutes from Niagara Falls State Park. The innovative space combines a pedestrian walkway to public parking with a public art gallery, including 19 murals.
6. De Veaux Woods State Park
This state park is another lesser-known natural paradise in Niagara Falls, NY. Bring your kids to the playground, play some baseball if you have the equipment, and go on a hike. De Veaux Woods State Park is a 51-acre state park located off the Robert Moses State Parkway, just north of the City of Niagara Falls. It is adjacent to Whirlpool State Park. This park is pet-friendly so that you can bring two leashed animals with you!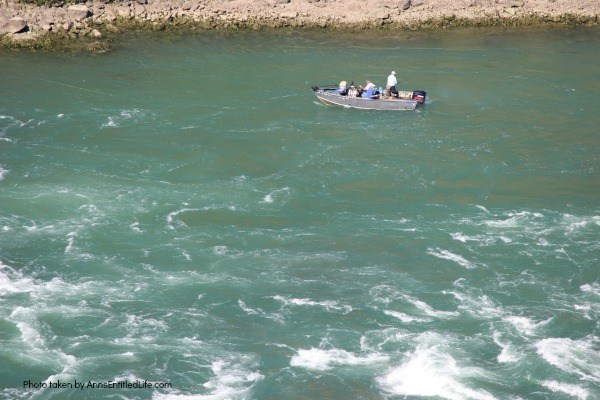 7. Devil's Hole State Park
The Devil's Hole State Park overlooks the Devil's Hole Rapids, encompassing 42 acres of cleared and wooded land along the Niagara Gorge adjacent to the Whirlpool Park. You enter off the Robert Moses Parkway, and can go to the overlook, or down the 400+ stairs on the staircase, 300′ down to view the rapids. A walk down into the gorge, back up at Whirlpool State Park and back to Devil's Hole is a bit over 2 miles and allows you some spectacular gorge views.
I swear I was an adult before I knew there were stairs here. My father would take us hiking, and was of the mentality: "we don't need no stinkin' stairs". Always a treat to be scaling a stone slide and looking down at the whirlpools below when you are ten years old.
8. Das Haus und Der Stahl
Das Haus und Der Stahl, also known as Das Haus Museum, is a small campus of buildings containing artifacts that represent the early years of German Lutheran settlers in Western New York originating from Prussia in northern Germany.
2549 Niagara Rd, Niagara Falls, NY 14304
This free museum is all about Prussian settlers who made Niagara Falls their home. Their hours of operation are limited – Sundays from 2pm-4pm from May through October. If you're in the area while Das Haus und Der Stahl is open, you can take a free guided tour of the museum.
If you and your family happen to be Prussian or German, The Historical Society can help you explore your roots! They have genealogical records on Prussian/German migration to America from the mid-1800's. You never know what you can learn about your background!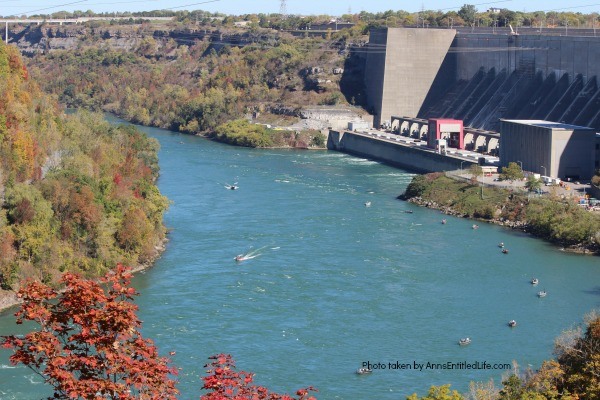 9. Niagara Power Vista
Niagara Power Vista
Give your family a hands-on science lesson at the Niagara Power Vista! This free exhibit takes visitors thorough virtual reality rides, cool experiments, and simulated challenges. Check out the Van de Graff generator for a hair-raising photo opportunity!
This attraction offers free parking for cars and motor homes and is also accessible via the Discover Niagara Shuttle. It's a truly affordable experience!
Tip: If you are on the Robert Moses, the speed limit drops to 45 here. There may be state troopers lurking at the 55 to 45 transition spot.
10. Castellani Art Museum
Castellani Art Museum
5795 Lewiston Rd, Niagara Univ, NY 14109
Niagara University is home to the Castellani Art Museum. The visual arts center has 5,550 permanent pieces of modern and contemporary art. Contemplate the works of Andy Warhol, Picasso, and Dali before browsing their featured installations.
The Castellani Art Museum is accessible by the Discover Niagara Shuttle, and is closed on Mondays.
BIG NOTE: The toll bridges on Grand Island have come down. However, there is still a toll. If you have an e-zpass it will be deducted from your e-zpass balance (just as if you went through a toll booth). If you do not have an e-zpass the registered driver of the vehicle will be mailed a bill. More details here. You can easily get to Niagara Falls by using Military/River Road/Niagara Falls Blvd and avoiding a toll altogether, but the vast majority of the people driving to Niagara Falls from points west or east drive over Grand Island.
You can spend as much or as little as you like to take in the area attractions, but these free items are a great way to spend less when you are enjoying your day trip, or week's vacation, in the Niagara Falls area.
If you decide to stay overnight, here is a great places to find a hotel: Niagara Falls hotels.
---
● For more New York State posts, Click here.
● For more Travel posts on Ann's Entitled Life, click here.
● If you enjoyed this post, be sure to sign up for the Ann's Entitled Life weekly newsletter, and never miss another article!
---