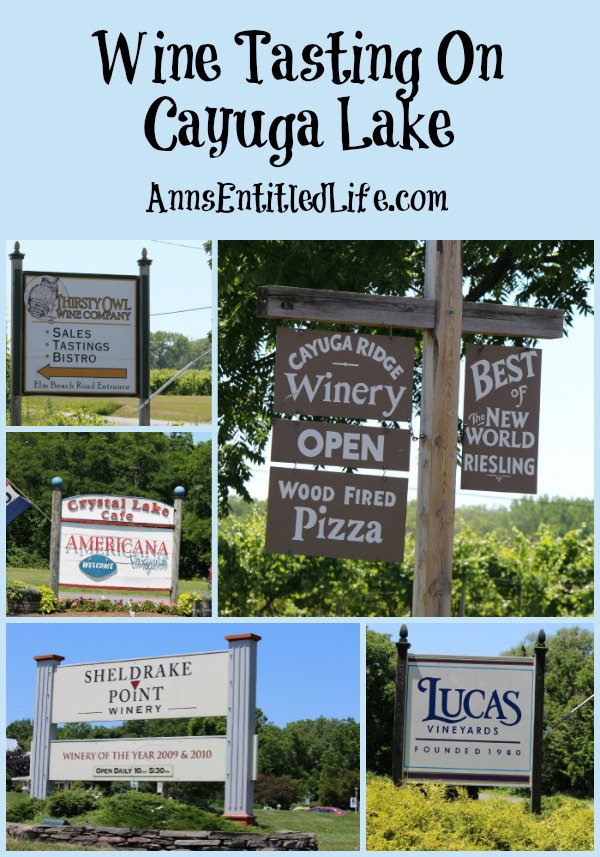 Wine Tasting On Cayuga Lake
Our Wine Tasting On Cayuga Lake experience! Cayuga Lake is one of the Finger Lakes in the west-central section of New York State. The Finger Lakes Wine Country is home to almost 100 wineries, breweries and distilleries centered around Keuka, Seneca, and Cayuga lakes.
When Hubby and I took Max to Cornell a few weeks ago, we had a lot of free time to spend in the Ithaca area. We went over to Taughannock Falls, and then decided to take in a few wineries along Cayuga Lake.
Unfortunately none of the wineries we visited offered free wine tastings, however the price wasn't bad at any of our stops: all were 6 tastings for $3, and at two stops we split the tasting (a common practice it seemed).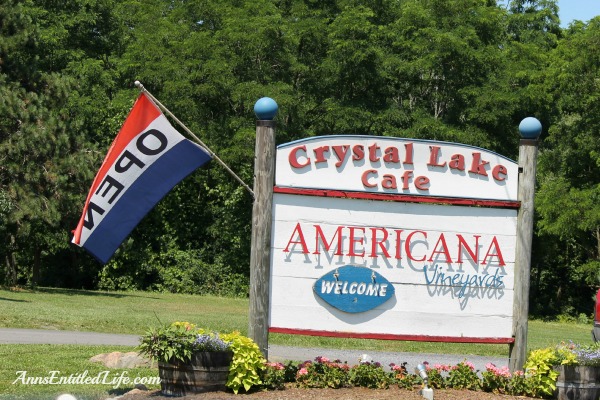 Our first stop was Americana Vineyards. The tasting room is open Monday – Saturday from 10am-6pm, and Sunday 11am-6pm. The tasting room and wine store is in an old barn. There is a cafe attached where Hubby purchased a pop (and was thrilled that they offered a free refill!)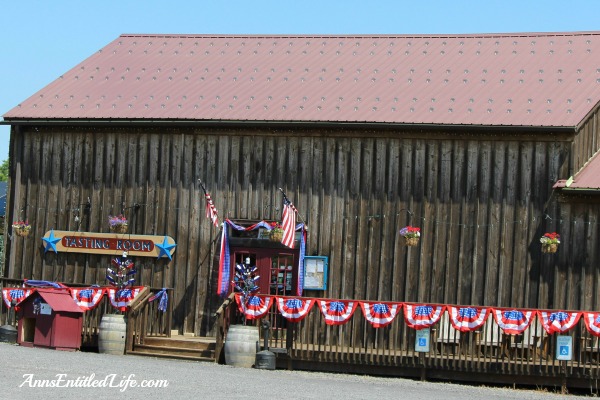 When you walk in to the tasting room, the wine tasting bar is immediately in front of you. The sheet you use to choose your tastings is plastic coated, so you receive a marker to circle your choices. I honestly don't recall what we chose to taste, but we purchase their Sunrise Riesling ($15.99 bottle) and the Sweet Riesling ($16.99 bottle).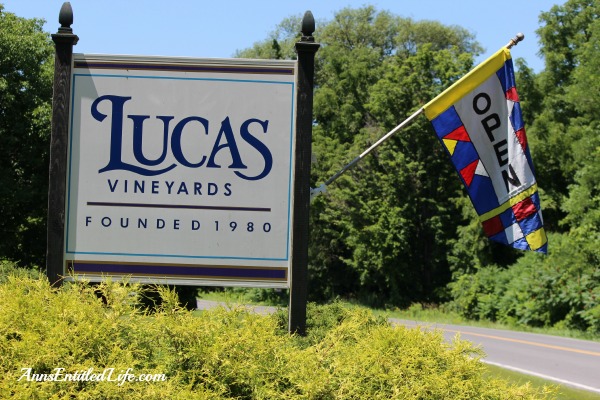 After that, our next stop was Lucas Vineyards. Hubby was driving and decided not to taste here. Again the cost was $3 for 6 tastings. There was a lot of kitschy little wine things in the store.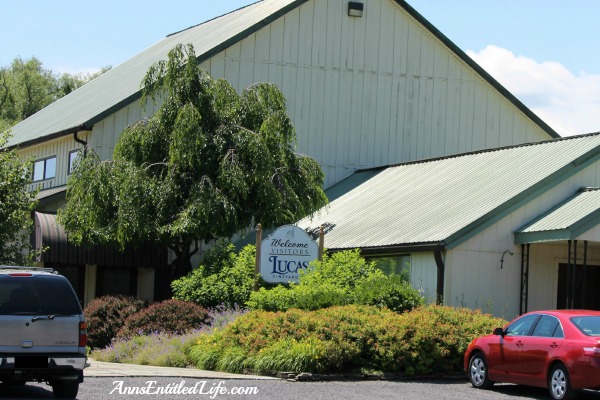 There was a couple there from Ohio, and the pourer was very personable, so it wasn't like I was standing there drinking alone. I liked two of their wines well enough to purchase a bottle of each: Butterfly ($9.99) and Chardonnay ($13.99).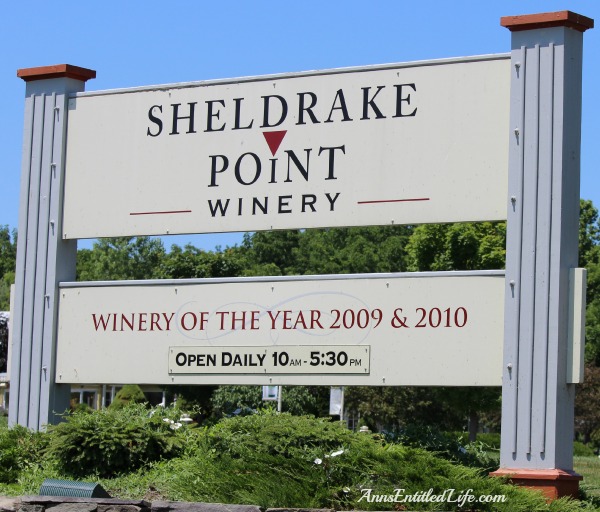 From there we went to Sheldrake Point Winery.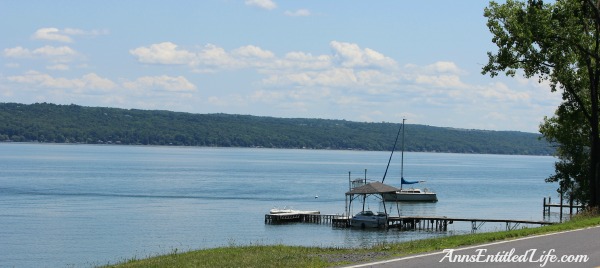 The view driving up the road to the Sheldrake Point Winery was phenomenal. The Sheldrake Point Winery is located across the street from Cayuga Lake, I had Hubby stop so I could take pics!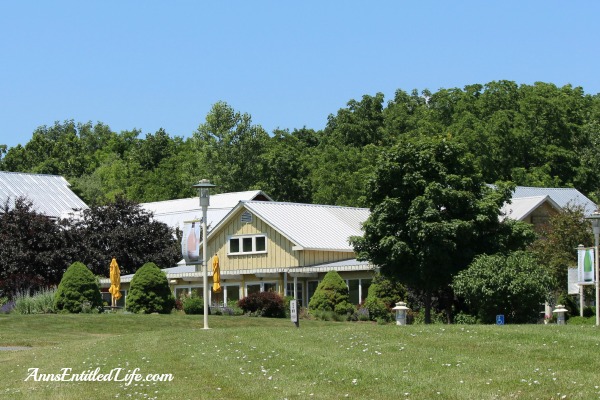 We ended up purchasing only one bottle of wine here, the 2013 Late Harvest for $50. Yeah, it was worth the money.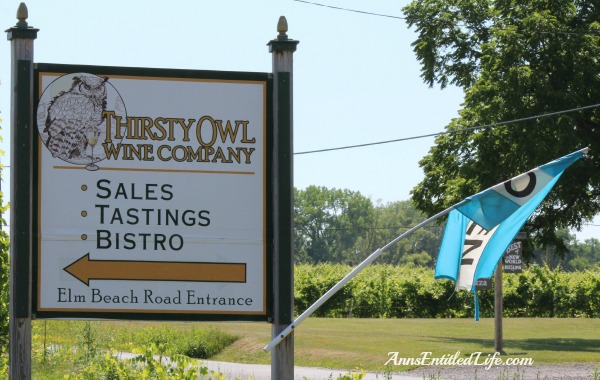 By this time it was close to 2 o'clock, so we took the scenic route (along the water) to Thirsty Owl Wine Company. Another spectacular view of Cayuga Lake, although that scenic route road was a tad small! We passed one other car, and they had to pull over so we could get by. There were only 4-5 spots on the whole road that this was possible.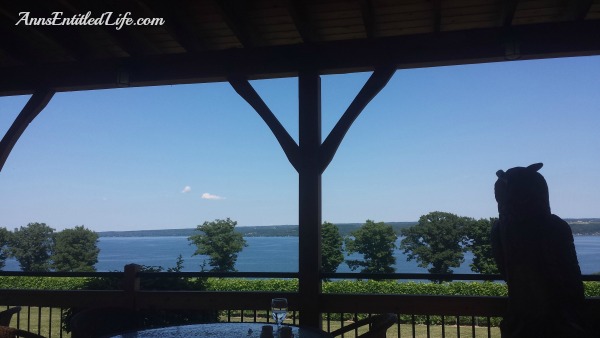 We had lunch at their Bistro, and while the offerings were simple, the food was good. I took a chance on a glass of their Merlot for lunch, and was very glad I did! I ended up purchasing several bottles ($18.95/bottle). We also purchase a bottle of Riesling, and silicone wine stopper that looked interesting.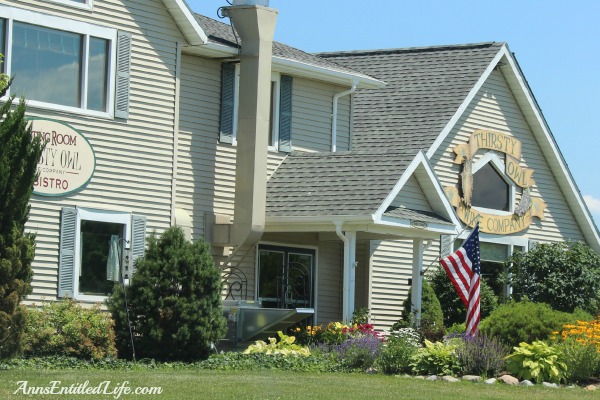 The tasting was $3 for 6 tastes. Hubby and I figured out that I take such a small taste of the wines poured that it ended up being a lot of wasted wine. We ended up splitting a tasting here, and they gave us a $2 coupon on toward our purchase. Basically, the tasting was $1/6.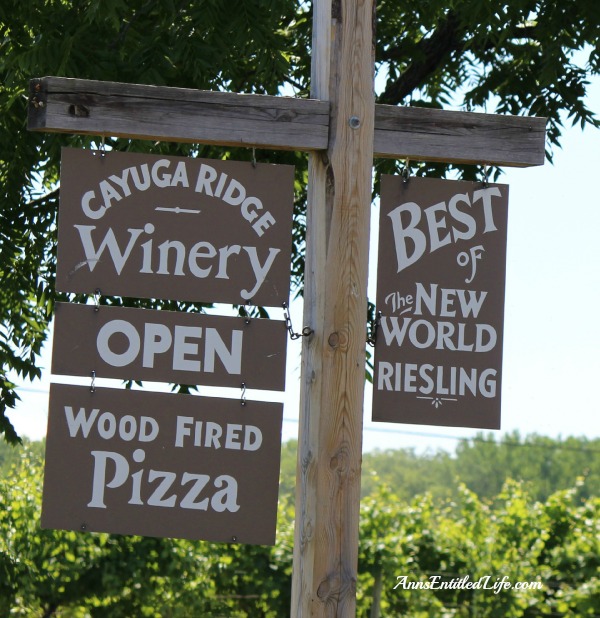 Across the road was the Cayuga Ridge Estate Winery. They are open 10:30 – 5:30pm, and we timed this quite well. As we were checking out, a bus load of people arrived! The tasting for us was $3 for 6 tastings, the price for the bus was $4 per person for 6 tastings. There is a price difference for a large group at many wineries (large can be as few as 6 people in a party), so be aware of this is you are doing a wine tasting tour.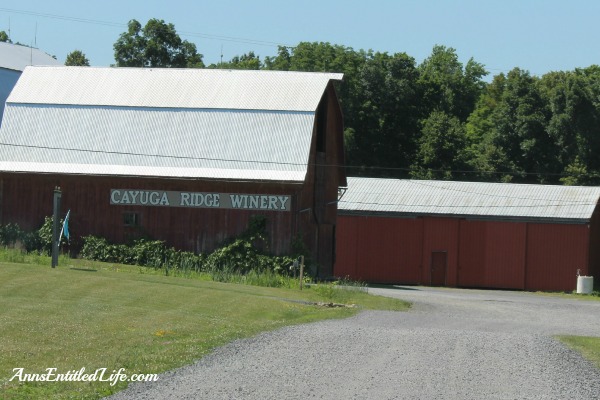 An Estate winery grows all their own grapes. The definition is: 100% of the wine must be made from grapes either grown on land owned by the winery, or controlled by the winery. Saying that, Cayuga Ridge had a peach essence wine made with peaches from somewhere out of state. And it was so good, we purchased two bottles ($14/bottle). We also purchased a bottle of the Riesling for $18.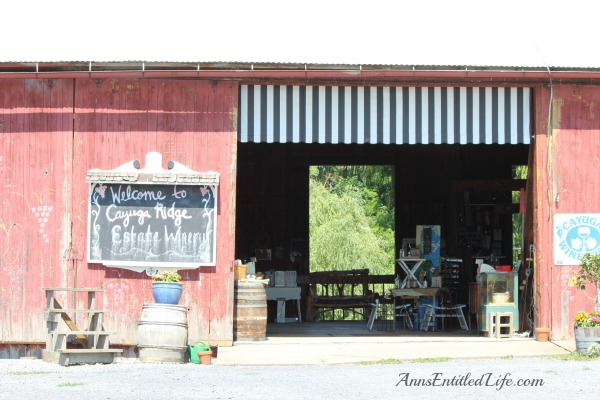 Hubby went to undergrand at Cornell. While at school, he worked in a wine store. He took classes and ended up so interested in learning more about wine, he sought out a job at a wine store. He told me he never did a wine tour while in Ithaca. Most of the servers at these wineries are fairly young, and you get all sorts of personalities, but Hubby found the young man at the Cayuga Ridge Estate Winery (I wish I could recall his name) a real gem. They had a long discussion about the drinking establishments in college town and downtown Ithaca, comparing what Hubby knew, what is there today, and what is still there from all those years ago. First time I ever saw Hubby seek out a tip jar! (There wasn't one.)
While our reason for going to Ithaca was not a good one, we used the time to take in some wineries I had wanted to visit this fall. On our next stop in Ithaca for Max, we have a bit less than 40 hours from drop off to pick-up. That stop we will probably look to Seneca Lake and take in a few Finger Lake Wineries there!
---
● For more New York State posts on Ann's Entitled Life, click here.
● For more Travel posts on Ann's Entitled Life, click here.
● For more Wine, Liquor and Cocktail posts on Ann's Entitled Life, click here.
---