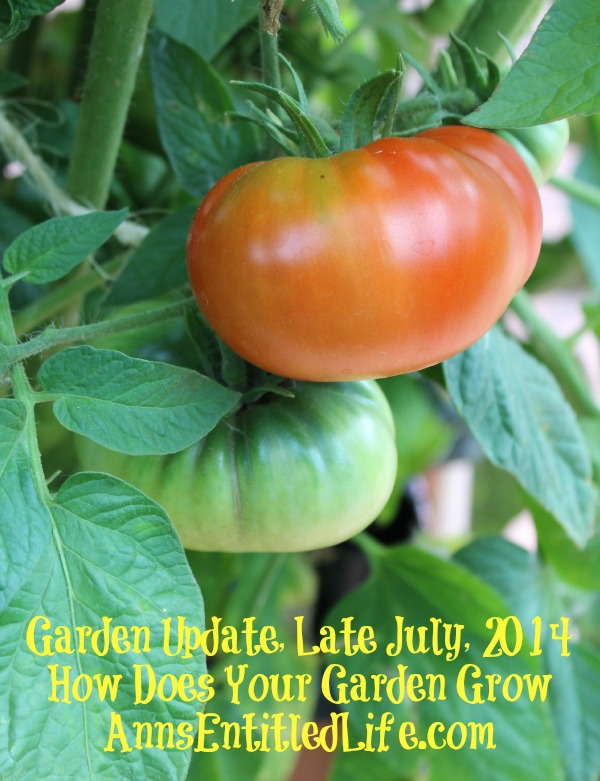 Garden Update, Late July, 2014
An update of my garden in late July, 2014, US hardiness zone 6a.
It is time for my bi-weekly garden update! I like to keep track of what is/is not working in my backyard garden. To date, things have been going fairly well, but you never know when things will change.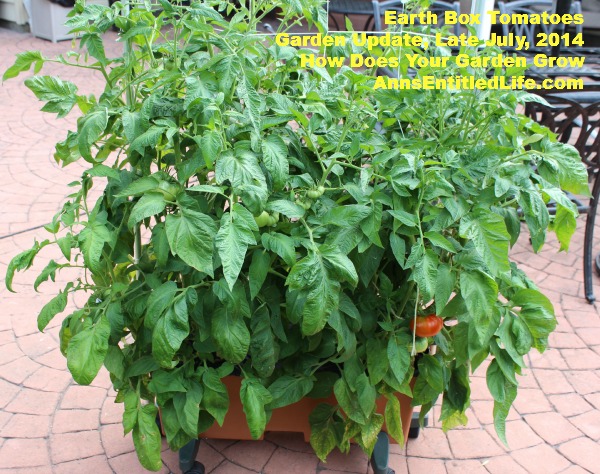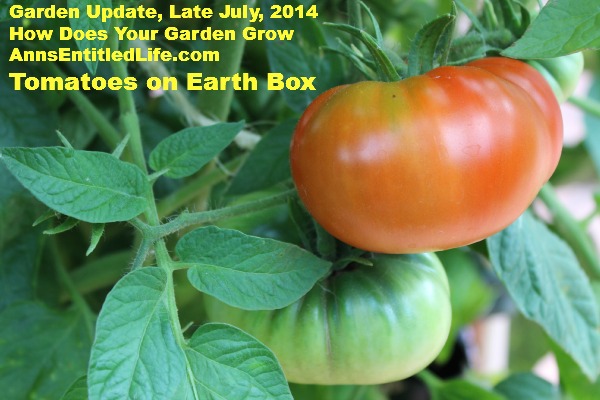 All my tomatoes are growing like gangbusters! They have started to ripen, I am hoping for a big harvest. Hubby wants to can rather then freeze tomatoes this year, so hopefully we will have a load all at once instead of in dribbles and drabs.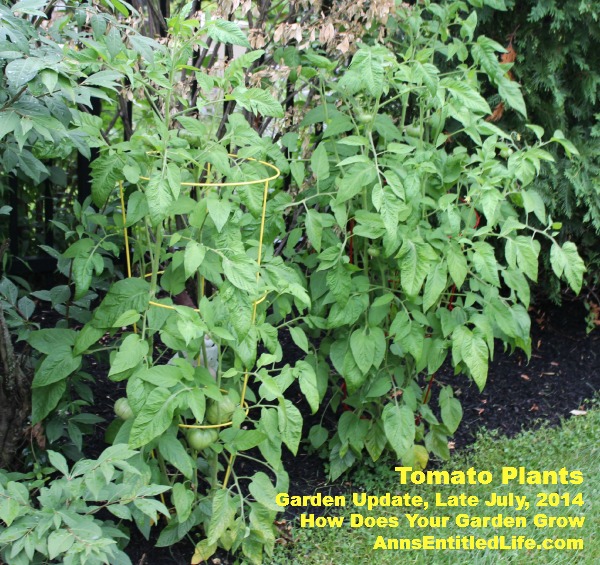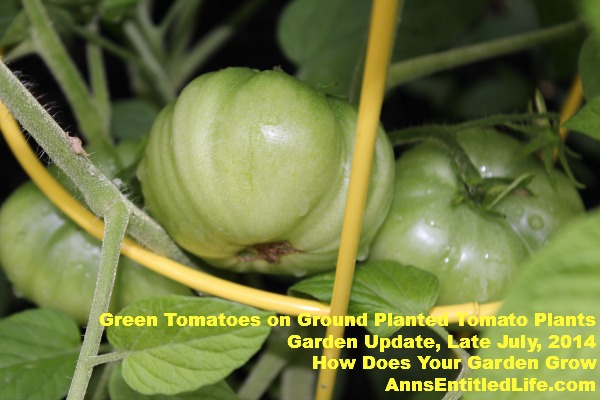 The ground planted tomato plants aren't really far behind the earth box tomatoes. I am more and more convinced that next year the earth boxes will be used for different vegetation.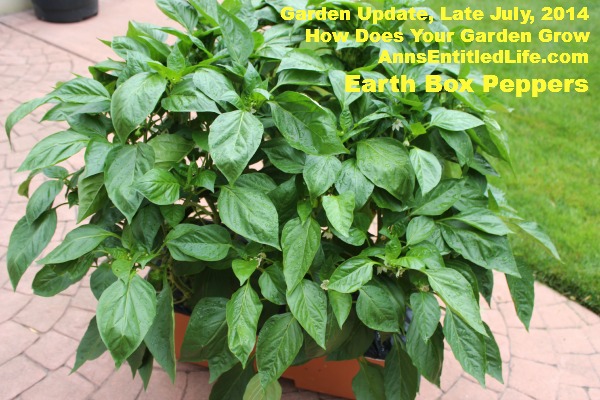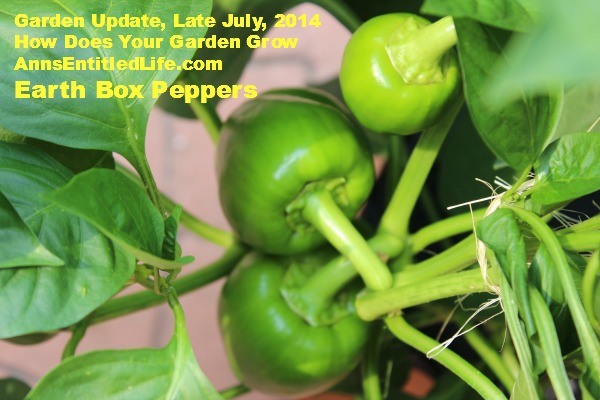 The earth box peppers are so far ahead of the ground planted peppers it isn't even funny. I can't wait to see those peppers turn colors!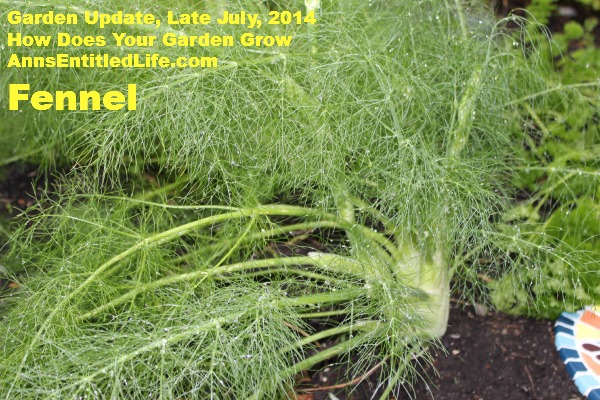 The fennel looked beautiful after the sprinklers watered. We water between 4-5am three days a week. We do have a rain gauge on the gutters. What this does is measure if it is raining or has rained recently by checking for a water build-up inside our gutter system. If there is water, the sprinklers do not run if scheduled. This prevents over watering.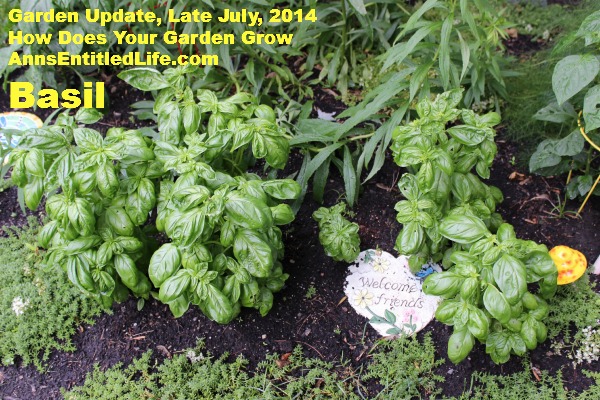 I pinched basil heads last week. My plants to look sad though. The bugs have gotten them (not sure I'll be able to go all natural on these much longer), and only the 5 of 12 survived, but I do expect to be able to harvest.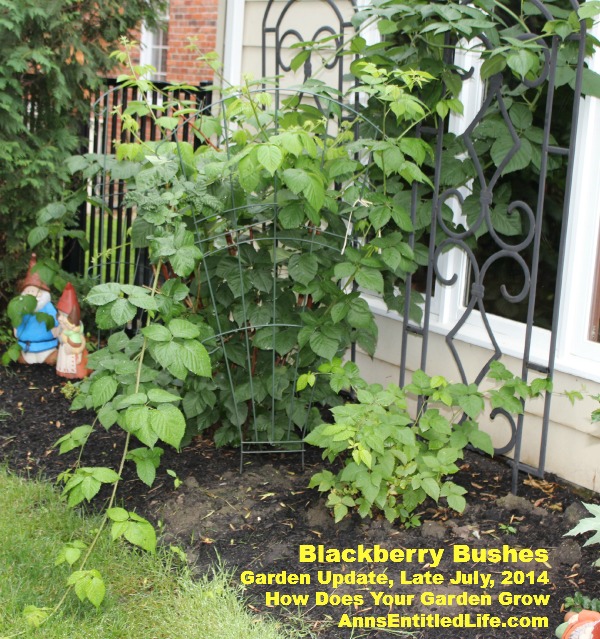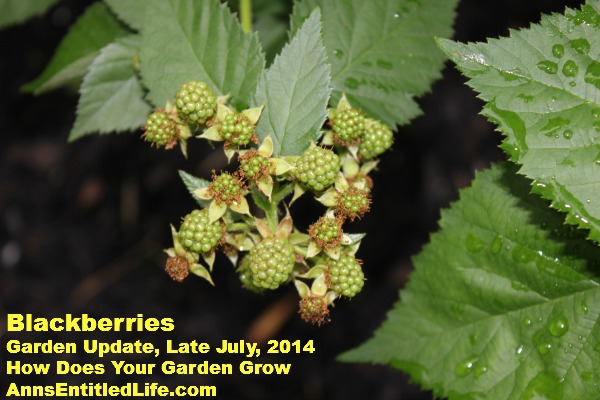 Oh my poor, poor blackberry bush. The new blackberry bush is doing well, but my old one? Not-so-much. It was clearly traumatized by the roofers last year, and will need another year (or two) to recover. While we do have some fruit growing, it is nothing like past years!
Right now I am preparing for a tomato harvest, and eventually a basil harvest and drying (I hope).
What are you growing in your garden this year? Tell me, How Does Your Garden Grow!?
---
● For more How Does Your Garden Grow posts on Ann's Entitled Life, click here.
● Follow my How Does Your Garden Grow pinterest board
---