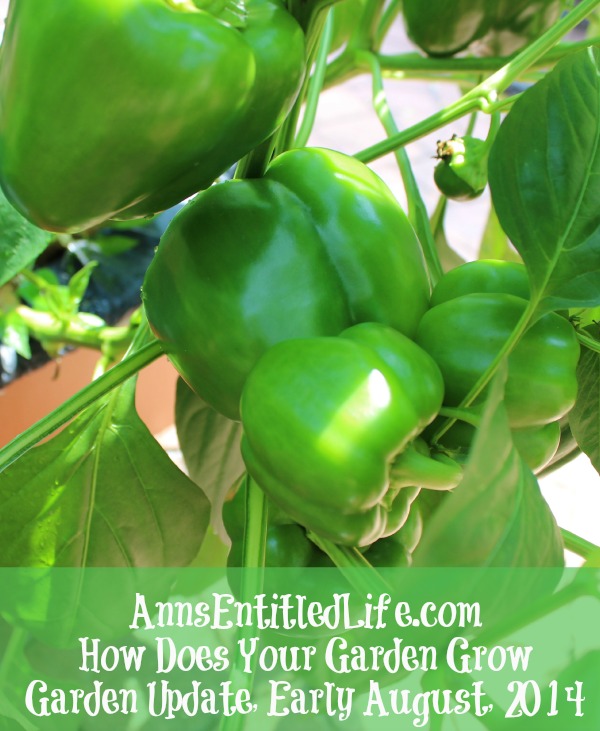 Garden Update, Early August, 2014
An update of my garden in early August, 2014, US hardiness zone 6a.
It is time for my bi-weekly garden update! I like to keep track of what is/is not working in my backyard garden.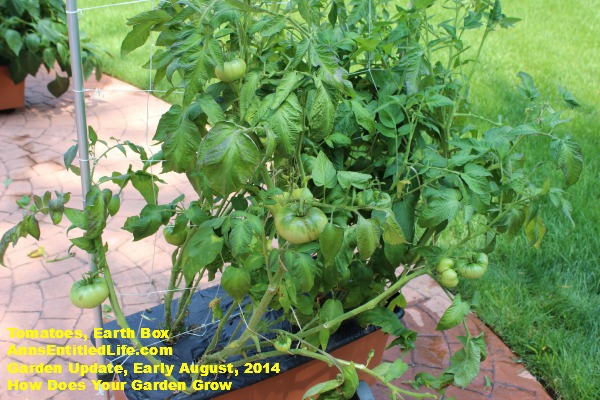 Well, it was bound to happen. Something had to go awry. Turns out it was the earth box tomatoes. Now, since these boxes are designed for tomatoes, I tend to agree with Barbee that it is the tomato-type I purchased being container-garden-incompatible. Either that, or my growing 4 plants early to see which would survive sucked all the nutrients out of the soil, damaging all remaining plants?
While they looked great a few weeks ago, things have taken a definite turn for the worse. I've pruned the tomato plants, removed one, dumped the spotted leaves, and taken off any tomato that was rotting. The plants are still loaded, but I am not convinced the tomatoes will survive to ripen.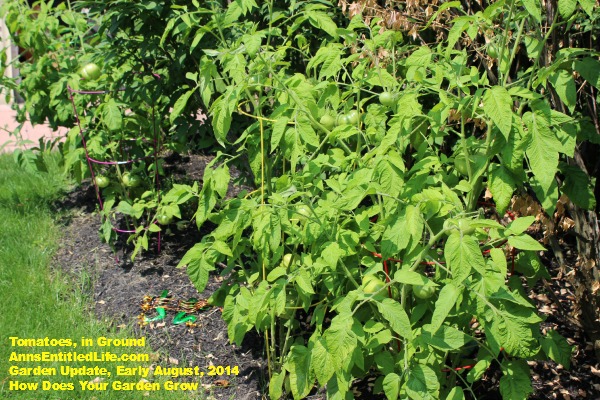 The same heirloom plants are in the ground and going gangbusters.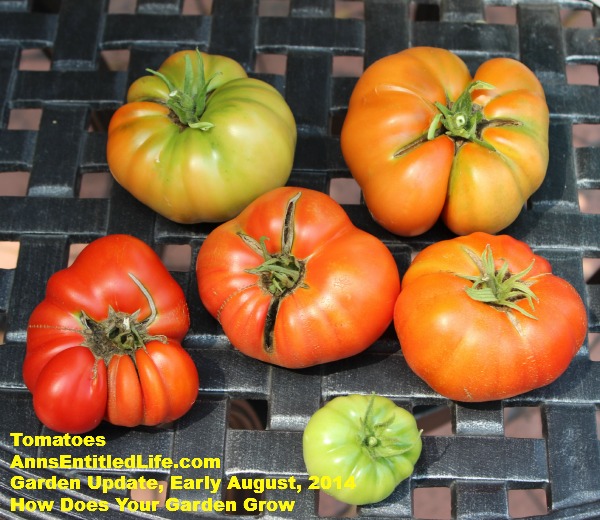 These are some of the tomatoes I have harvested so far (that little green one just fell off and I wanted to see if it would ripen – it didn't).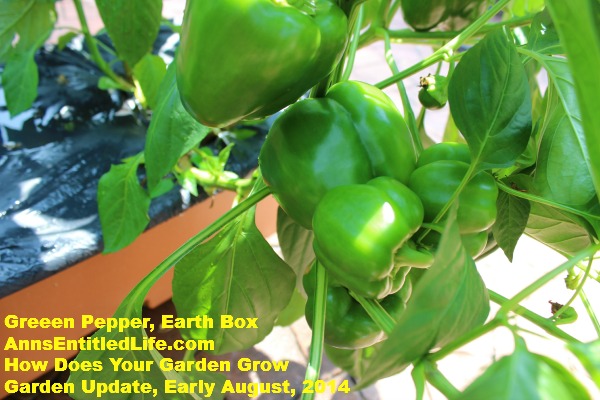 Now the peppers in the earth boxes!? Home run!! They are loaded, and well ahead of my in-ground pepper plants.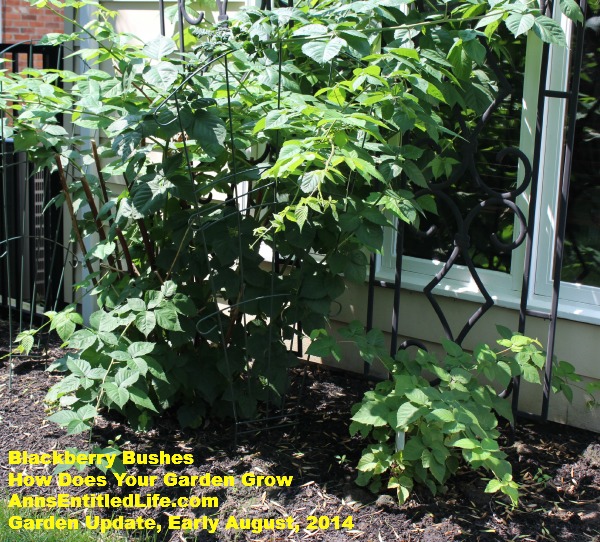 For the first time ever I had some birds investigating my blackberries. I sent Mr. Max over to ask them to leave. They were very obliging, and did as he asked.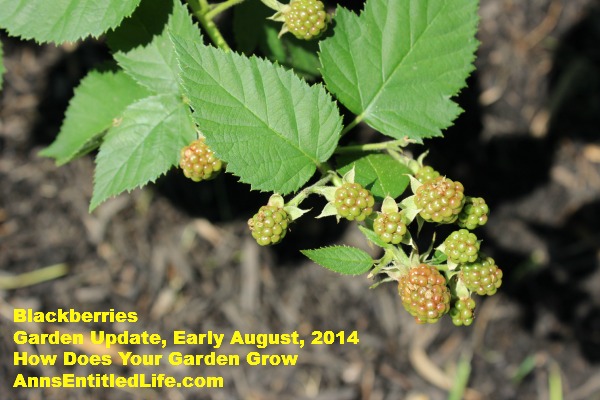 The roofers really did a number on the blackberries last year. It is like it is year two all over again for that bush, and I have very little fruit. Oh well, there is always next year!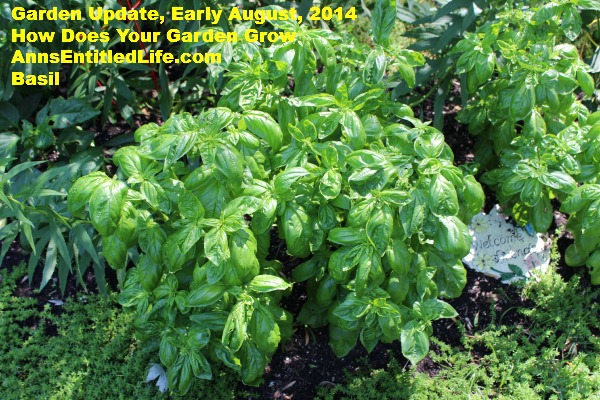 Shockingly, the basil has really come along. Four of the 12 plants I planted originally have survived, and in fact flourished. I pinch the flowering heads off daily, and finally harvested and dried a load (next week's gardening post!)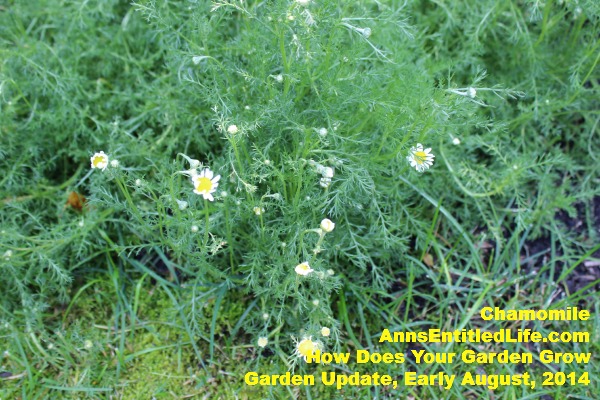 And my chamomile is finally starting to flower!! I can't wait to harvest those.
Like most people growing a garden, mine has highs and lows. The tomatoes taking a turn for the rotting was unexpected, the blackberries not giving fruit is disappointing, although in hindsight, not unexpected.
The success of the herb garden to date has really been unexpected! I don't use pesticides, so am thrilled with what I have been harvesting.
What are you growing in your garden this year? Tell me, How Does Your Garden Grow!?
---
● For more How Does Your Garden Grow posts on Ann's Entitled Life, click here.
● Follow my How Does Your Garden Grow pinterest board
---