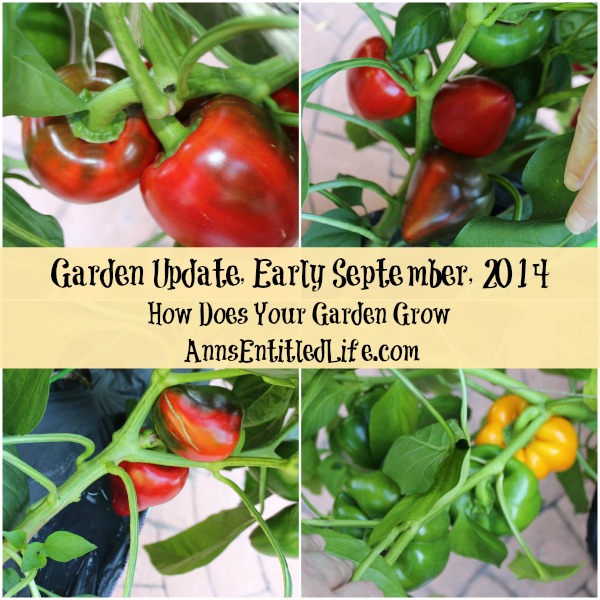 Garden Update, Early September, 2014
An update of my garden in Early September, 2014, US hardiness zone 6a, New York State. It is time for my bi-weekly garden update! I like to keep track of what is/is not working in my backyard garden.
Well, after the overhaul to the front yard, the backyard looks kind of meh. All I really have left in my gardens is peppers (peppers and more peppers), some fennel (man I have to harvest this!) and some chamomile.
What happened to my tomatoes, you might ask?
Gone.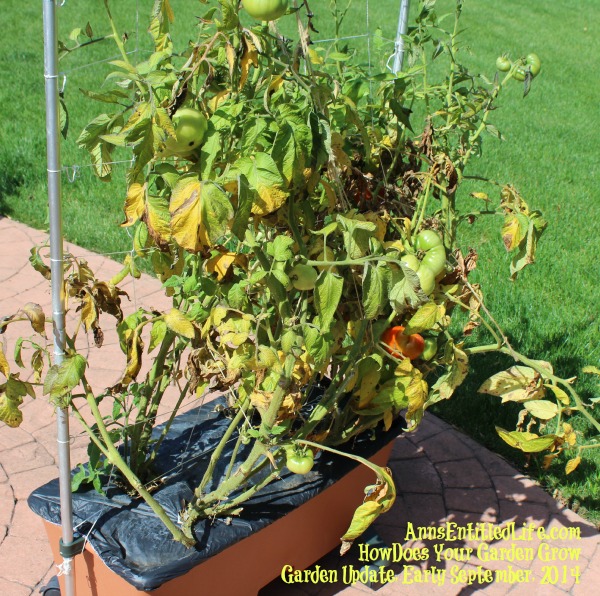 Blight is taking its toll on western New York once again. I mentioned to the lady at the CSA a few weeks ago that I had tomato blight, and she nearly had a heart attack that I didn't pull out ALL my plants to "stop the spread".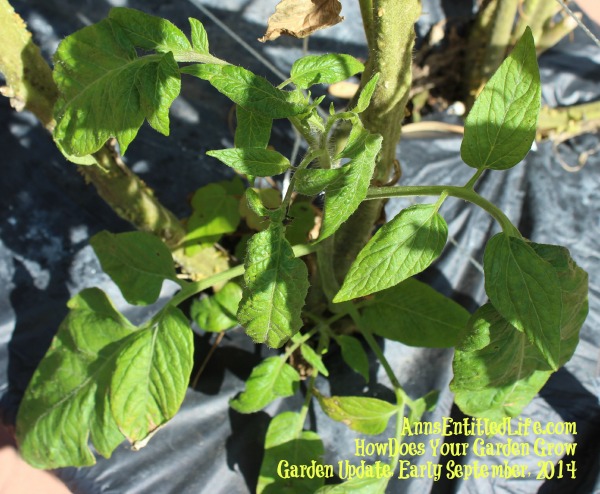 I explained it was only in the earth box, and that the "blight killing formula" was producing, new, green growth, but she was adamant that I yank it.
I was sincerely afraid she was going to follow me home and do it herself!
She told me to take all the tomatoes off, so I did, and then I pulled out the plants and they went out to recycling.
From Cornell :
Late Blight Confirmed in Many NY Counties
Late blight (LB) has been confirmed now in Erie, Wyoming, Allegany, Wayne, Yates, Livingston and Genesee Counties, and is suspected in a couple other Western NY/Finger Lakes counties. It was confirmed in Ontario, Canada, this past week, and is spreading across MI. The continued wet weather has been very favorable for development. The disease has spread rapidly where growers haven't been able to maintain a tight spray schedule due to excessive rain. A new LB strain, Mating Type B, has shown up on two small farms 25 miles apart in Allegany Co. All other LB strains for the past 40+ years have been Type A1 or Type A2. Nothing is known about where this new strain came from, or its sensitivity to specific fungicides, so it must be assumed that it is not sensitive to mefenoxam fungicides (Ridomil and other products). Fortunately, the majority of LB samples from the area that were tested have been US23, sensitive to mefenoxam fungicides.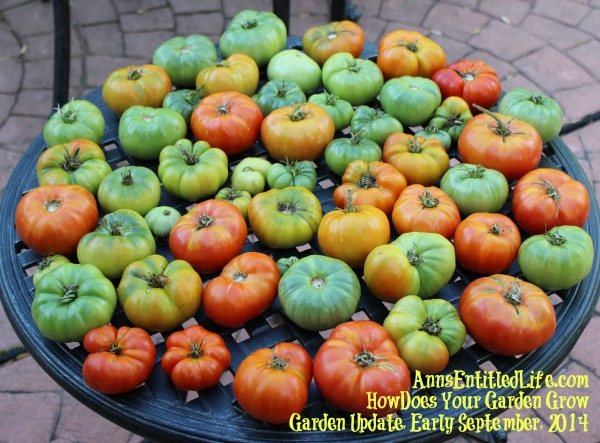 This was the last of my tomato harvest (ground and earth box). They have been ripening nicely outside in the sun, and I am freezing the tomatoes as they ripen.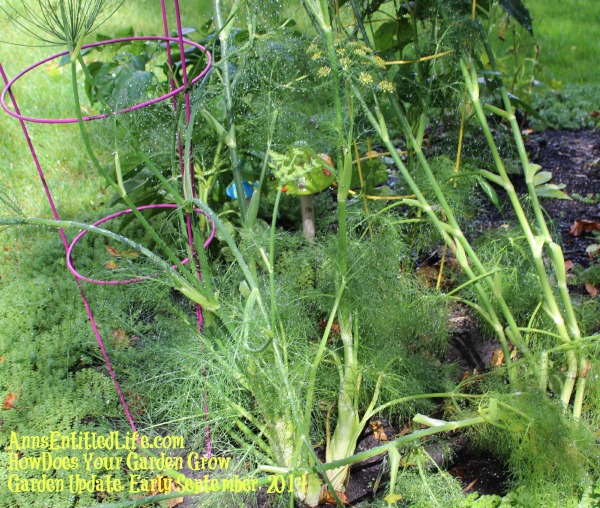 The fennel is on steroids. I am very afraid I have left it in too long. I kept asking Hubby to think of something to make with this as he is the one that like anise. **Crickets** It needs to be plucked asap. If I let it go too long, well, I let it go too long, and it will be a lesson learned.
As you can see in the top photograph, my peppers are coming in, and changing colors!! Sometimes, patience (ok procrastination) pays off!! I expect to have 60+ peppers in total. We have used about 20 of them to date, and when my brother came over last week I offloaded, er, generously gave him 10 peppers in various shades too.
What are you growing in your garden this year? Tell me, How Does Your Garden Grow!?
---
● For more How Does Your Garden Grow posts on Ann's Entitled Life, click here.
● Follow my How Does Your Garden Grow pinterest board
---