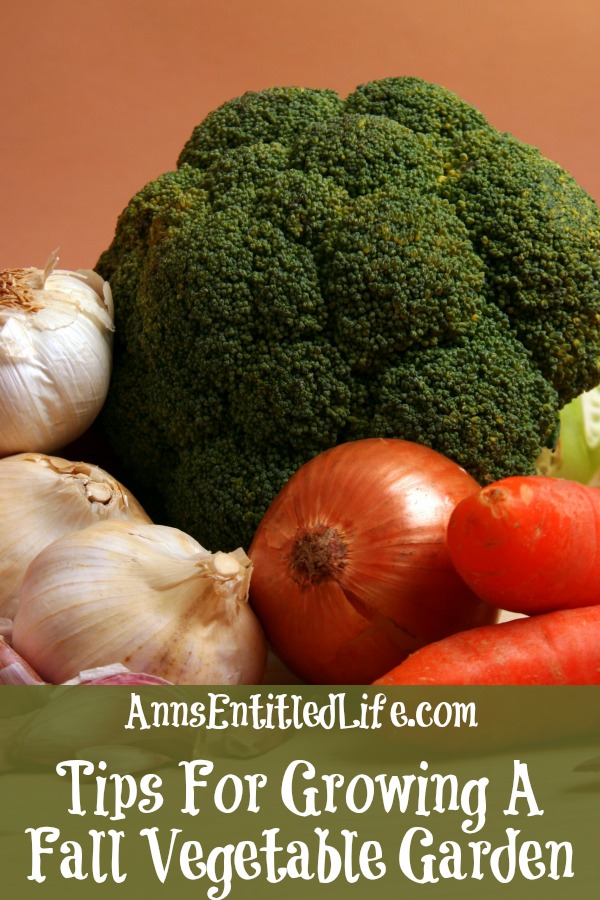 With a little planning, you can continue to grow food for harvest until late fall. Here are some useful tips for what to plant, when to plant and how to plant a fall vegetable garden.
Tips For Growing A Fall Vegetable Garden
Many people do a second planting of late fall harvesting vegetables. Now is the time to plant, and transplant, those fall vegetable crops in much of the United States. "When your sunflowers are in full bloom, it is time to start laying out your fall/winter vegetable garden."
In the north, many plants need to be transplanted rather than sown in order to be ready for harvest prior to a freezing frost. Click here for the frost calender. There are, however, plants that can be direct seeded. Fast-growing varieties of broccoli, kale or kohlrabi as well as several other plants can still be direct seeded up north (see below for lead times); there is plenty of time for directly sowing seeds in much of the southern US.
● Determine how much growing time you have left in your hardiness zone before planting. Is there enough time before a killing frost for those plants to come to harvest? Count back days to determine last transplant or sowing dates.
● Preparing the garden for a second crop is not the same as preparing your spring garden. If you wait for all your spring crops to harvest, it will be too late to plant. Use space as it becomes available in your spring garden.
● Select varieties of plants that are rated for late season growing.
● Cool down your soil by shading the area to be planted for a few days, and moisten your seeds.
● Sow the seeds in shallow furrows covered with half an inch of enriched gardening soil.
● Keep the soil moist until the seedlings germinate, then thin them. It is extremely important to keep your soil moist. A soaker house installed before planting can save your fall crops as they grow during summer's heat.
● It is important to get your plants in and growing in time to catch the last of the summer heat.
● Watch for frost so as not to damage blooms. Your plant's blooms are delicate and will not tolerate frost. If frost is expected, have insulated fabric, hoops or even a bed sheet handy for cover to provide warmth and insulate your plants from frost.
Late Season Vegetable Plants and Lead Times
● Arugula (21-40 days)
● Beets (70 days)
● Broccoli (60 days from transplant)
● Broccoli Raab (40 days)
● Bush Beans (60 days)
● Cabbage (60-80 days from transplant)
● Carrots (75 days)
● Cauliflower (50 days from transplant)
● Chard (75 days)
● Collards (60 days from transplant)
● Daikon Radishes (60 days)
● Garlic (60 days)
● Kale (60 days)
● Kohlrabi (50 days)
● Leaf Lettuce (45 days)
● Mustard Greens (30-45 days)
● Napa Cabbage (50 days from transplant)
● Onions (60-80 days from transplant)
● Peas (75 days)
● Radishes (30 days)
● Spinach (50 – 60 days)
● Turnips (50-60 days)
● Scallions (50-60 days)
What are your tips for growing a fall vegetable garden?
---
● For more How Does Your Garden Grow posts on Ann's Entitled Life, click here.
● Follow my How Does Your Garden Grow pinterest board
---