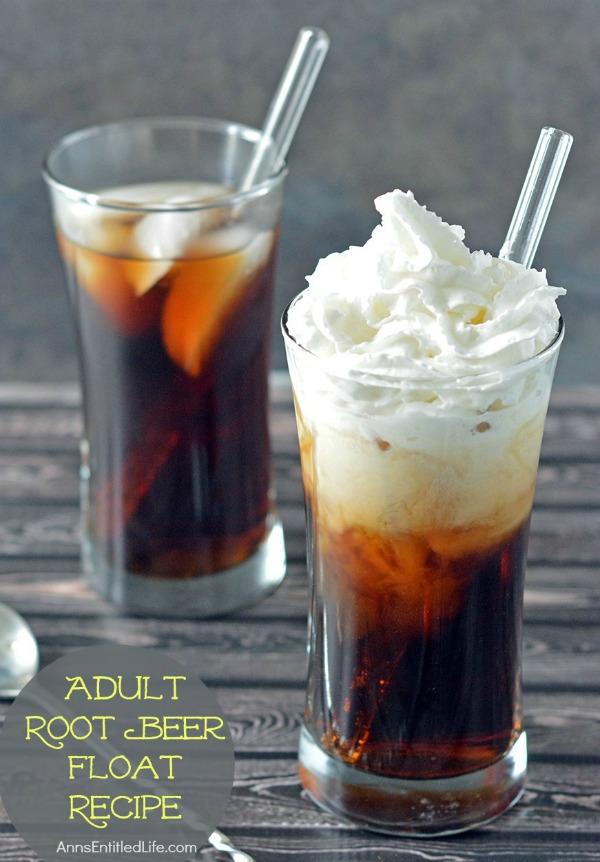 Adult Root Beer Float Recipe
By Ann
Decadent, smooth and oh so delicious, this alcoholic root beer float if a fun adult treat on a warm day. If you liked root beer floats as a kid, you are going to love this adult root beer float!
Prep Time: 3 minutes
Ingredients:
● Ice
● 6 oz Root Beer
● 2 oz Whipped Cream Flavored Vodka
● 1 oz Heavy Whipping Cream
● Whipped Cream for Garnish (optional)
Directions:

● Fill a tall glass halfway full of ice.
● Slowly add the root beer followed by the whipped cream flavored vodka and heavy whipping cream.
● Using a cocktail spoon, slowly stir the drink until combined. Don't over-stir or you'll lose all of the carbonated bubbles.
● Top with whipping cream
● Serve Immediately
Makes 1 Adult Root Beer Float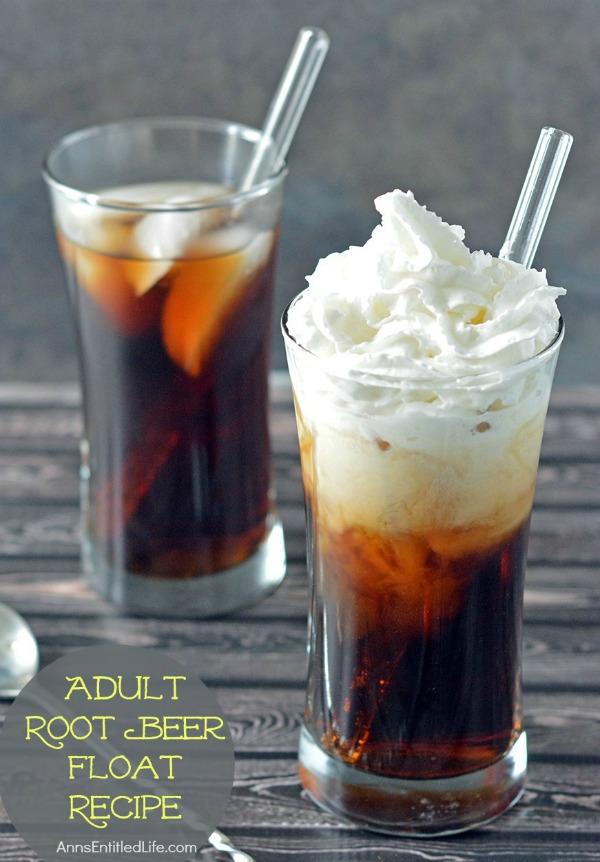 Vary this Adult Root Beer Float recipe with a scoop of ice cream or a shot of Bailey's Irish Cream.
The ratio is 3-1-½ in case you want a smaller, or larger, adult root beer float drink.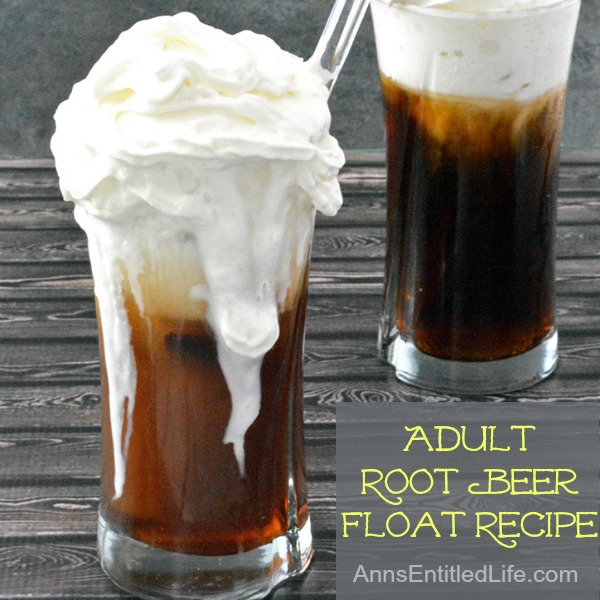 ● To print the Adult Root Beer Float Recipe, click here.
As always, drink responsibly and please don't drink and drive.
---
● Ultimate Guide to Non-Alcoholic Bar Basics
● For more liquor and wine cocktail recipes, tips and reviews, click here.
● Be sure to follow my Cocktails board on Pinterest!
---