Chocolate Amaretto Swirl Fudge Recipe
By Ann
A marvelous blending of chocolate, vanilla and almond combine to make this lush and decadent Chocolate Amaretto Swirl Fudge Recipe.
Prep Time:15 minutes, plus 2 hours chill time
Ingredients:
• 2 cups Semi-sweet Chocolate Chips
• 1 (14 ounce) can Sweetened Condensed Milk, divided
• 1 tsp Vanilla Extract
• 1 1/2 cups White Chocolate Chips
• 1 tsp Almond Extract
• 10 drops Red Food Coloring
Directions:
• Spray the sides of a 7″ to 8″ springform pan with a non-stick cooking spray.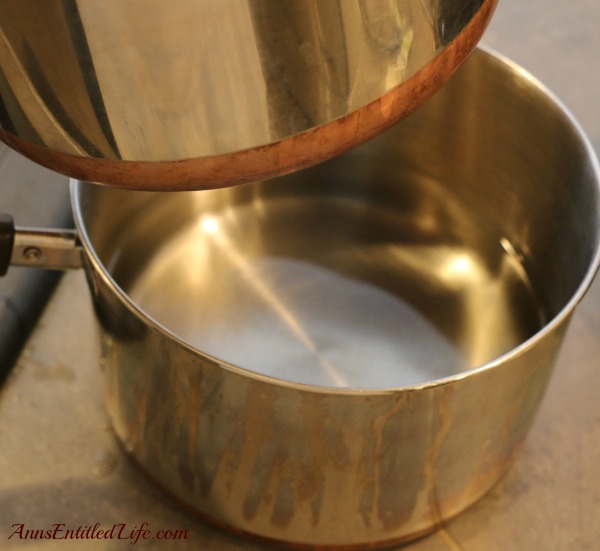 • Start two double boilers. If you do not have a double boiler, boil some water in a pot and place the same size pot on top of the pot with the boiling water (it will be a snug fit).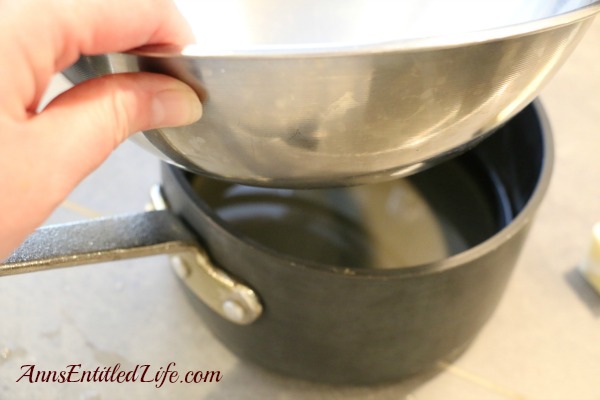 • The other option is a metal bowl on top of a pot of boiling water. Be careful not to burn yourself, and make sure that metal bowl does not tip over.
• In one double boiler, melt the semi-sweet chocolate chips, 1 cup of sweetened condensed milk. When the chips are melted, add the vanilla extract. Stir until smooth.
• In the second double boiler (at the same time the first double boiler is melting the chocolate mixture), melt the white chocolate chips with the remaining sweetened condensed milk. When the chips are melted, add the almond extract and stir into the white chocolate mixture.
• Add the red food coloring to the white chocolate. Stir until all the white turns red/pink.
• Spread the chocolate mixture into the bottom of your springform pan, reserving 3-4 tablespoons.
• Spread the red almond fudge mixture on top of your chocolate fudge mixture, covering completely.
• Now take that 4 tablespoons of reserved chocolate fudge, and spread it in lines across the red fudge. Using a butter knife, score those 4 tablespoons of chcolate fudge through the surface of the red fudge to create a marbling effect.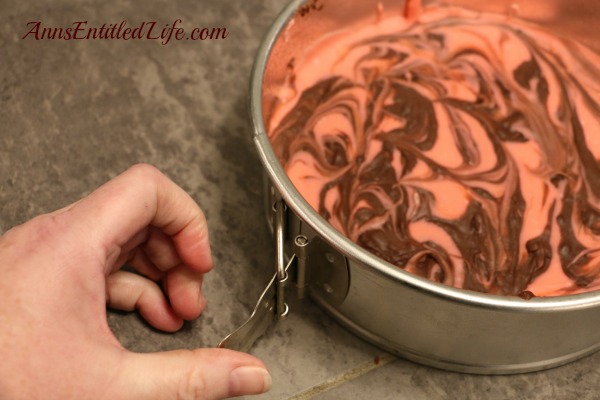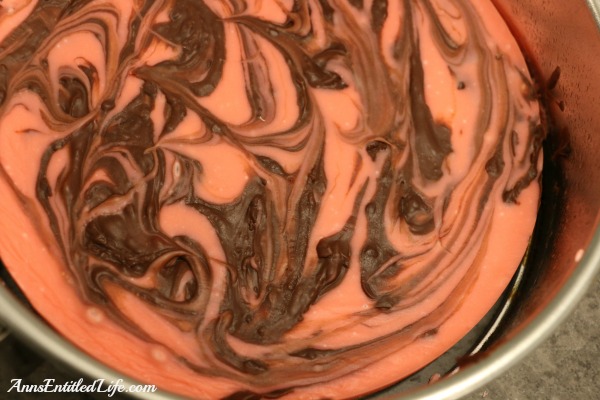 • Chill for 2 hours, or until firm.
• When firm, release the springform pan, remove the fudge to a cutting board, and cut into squares or triangles.
• Store in an airtight container in the refrigerator.
Makes 36 servings Chocolate Amaretto Swirl Fudge
To print the Chocolate Amaretto Swirl Fudge Recipe , click here.
Today is Day 6 of 15 Days of Holiday Sweets! If you have been reading this blog the last few days, you probably noticed that easy is the theme. While they all are not 15 minute no-bake recipes, there are enough of them presented to make even the worst holiday baking procrastinator happy!
I sent most of this batch into the local UPS store where we have our mail pick-up. The text message I received said "this fudge is unbelievably amazing". And it is. It is also pretty easy to make. The only thing you have to watch for is that your chocolates are melting at pretty much the same rate in the double boiler. And please use a double boiler and don't try melting the chocolate in a microwave. The double boiler will prevent burning and hardening, and the microwave…. does not.
This is a great recipe at any time of year. Leave out the food coloring for a brown and white fudge. The red food coloring is great for Christmas, New Year's and Valentine's Day. A green food coloring makes this a perfect St. Patrick's Day or Easter treat. Even orange food coloring for a different Halloween party dessert. This is a very versatile recipe for any occasion!
Note: This is a springform pan
for those who have never heard of one.
Mmmmm fudge! If you love making homemade fudge recipes to share with family and friends, you are definitely going to want to try these too:
• Irish Cream Fudge Recipe – This yummy Irish cream fudge recipe is a decadent treat well worth the calorie splurge!
• Boozy Chocolate Fudge Recipe – This lovely fudge recipe is an adult sweet treat perfect for holiday parties, gifts, or to round-out a sweets platter. Add this Boozy Chocolate Fudge Recipe to your holiday baking list!
• Decadent Chocolate Peanut Butter Fudge Recipe – Mmmm fudge! Nothing beats homemade fudge, and this decadent chocolate peanut butter fudge recipe is simply divine. This is one easy to make fudge recipe (honestly, it is so simple to prepare!) that is truly a rich and delicious treat.
---
• Disclosure: the links in this post may be affiliate links.
• If you enjoyed this post, be sure to sign up for the Ann's Entitled Life weekly newsletter, and never miss another article! On confirmation, you will receive a link to the free eBook: A Baker's Dozen of Holiday Sweets! Offer available through New Year's Day 2015 (1/1/15).
• For more Recipes on Ann's Entitled Life, click here.
---
---
FOLLOW US ON: