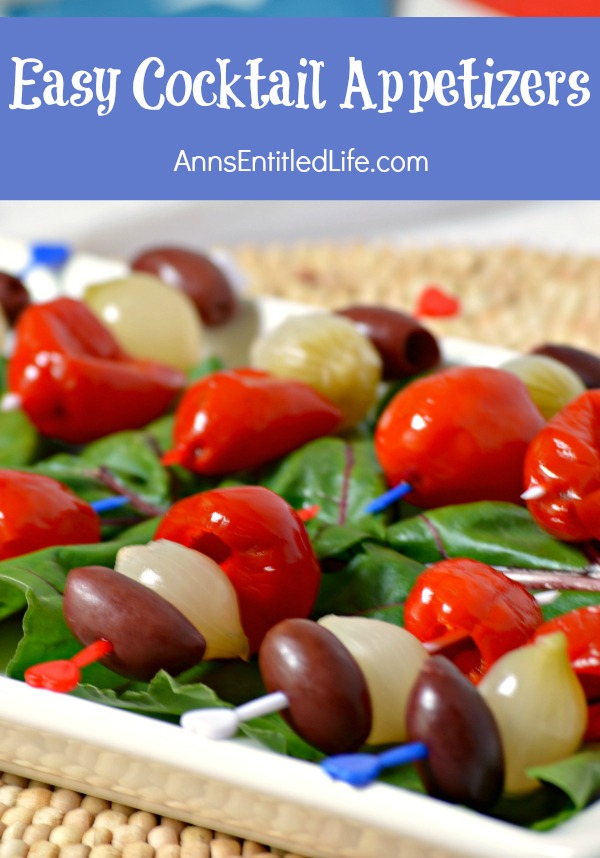 Easy Cocktail Appetizers Recipe
By Ann
Simple and quick to assemble appetizers that are perfect for a cocktail party, or before dinner treat. These easy cocktail appetizers turn any meal into an occasion.
Prep Time: 5 minutes
Ingredients:
● 12 Pitted Olives
● 12 Pearl Onions
● 12 Peppadew Peppers
● 12 Cocktail Skewers or Toothpick
Directions:

● Drain your pitted olives, pearl onions and peppadew peppers.
● Pat dry.
● Once your vegetables are dry, insert the pepper on the end of your skewer and push down.
● Next, insert your pearl onion on your skewer, and push down.
● Finally, add your pitted olive.
● Serve plated on a bed of lettuce or a paper doily.
Makes 4 servings Easy Cocktail Appetizers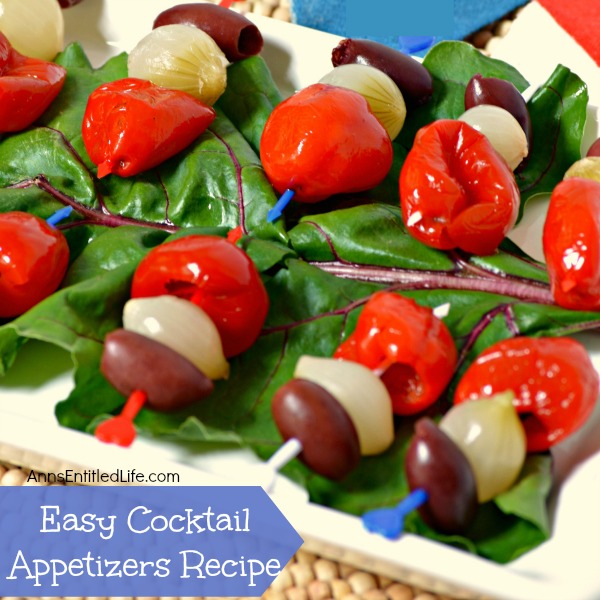 ● To print the Easy Cocktail Appetizers Recipe, click here.
These appetizers really are wonderful with cocktails. The olives (green or black), onions and peppers pair extremely well with a gin drink or a vodka martini. They are so simple to make, and present a nice change from chips or dip.
Note: if you like, you can substitute cherry tomatoes for the peppadew peppers.
---
● If you enjoyed this post, be sure to sign up for the Ann's Entitled Life weekly newsletter, and never miss another article!
● For more Recipes on Ann's Entitled Life, click here.
---