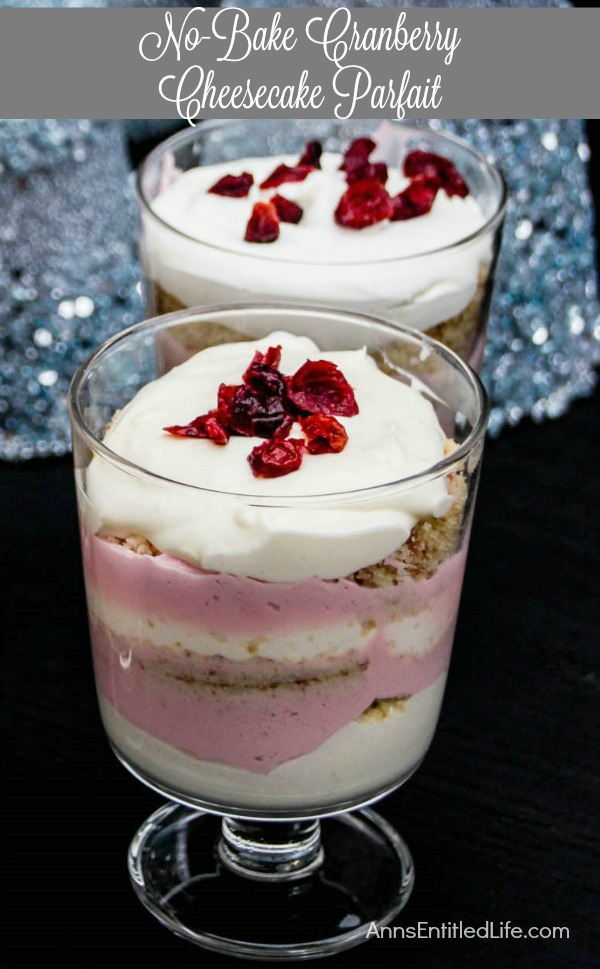 No-Bake Cranberry Cheesecake Parfait Recipe
By Ann
A delicious, no muss, no fuss cheesecake parfait the whole family will enjoy. Special occasions, holidays or after dinner dessert, this No-Bake Cranberry Cheesecake Parfait is sure to hit the spot when you are craving an easy to make sweet.
Prep Time: 30 minutes, plus 3 hours chill time
Ingredients:
● 14 oz Sweet Condensed Milk
● 8 oz Cool Whip
● 8 oz Cream Cheese, room temperature
● 1/4 cup Lemon Juice, fresh squeezed
● 1 tsp Pure Vanilla Extract
● 4 TBSP Cranberry Sauce Jelly
● 1 cup White Cake Crumble
● 8 Dried Cranberries, chopped
Directions:

● In a mixing bowl combine sweet condensed milk, cool whip, room temperature cream cheese and pure vanilla extract.
● Using an electric hand mixer whip until all ingredients and thoroughly combined.
● Add Lemon juice and mix for another minute.
● With the back of a spoon scoop out one teaspoon of cranberry Sauce Jelly and make a 2″ smear on the inside of dessert glass all the way around. Each serving uses a single tablespoon of cranberry jelly.
● Add about 2 tablespoons of cheesecake mixture, then add cake crumbles. Continue adding cheesecake and cake crumble layers until you reach the top of the glass ending with cheesecake mixture.
● Garnish with dried, chopped cranberries.
● Chill in refrigerator at least three hours before serving to allow the cheesecake time to set up.
● Serve cold.
● Makes 4 servings No-Bake Cranberry Cheesecake Parfait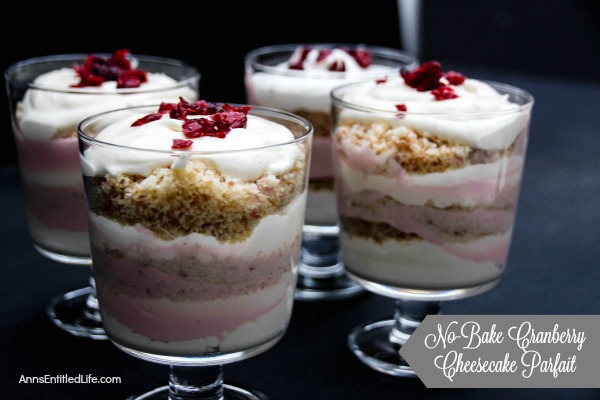 ● To print the No-Bake Cranberry Cheesecake Parfait Recipe, click here.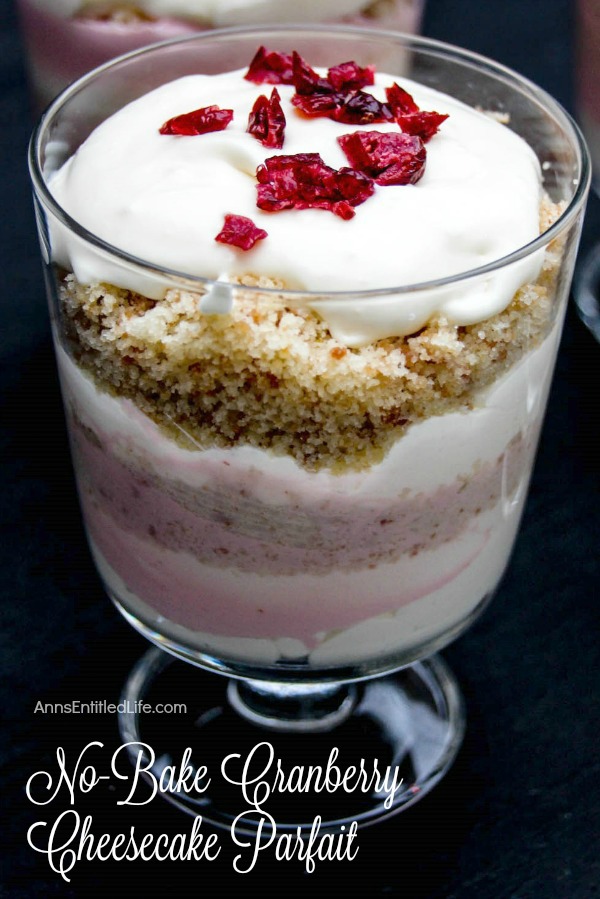 Simply phenomenal. You can set these up the day before you need them, and they will look and taste fantastic. They do require some set up time, otherwise they will be very soft and the texture won't be what it should be. The upside of course, if they can be made in advance for a no muss dessert the day of a gathering (this Thanksgiving or Christmas!)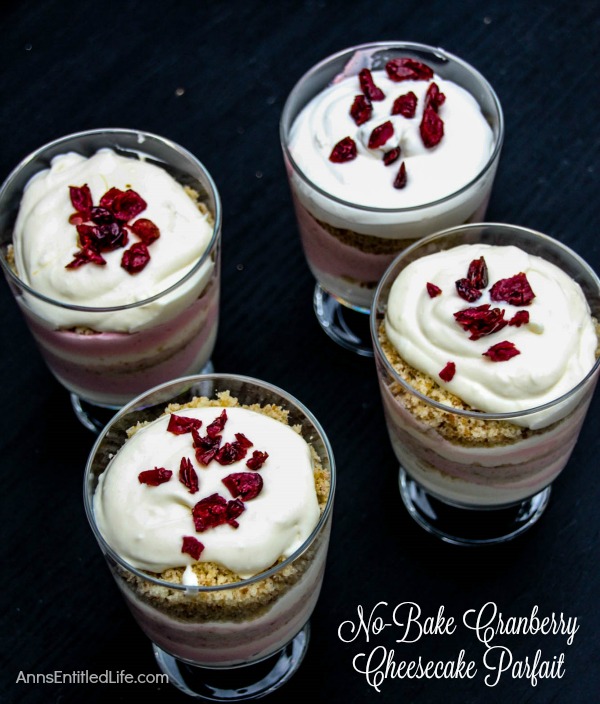 Use parfait glasses or mugs to show this dessert to its best advantage!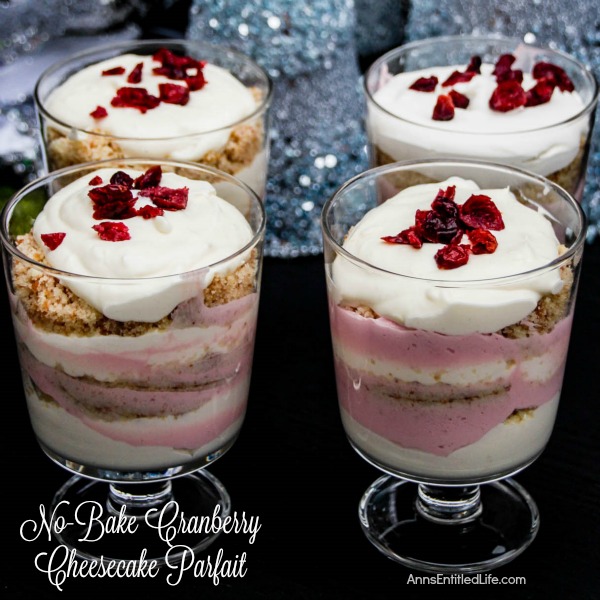 ---
● For more Recipes on Ann's Entitled Life, click here.
● If you enjoyed this post, be sure to sign up for the Ann's Entitled Life weekly newsletter, and never miss another article!
---