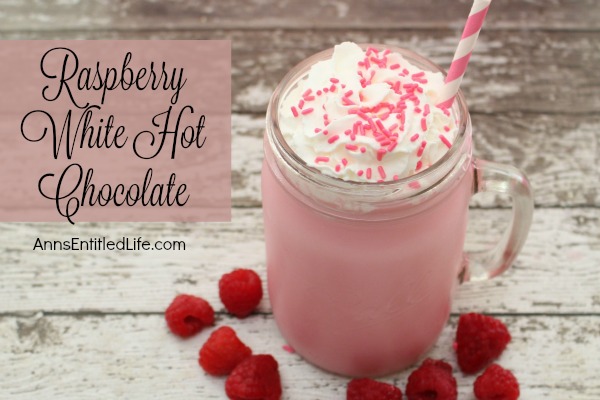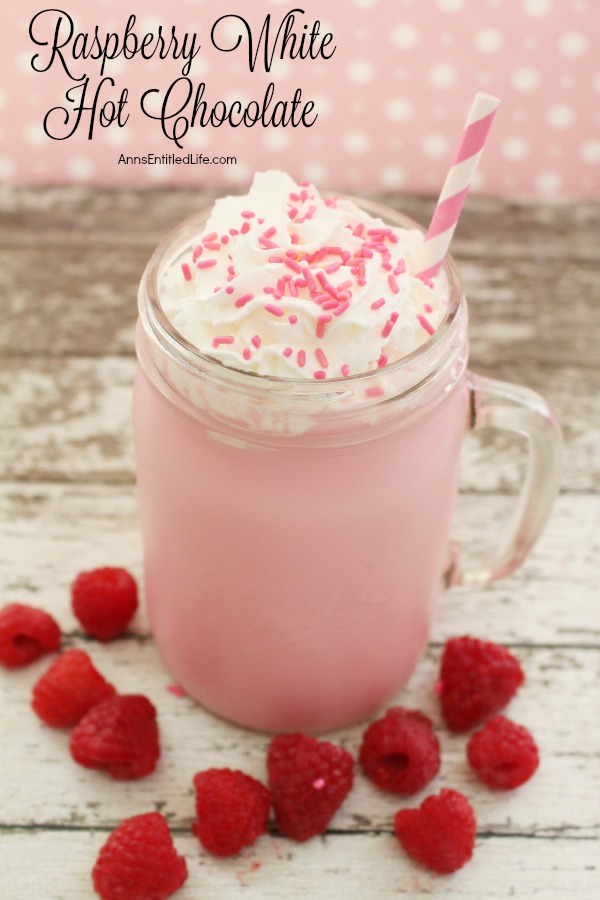 Raspberry White Hot Chocolate Recipe
By Ann
Snuggle up this winter with a cup of Raspberry White Hot Chocolate made from scratch. A delicious update to traditional hot chocolate, this yummy mixture will warm you up inside.
Prep Time: 5 minutes
Total Time: 5 minutes
Ingredients:
● 2 cups Whole Milk
● ½ cup White Chocolate Chips
● 2 tsp Raspberry Extract
● 3 drops Pink Food Coloring
● Whipped Cream, for garnish
● Pink Sprinkles, for garnish
Directions:

● In a small sauce pan, add milk, white chocolate chips and raspberry extract.
● Over medium-low heat, stir until the chocolate is melted completely.
● Add 3 drops pink food coloring; stir in food coloring completely.
● Pour into a mug; garnish with whipped cream and sprinkles.
Makes 1 Raspberry White Hot Chocolate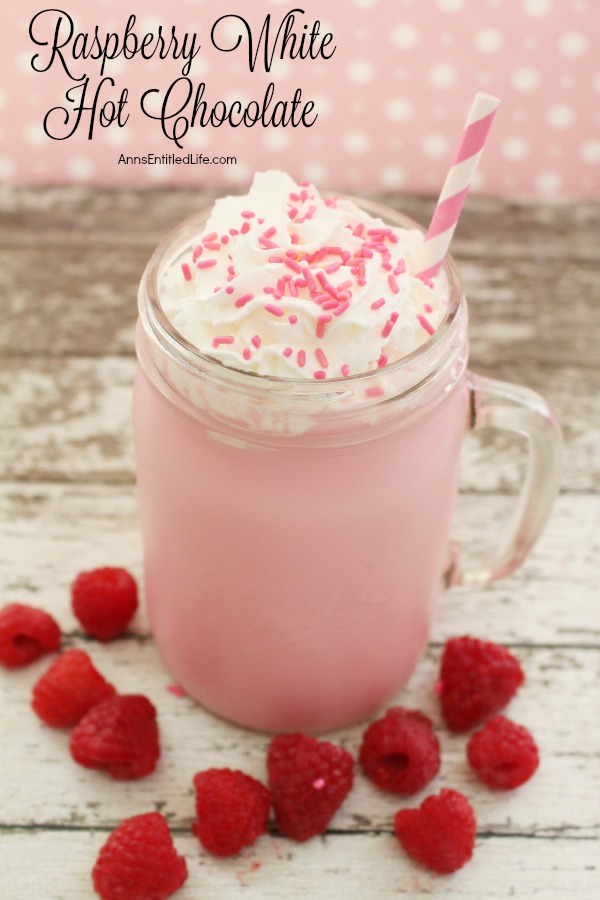 ● Raspberry Extract
● Pink Food Coloring
● Pink Straws
Note: if you prefer red, substitute red food coloring for pink, and use red sprinkles for garnish.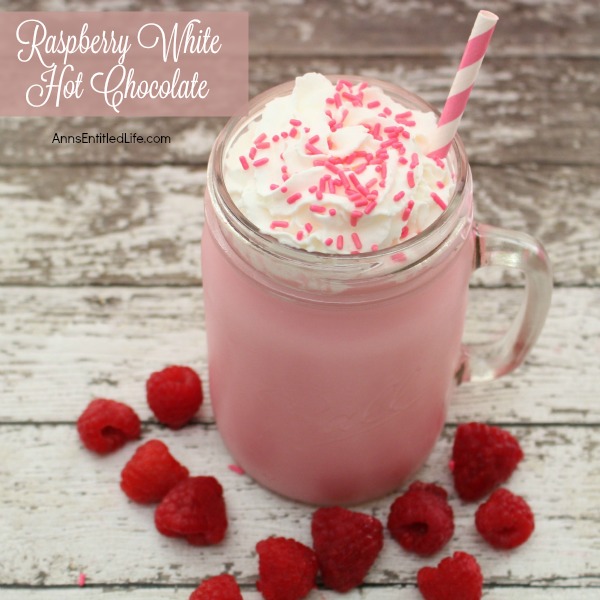 ● To print the Raspberry White Hot Chocolate Recipe, click here.
---
● Disclosure the links in this post may be affiliate links.
● For more Recipes on Ann's Entitled Life, click here.
● For more liquor and wine cocktail recipes, tips and reviews, click here.
● If you enjoyed this post, be sure to sign up for the Ann's Entitled Life weekly newsletter, and never miss another article!
---