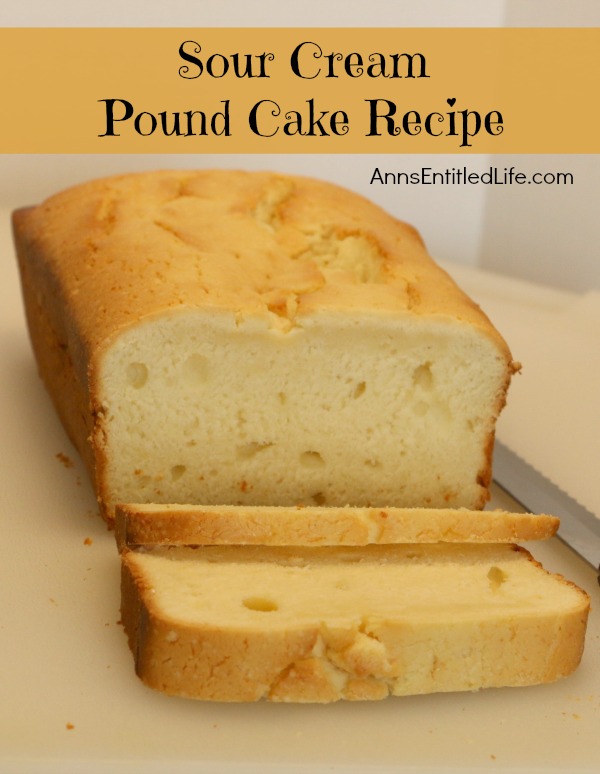 Sour Cream Pound Cake Recipe
By Ann
I have been making this pound cake for close to 30 years. It always comes out perfectly, tastes great and is moist enough to be eaten by itself. It is great too topped with fruit and whipped cream. A true culinary delight!
Prep Time: 15 minutes
Cook time: 1 hour
Ingredients:
• 1 1/3 cups Sugar
• 1 stick Butter
• 2 Eggs
• 1 tsp Vanilla Extract
• 1/2 tsp Almond Extract
• 2 cups Flour
• 1/2 tsp Baking Powder
• 8oz Sour Cream
Directions:

• Preheat Oven to 325°.
• Beat together sugar and butter.
• Add eggs and vanilla and almond extract, beat until mixture is fluffy.
• Combine flour and baking powder.
• Add flour mixture and sour cream to butter mixture, alternately, mix well.
• Pour mixture into greased and floured loaf pan.
• Bake 1 hour or until inserted wooden toothpick comes out clean
• Cool pan on wire rack 10 -15 minutes and scrape knife along pan edge before removing loaf from pan.
• Allow sour cream pound cake to cool completely on the wire rack after removal.

Makes 1 Sour Cream Pound Cake, 10-12 servings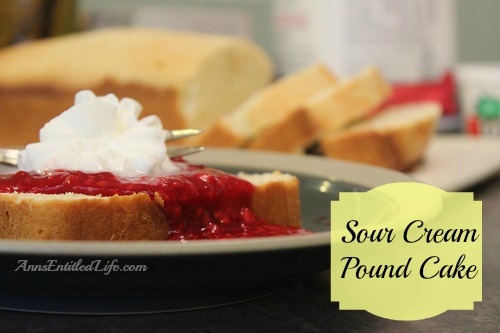 To print the Sour Cream Pound Cake Recipe, click here.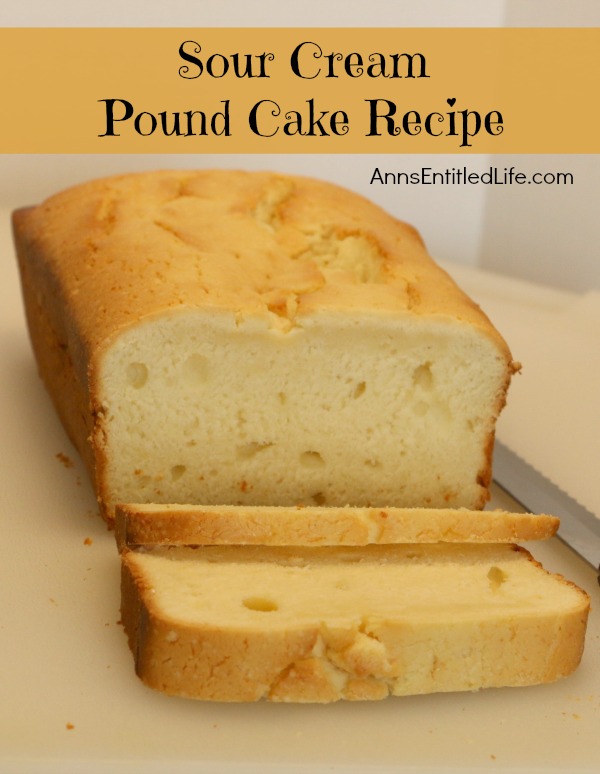 ---
• If you enjoyed this post, be sure to sign up for the Ann's Entitled Life weekly newsletter, and never miss another article!
• For more Recipes on Ann's Entitled Life, click here.
---