Sour Cream Cheesecake Recipe
By Ann
This Sour Cream Cheesecake Recipe is creamy and delicious. Easy to make, your guests and family will love every tangy-sweet bite!
Prep Time:20 minutes
Cook time:60 minutes
Ingredients Crust:
• 1 1/2 cups Graham Crackers, finely crushed
• 1/4 cup Sugar
• 1/4 cup Walnuts, finely chopped
• 1/2 cup Butter, melted
Ingredients Cheesecake Filling:
• 2 8oz packages Cream Cheese, softened
• 1 cup Sugar
• 2 TBSP all purpose Flour
• 2 tsp Vanilla Extract
• 1/4 tsp Almond Extract
• 3 Eggs
• 3 8oz cartons Sour Cream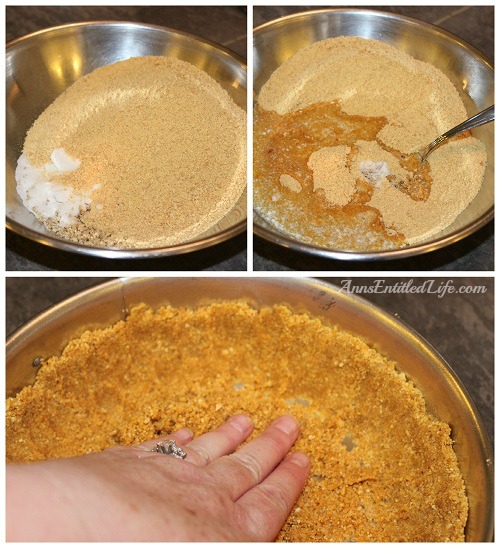 Directions Crust:

• Preheat oven to 375°.
• Prepare Graham Cracker Crust –
• In a bowl, combine Graham Cracker crumbs, 1/4 cup sugar, walnuts.
• Stir in melted butter.
• Press onto bottom and 2″ up the sides of a 9″ springform pan.
• Set aside.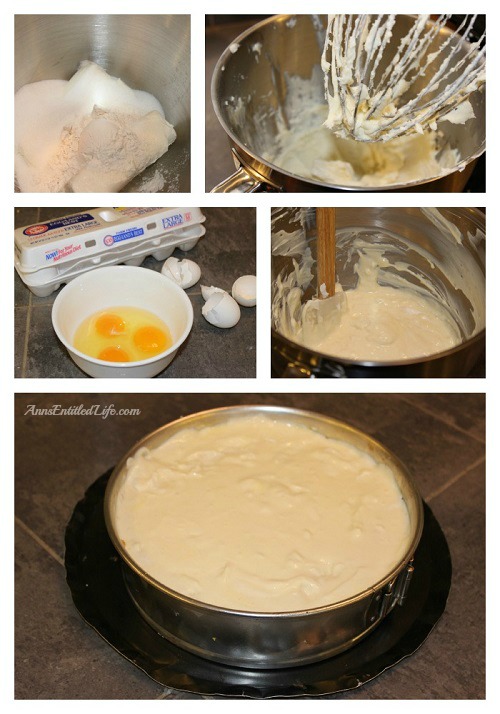 Directions Cheesecake:

• For filling, in a large mixing bowl beat together cream cheese, sugar, flour, vanilla and almond extracts just until smooth.
• Add eggs all at once; beat with an electric mixer on low just until blended. (Don't over-beat, that will cause your cheesecake to crack)
• Stir sour cream.
• Pour filling into prepared Graham Cracker crust.
• Bake in a 375 oven for 60 minutes or until the center is set. To test for doneness, gently shake the pan. When done a 1″ wide section of the center will jiggle slightly upon shaking.
• Cool on a wire rack for 10 minutes.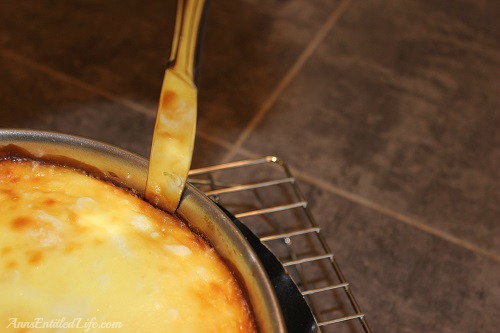 • Using a metal knife or spatula, loosen sides of cheesecake from pan.
• Cool for 30 minutes more.
• Remove sides of pan.
• Cool for 2 hours more.
• Cover and chill thoroughly in refrigerator.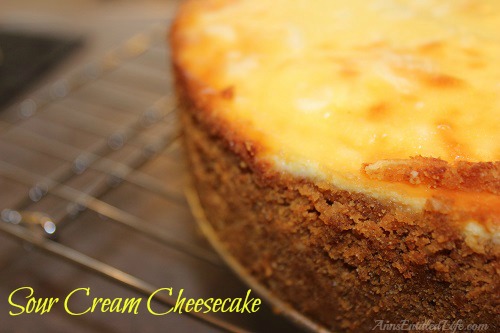 Makes 1 Sour Cream Cheesecake, 12 servings
• To print this Sour Cream Cheesecake Recipe, click here.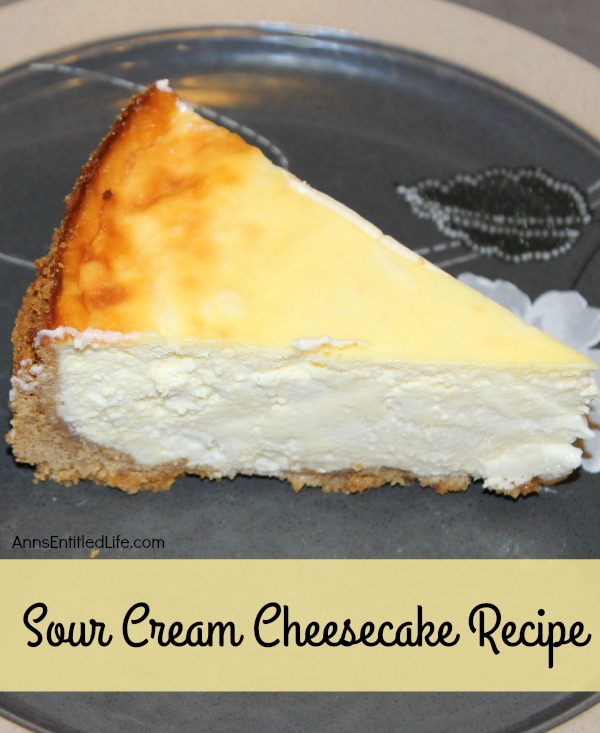 ---
• For more Recipes on Ann's Entitled Life, click here.
• If you enjoyed this post, be sure to sign up for the Ann's Entitled Life weekly newsletter, and never miss another article!
---
---
FOLLOW US ON: