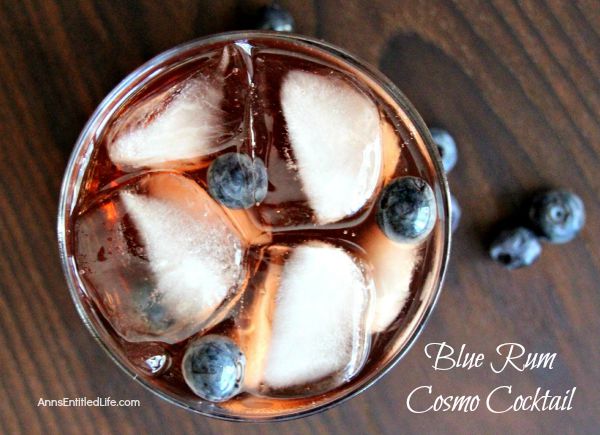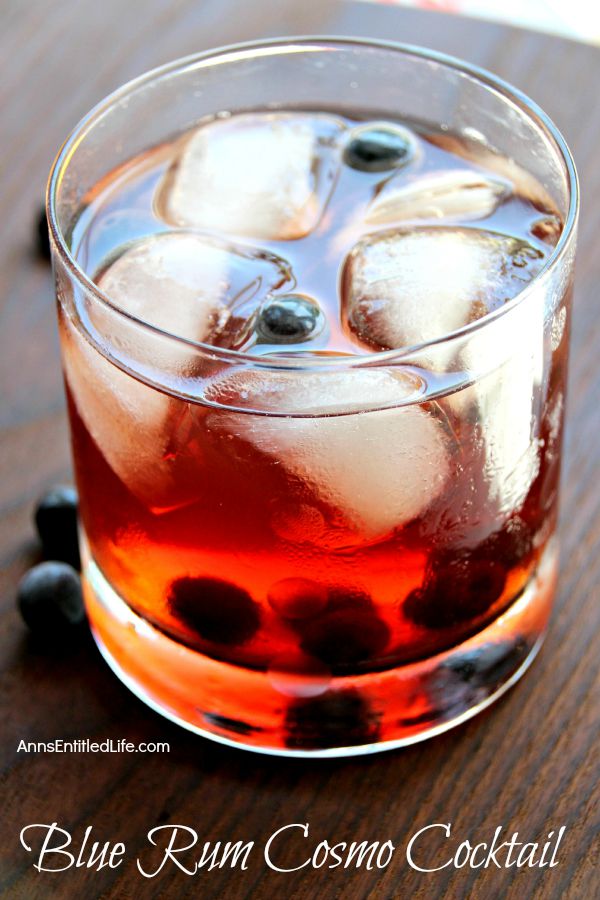 Blue Rum Cosmo Cocktail
By Ann
A rum take on the traditional cosmopolitan recipe. This easy to prepare blue rum cosmo cocktail will delight your taste buds year round.
Prep Time: 3 minutes
Ingredients:
● Ice
● 1 Cup Vita Frute Cosmopolitan
● 1 oz Spiced Rum
● 6 Blueberries
Directions:

● Pour 1 cup of Vita Frute Cosmopolitan and 1 oz of Spiced Rum into a large highball glass; stir.
● Add 5-6 ice cubes.
● Garnish with 6-8 ripe blueberries inside the drink.
● Serve immediately.
Makes 1 Blue Rum Cosmo Cocktail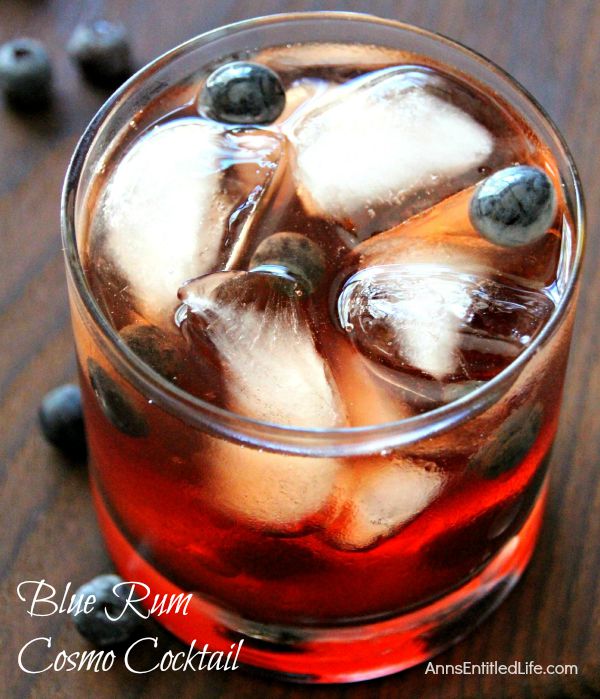 ● To print the Blue Rum Cosmo Cocktail Recipe click here.
As always, drink responsibly and please don't drink and drive.
● If you enjoyed this post, be sure to sign up for the Ann's Entitled Life weekly newsletter, and never miss another article!
---
● Ultimate Guide to Non-Alcoholic Bar Basics
● For more liquor and wine cocktail recipes, tips and reviews, click here.
● Be sure to follow my Cocktails board on Pinterest!
---